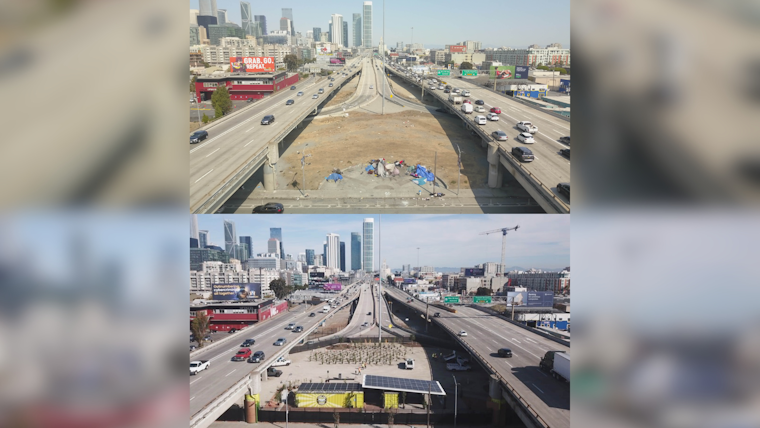 Published on November 10, 2023
The Clean California initiative represented a significant landmark yesterday with the transformation of a previously forsaken vacant lot in San Francisco into a cutting-edge tree nursery and education center. Governor Gavin Newsom, accompanied by state and local leaders, revealed the revitalization project, a testament to the program's effects on local communities, jobs, and public spaces. According to an official disclosure on the California Government website, the project was realized via a coordinated effort between Caltrans, the San Francisco Department of Public Works, and the California Department of Forestry and Fire Protection (CAL FIRE).
From July 2021 until now, Clean California has cleared over 2 million cubic yards of rubbish from the state's highways, equivalent to spanning the Golden Gate Bridge 670 times. Through Caltrans, the $1.2 billion multiyear campaign is set to eliminate litter, create jobs, and inspire community participation in revamping public spaces. To quickly take on environmental and social concerns, the program has now employed 8,700 people, marking a historic event.
The newly transformed tree nursery and education center in San Francisco is at the crossroads of Interstate 80 and 5th Street. Not only do they provide a unique platform for locals and visitors to understand the importance of trees, but also for interaction with arborists and an exploration of the various benefits trees bring in terms of air refining and embellishing public spaces.
San Francisco Mayor London N. Breed highlighted the significance of this endeavor for her community in a statement, emphasizing the reduction of carbon emissions by nurturing locally-grown trees and prioritizing tree plantation in historically service-deficient neighborhoods. It is the collaborative efforts of state and local agencies that have resulted in this transformative project.
Furthermore, the achievements of Clean California transcend environmental improvements and have also provided opportunities to individuals facing employment obstacles, with 357 homeless people now employed through the initiative. Additionally, it has garnered the interest of over 10,000 volunteers in an array of activities ranging from local cleanups to collecting large-scale debris like appliances, tires, and mattresses.
In its ongoing efforts to foster cleanliness and vibrancy in public spaces across the state, Caltrans is currently working on the development of a program where communities can earn the Clean California Community designation. This particular recognition will be awarded based on criteria mainly focusing on preventing litter, promoting cleanups, fostering recycling, and beautifying locales. Detailed information on how to volunteer for Clean California is available on their official website.