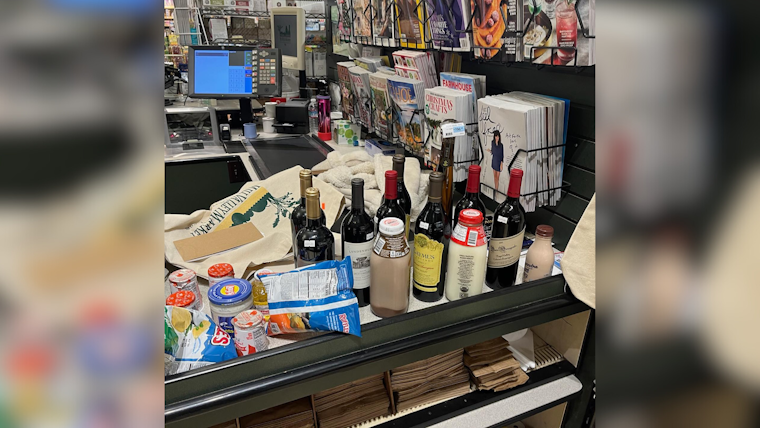 Published on November 18, 2023
A local market in Mill Valley, California, was the scene of a violent incident of shoplifting on the evening of Thursday, November 16. Two individuals and their driver are accused of creating chaos, endangering both workers and themselves.
An update from the Mill Valley Police Department on Facebook identified Sarah Denzer, 31, and Duc Pham, 52, as the culprits. They allegedly attempted to steal goods worth more than $1,200 from Mill Valley Market on Corte Madera Avenue. After filling a shopping cart mostly with wine and liquor, they tried leaving without paying. The market's employees, familiar with the pair, intervened.
Denzer reportedly used, the shopping cart as a weapon, ramming it into store employees, while Pham hurled threats. They both escaped to a getaway vehicle driven by Faith Cooks, 59. Cooks allegedly drove the car at a store worker, narrowly missing them.
Arriving on the scene at 7:00 p.m., Mill Valley Police Officers quickly arrested all involved parties, and the stolen items were returned. Denzer, Pham, and Cooks now face multiple charges, including robbery, burglary, conspiracy to commit a crime, and assault. It's crucial to note that Denzer and Pham had active warrants out of several counties.