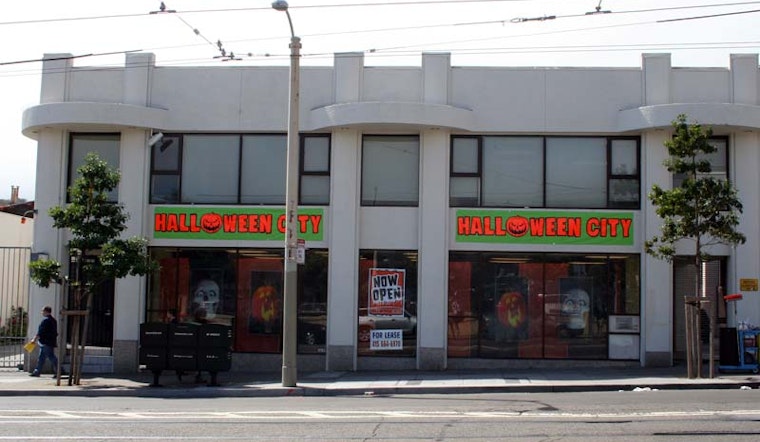 Published on September 21, 2011
Hey, you know that once-hot DVD rental business that raised its prices, started losing customers, and is now suddenly named something totally random and unrelated? No, not Netflix. We're talking about the Church Street Blockbuster!
Earlier this month, 160 Church Street, the former address of a Blockbuster video shop, became the temporary home of a
Halloween City
. The chain operates about 400 pop-up costume shops throughout the country during September and October, preying on the hollowed-out corpses of fallen megastores like Borders, Barnes and Noble, and now Blockbuster. According to a recent
job listing
, Halloween City describes itself as "literally... a 'Store In A Box'. All fixtures, computer systems, supplies, and a good portion of merchandise actually come on 1-2 trailers. Just add people." Spooky. Meanwhile, we have our own perfectly great, not-at-all temporary halloween shop right here in the neighborhood, in the form of
Costumes on Haight
. Or, if your a masochist, you can always brave the last-minute depressfest at
Walgreens
. So, lots of nearby options, and 40 days left to figure out your costume. Unless you've already decided, in which case, do tell...