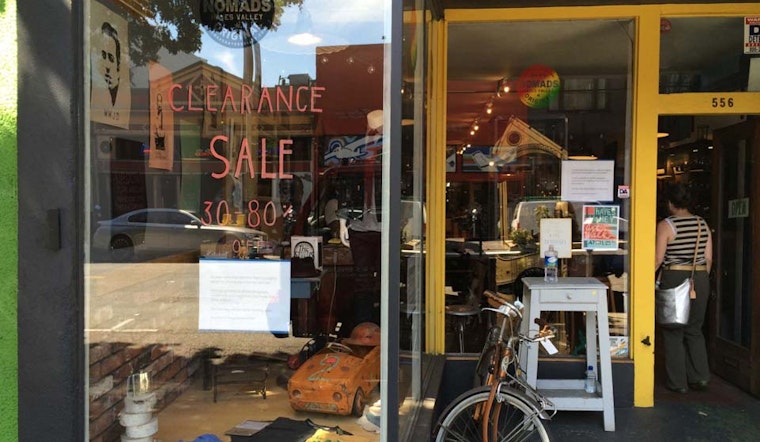 Published on April 11, 2014
After being a part of the Hayes Valley community for 24 years, Nomads is closing next week.

Described as one of the original boutiques in Hayes Valley, Nomads has been "doing it for the dudes since 1990." They sell a wide variety of men's clothing and apparel, including Jack Spade, Fred Perry, Nixon, Sutro, and more.

In their farewell announcement, the store recognized that they're "forever grateful to all the designers, customers and neighbors that made the shop unique," saying that "23 years and nine months ... is a mighty good run in one place for any Nomad."

We'd say so too.

Nomads' last day on Hayes Street is Sunday, April 20. Until then, they're having a huge clearance sale where all items are discounted 30-80%. For now, Nomads is open Monday to Saturday from 11am to 8pm, and Sunday from 10am to 7pm. Stop by while you still can.