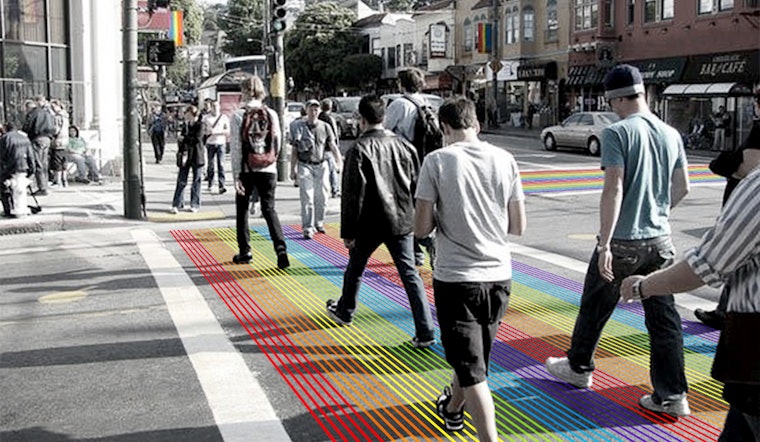 Published on September 29, 2014
The finishing touches are coming to the very contentious rainbow crosswalks at 18th and Castro, according to the city's
Castro Street Improvement Project
site. Department of Public Works contractors are set to begin work on the decorative crosswalks starting tomorrow and finish Thursday, spanning all four corners at the intersection of Castro and 18th streets.
The
community was invited to vote
earlier this year on four different designs for decorative crosswalks and their locations (options included putting the decorative designs at Market and at 19th Streets). The final design was revealed at the groundbreaking for the Castro Streetscape Improvement Project in March with 4,500 voters and Castro area residents choosing the decorative rainbow crosswalks.
Crews will also be working overnight tonight to repave Castro Street (from 17th to 19th) and 18th Street (from Hartford to Collingwood). Work is expected to begin at 8pm tonight and continue into the morning.
With the pavement being laid and the crosswalks receiving their decorative flair, we can see the end of the streetscape improvement project from here. Get ready for the Castro to get even gayer!