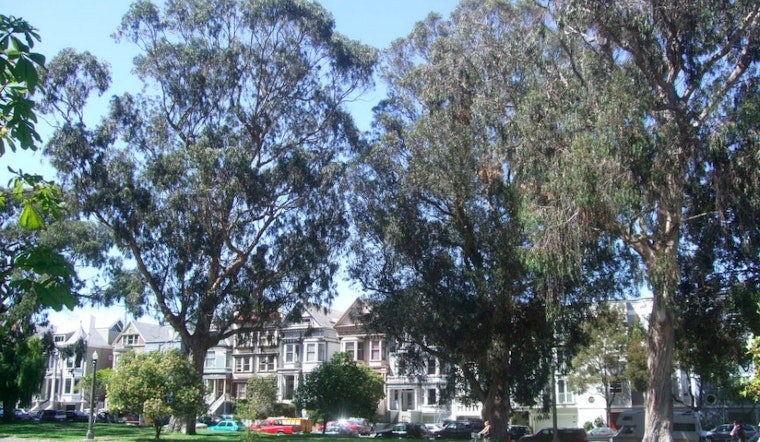 Published on October 09, 2014
Cyclists, beware: a group of violent bike thieves may be targeting cyclists in the Panhandle.
In a tip submitted late yesterday, a reader and local resident described a late-night attack and robbery that he and a friend experienced in the Panhandle over the weekend.

While riding west past Central on the bike path in the Panhandle Saturday at 1am, my friend (behind me) had an empty alcohol bottle broken over his head, and subsequently lost balance and bailed.

He broke his clavicle on impact and as I turned around, he was being kicked in the back and head by two ~30 y/o guys. I approached them, and the large one lifted my friends U-lock and made it clear he was gonna assault me with it if I got closer… I backed up slowly/dropped my bike (which I had been using as a shield), and at that moment, the second guy ran around to my bike, snatched it, and rode off eastbound. Then, the larger guy suddenly stopped, grabbed my injured friend's bike, and headed north on Central.



The tipster said that the bicycles were stolen and sold over Craigslist; one of the bicycles was recovered, the other was not.
He also said that the SFPD, when called to the incident, had also just responded to another, similar case of cyclists being attacked and thrown from their bikes:
At the station Monday, I was told that there were ... other cases of assaults since my friend's (possibly including the one just prior to ours). At that point (Monday), the latest incident the cops described to me was also pretty shitty - Sunday evening similar men shoved a stick in someone's spokes while they were riding down the Panhandle, also causing them to fall and be injured.


We reached out to the SFPD, and received this response from Park Station Captain Raj Vaswani:
This is

not

a common occurrence, we had three and we believe they are done by the same group of suspects but descriptions are off so that is not confirmed. I can't comment too much because the cases are open. Our Plainclothes/Station Investigations Team is working on the case. Our night shift is also aware of what occurred. Other than those three, we have not had any other similar incidents.


In an email this morning, San Francisco Bicycle Coalition communications director Kristin Smith said the following about the incidents:
Here's what I know for now: We received two reports of recent attacks on bicyclists in the Panhandle. One of the victims is an intern of ours; the other is a member. Both men, according to their reports, were hit with a bottle while biking through the Panhandle. These attacks along one of our busiest bikeways are very concerning. We have reached out to the SFPD's Park Station to find out more about the cases, and how to ensure the huge number of people biking along this busy route are safe.



Have you witnessed or experienced a similar incident or noticed an increase in criminal activity in the Panhandle? Let us know if so, and as always, be careful out there.
Update, 4pm:
In light of the incidents, the San Francisco Bicycle Coalition
has shared some action items
for keeping you and others safe. In an emergency, get to a safe space and call 911 immediately. If you encounter suspicious behavior, call Park Station's non-emergency line directly at (415) 242-3000.