Yesterday, Eater LA speculated that Biergarten, our beloved Hayes Valley outdoor watering hole, could be expanding down Los Angeles way. 
Intrigued by the potential new development, we contacted Biergarten co-owner Matt Hulme, and found out that in fact, there are no plans for a SoCal Biergarten expansion. 
"It is a great space in Hollywood," said Matt, "but, alas it has naught to do with the Biergarten in Hayes Valley." (Today, Eater LA guessed that the restaurateurs behind Tosca might be eyeing the Hollywood space instead.) 
With that bit of restaurant gossip behind us, we're happy to note that Biergarten is alive and well in the neighborhood, and is currently prepping for its 5th annual Ham and Eggs Fire Brunch, to be held on May 16th. "Hayes Valley is probably the ultimate location already," Matt said. "We love our neighborhood."
In other local food updates, fresh off of our interview with bar manager Jared Schmidt, look for Absinthe to appear in this week's Best Bars in America episode, along with several other notable San Francisco bars (April 1st, 9pm, Esquire Network). 
And if you're wandering the neighborhood in search of warm weather snacks, take note that it's the last weekend for Smitten Ice Cream's March seasonal flavor, "Blood Orange with Pistachio Cookies", and that mobile hot dog stand Let's Be Frank will be posted up at Linden and Octavia all weekend.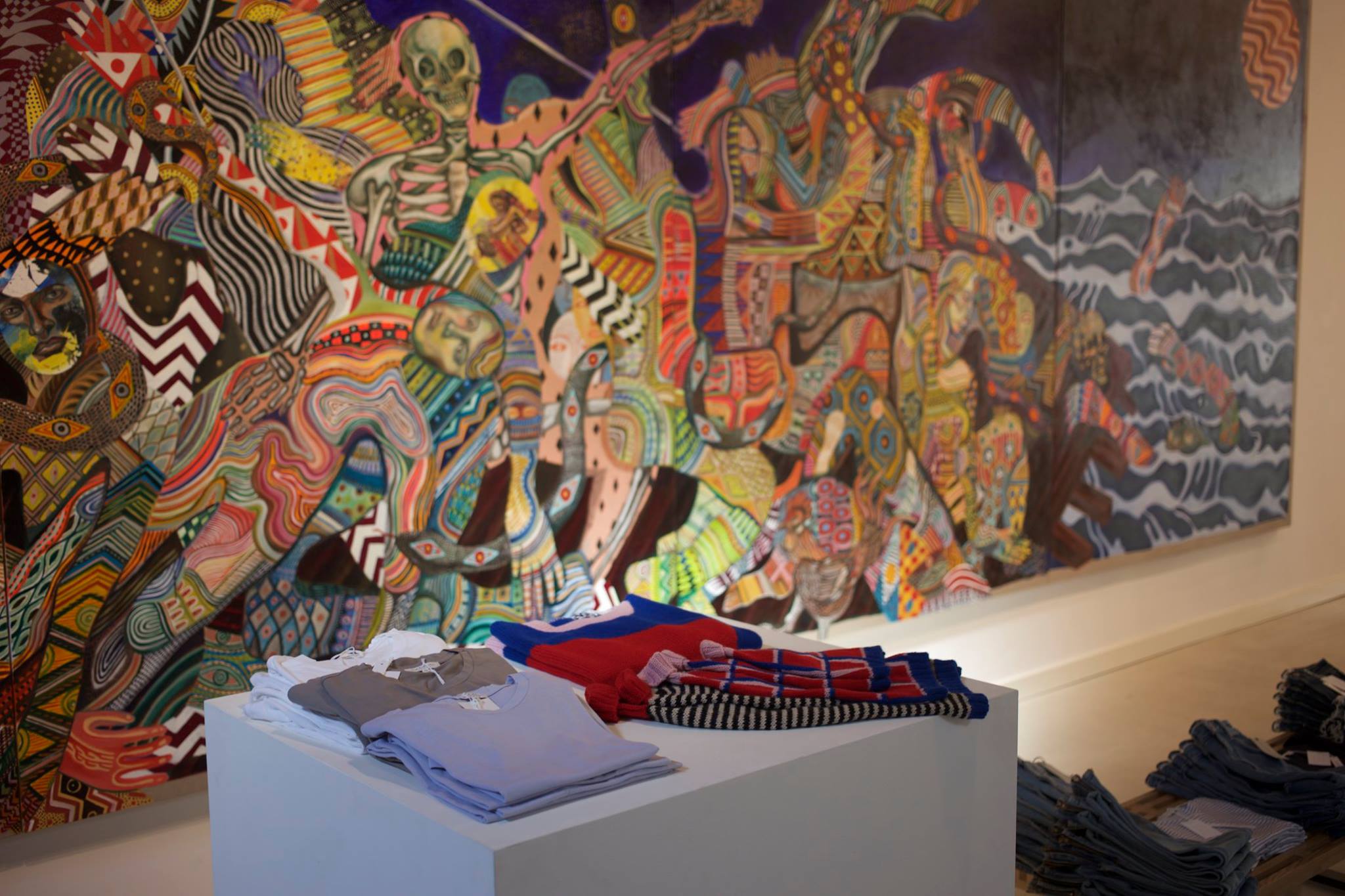 Lisa Says Gah pop-up (via Jules Maeght Gallery/Facebook)
In retail news, drop by Jules Maeght Gallery for a colorful weekend pop-up of SF-based online shop Lisa Says Gah, running from 11am-6pm today and 10am-5pm tomorrow and featuring "designers that are mindful about ethical production and use high quality materials." Art by Pierre Roy-Camille and Zio Ziegler, who we interviewed earlier this month, will be the backdrop.
On Hayes Street, upcoming frame shop Photograph & Frame is reportedly "coming along quite nicely," and an April 1st opening date is the target, so stop by mid-week and check out what they've got in store for the neighborhood.
Mark your calendars for May 3rd, when Hayes Valley's Urban Air Market will return to the neighborhood, featuring "100+ independent designers ... curated based on their quality, originality, and their commitment to innovation and sustainability." Check out scenes from last year's market here.
And finally, in honor of the sunny weekend, you can revisit our Hayes Valley hot day survival guide here. Enjoy!