Chef Melissa King was born in LA, but after living in the Inner Sunset for eight years, she feels like a San Franciscan. Currently managing a local pop-up called Co+Lab, King arrived on the national food scene when she took third place on Top Chef last season.
Hoodline sat down with King at Flywheel Coffee Roasters to talk about her career, food and life in the city.
"I love the Sunset, let me just put that out there. I can't see myself living anywhere else," said King. "I feel like the rest of the city is very busy. In the Sunset, you can get away and relax. It's more quaint and quiet." King also cites proximity to the beach as a neighborhood draw. "You can go out in that direction to some great little restaurants and coffee shops."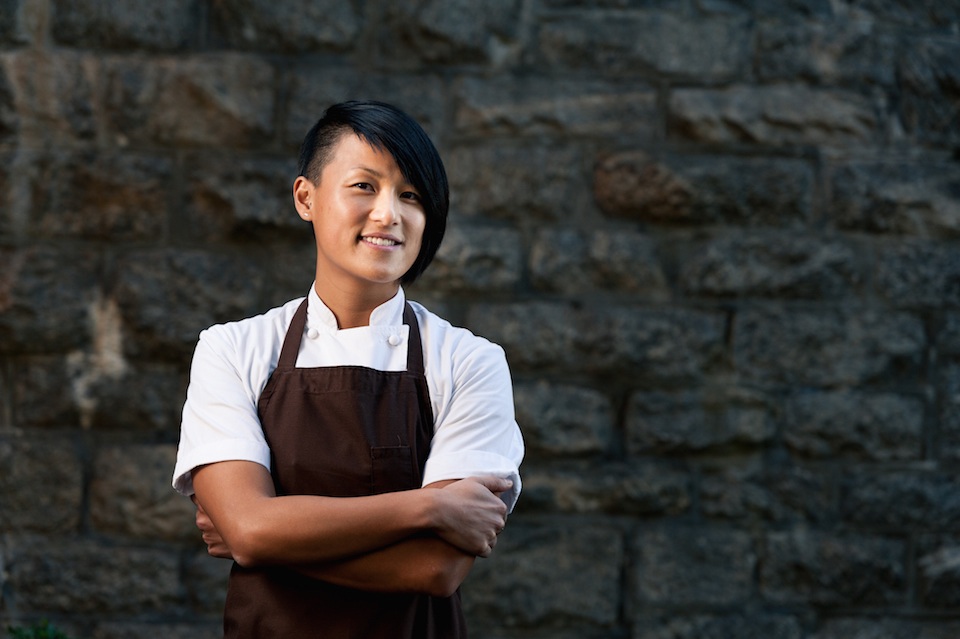 courtesy Albert Law
King learned to cook with her mother and grandmother. Although she planned to be a chef at a young age, she studied anatomy and cognitive science before nabbing her first professional kitchen job at the Getty Center Restaurant. She went on to graduate from the Culinary Institute of America in New York and moved to San Francisco, where she'd interned at Campton Place.
"My impression of the city was so much richness," said King. "Chefs were very excited to cook here and I was excited to learn from them. And not just your chef, but your coworkers were so focused. I had so much drive. I really wanted to be surrounded by the best."
One of King's mentors is Dominique Crenn, from whom she learned classic French techniques while helping open Luce. At Delfina under Craig Stoll, King grew to love the patience and rusticity of pasta making, which she's carried on through her career. She said her appreciation for pasta is an echo of time spent making dumplings with her mother. "I love the tradition of it. It's handmade. It takes a lot of time and effort. There's a lot of blood, sweat and tears put into that food."
Under the guidance of Ron Siegel at The Ritz Carlton, King developed her butchery skills. "I remember a 25-pound halibut came in. I was like, 'How you do this?' He showed me the first few. From then on it was repetition." King's anatomy knowledge was handy, but "you've got to have sharp knives," she emphasized. "Very, very sharp knives. I was sharpening my knives every day. A sharp knife is very important. And a lot of it is finesse. It's very Zen for me."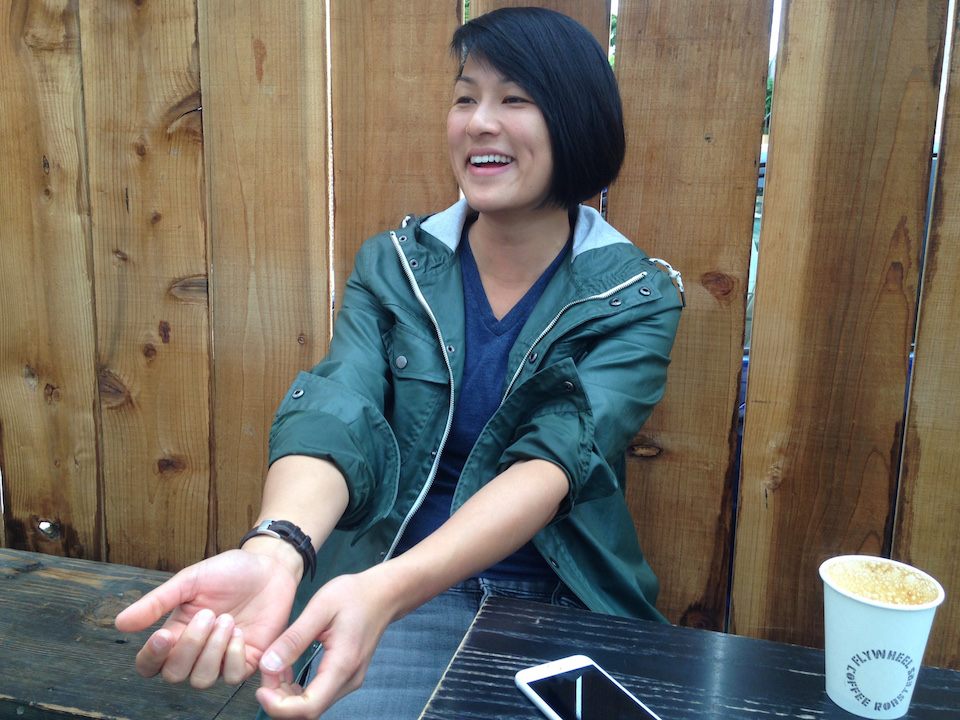 Hoodline/Fernando Pujals
King said her appearance on Top Chef helped her become more confident and creative. "There's so much out there you can get inspired by. It can be literature, music, trees and nature. I have a friend that's a conductor at the Symphony, so I recently discovered that. The city has so many things to be inspired by."
Top Chef was a creative opportunity, said King, that wasn't about winning or beating someone else. "I wanted to see how far I could push myself," she said. "Sitting in front of the panel of judges and getting all that feedback, you learn from that. Take everything they said and try to make it better, perform better the next day or the next challenge."
On one episode, King's mother appeared in a segment where family members cooked with coaching from contestants, who weren't allowed to touch the ingredients or equipment. "I was so impressed with my mother's ability to stay calm. She was really nervous. She had no idea what she was signing up for that day. When I watch it, it brings me to tears, how much she wanted to win for me."
King currently operates Co+Lab, a bimonthly pop-up that reflects her love of locally-sourced, sustainably-raised ingredients. "Throwing pop-ups is about this idea of building a restaurant from the ground up for one day, a temporary thing, but during that moment in time, it's very special."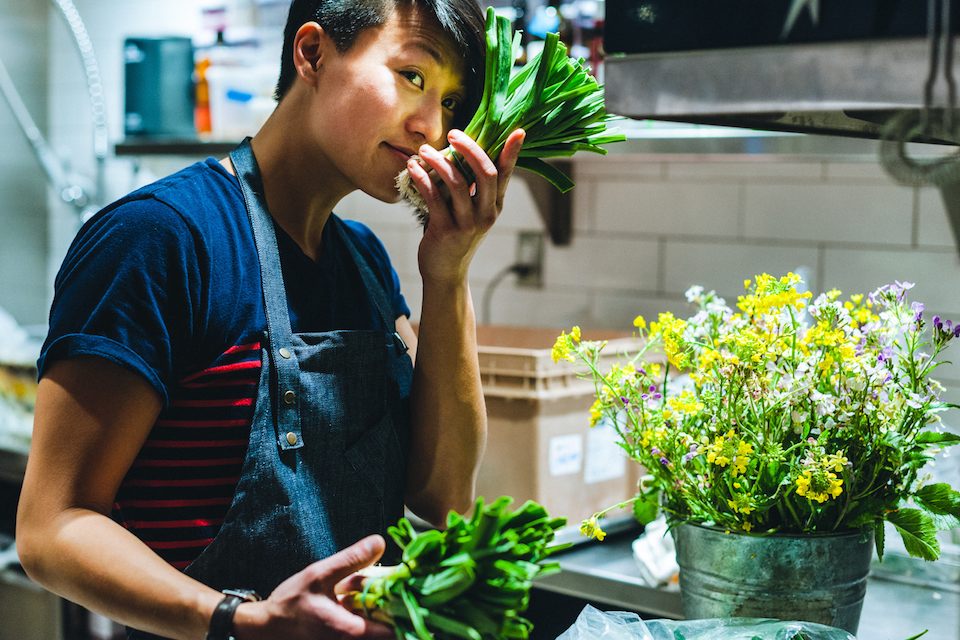 courtesy Albert Law
Co+Lab's menu is strictly farm-to-table. "I do my own foraging. I have my own hunter. Her name is Brittany Davis. I trailed her this weekend up in Boonville. We were looking for wild boar. We didn't get anything, unfortunately." The next Co+Lab dinners will be served in late May or early June.
In addition to the pop-up, King also works as a private chef. "I love being able to go to your house, put on an incredible dinner and I immediately hear the feedback. It's instant, that rewarding feeling, and you build a relationship with people. You learn their stories, it's more personal."
King said she's enjoyed the diverse array of experiences in her career, but she'd definitely like to open a restaurant. "That has been a goal of mine since I could remember. You start in a kitchen, you work your way up, but the ultimate goal is to have your own place, be your own boss, and bring your food to the table. I would love to do it in this city."
"I feel very comfortable here, especially in the Sunset."
If you want to be notified about King's next Co+Lab dinner, sign up for email updates or like her on Facebook.