Today, a new coffee spot officially opens its doors on Market Street. Equator Coffees & Teas is now open for business at 986 Market St., on the ground floor of the historic Warfield Building. 
Yesterday marked a "soft" opening for the new coffee spot, but long lines and a packed outdoor area threw the new baristas and team into the deep end of the pool. Today marks Equator's official opening day in San Francisco.
Equator hails from Mill Valley, and this new branch represents its first foray into San Francisco. Owned by female entrepreneurial team Helen Russell and Brooke McDonnell, Equator imports its organic coffee beans and tea from fair-trade organizations in Africa and Latin America, and also owns a 45-acre farm in Panama.
When we asked Katie Solinger, Director of Operations, what the local mid-Market community can expect from Equator, she told us, "Gloriousness! Awesome coffee, awesome tea. Delicious, approachable food." As Sprudge notes, a house soda bar will serve non-coffee drinkers, and food will run the gamut from arepas to fried chicken wraps, and will be almost totally gluten-free.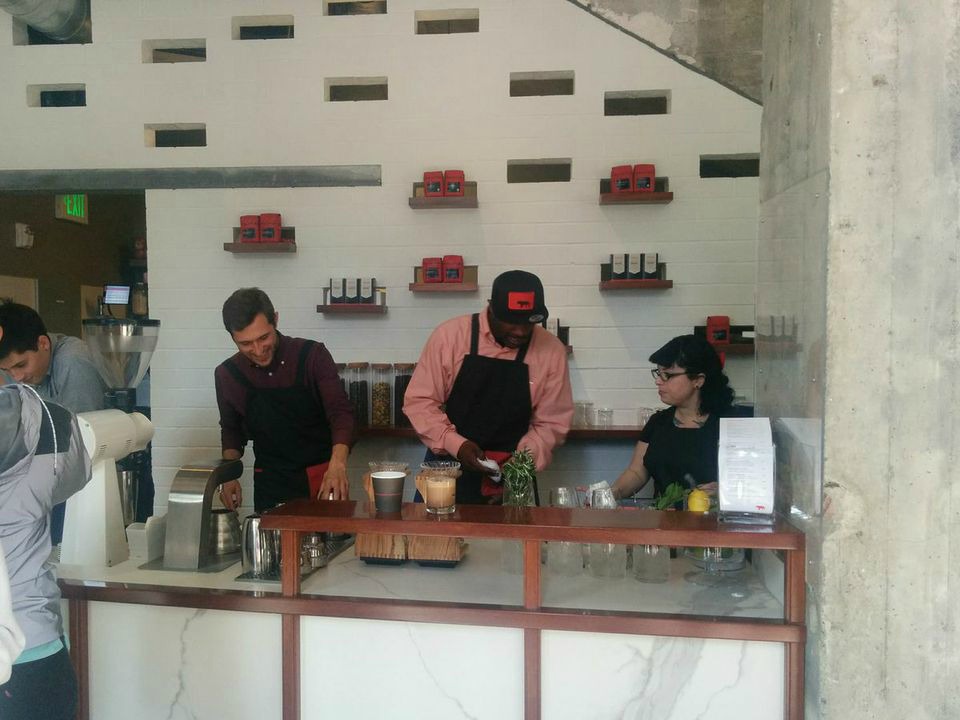 In regards to hiring practices, Katie tells us "we're working with Del Seymour to navigate hiring and community outreach programs. Through that, we've been able to hire from the community and bring jobs to the neighborhood."
The space was designed by Boor Bridges Architecture, whose work you may recognize from The Mill, and which is  designing the interior space for Chai Bar opening up just down the street in mid-April. 
The coffee shop's large picture windows bring the outside in, and vice versa. The vibe of Equator is one of transparency, with activities on the street easily visible from inside the space. A large leafy mural adorns one corner of the space and brings green to the otherwise industrial feel of the coffee outpost.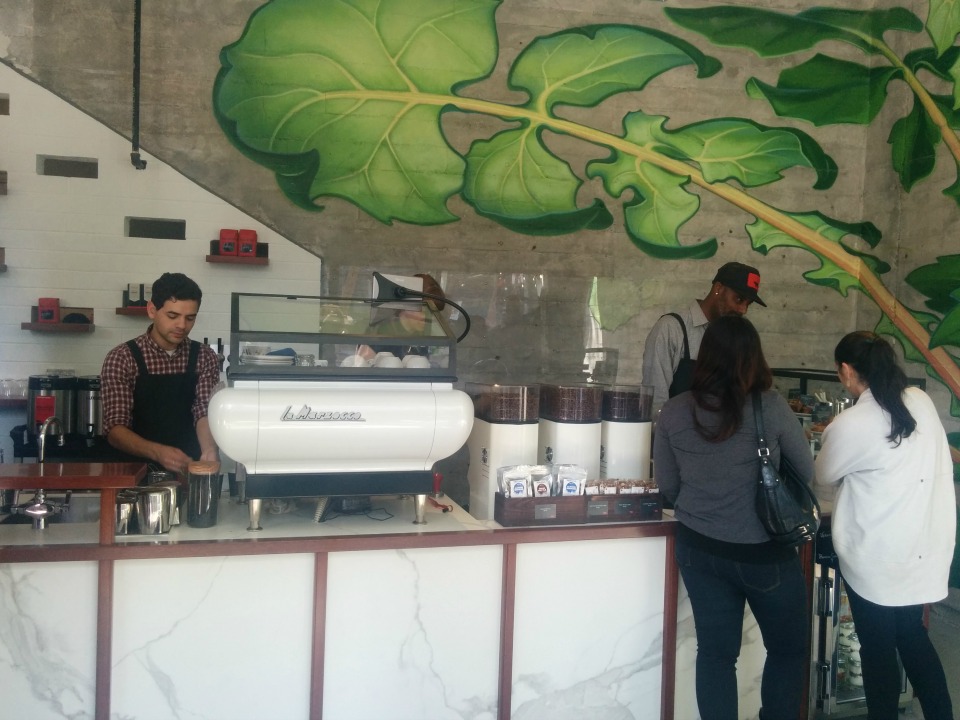 For those who lament the lack of bike parking on Market between 5th and 6th, never fear. Equator is also working with The San Francisco Bike Coalition and plan to bring additional bike parking to the block, so stay tuned for more bike racks. 
Equator Coffees & Tea is now open daily from 7am to 7pm at 986 Market St.