The former home of City Nails II has been under construction for months, and today the neighborhood will finally be able to see what's been going on behind the scenes, as Q Spa, a waxing, skincare and nail salon, opens its doors.
City Nails II held the lease for the location dating back to 2005, but last year it unceremoniously shut its doors. Late last year, a permit was filed to install an ADA-compliant restroom, as well an upgrade to the plumbing and electrical systems, and for the past few months brown paper has covered the windows, hiding the transformation happening inside.
Now, the aesthetic is clean and modern, with large picture windows and a blue fountain bubbling in the corner.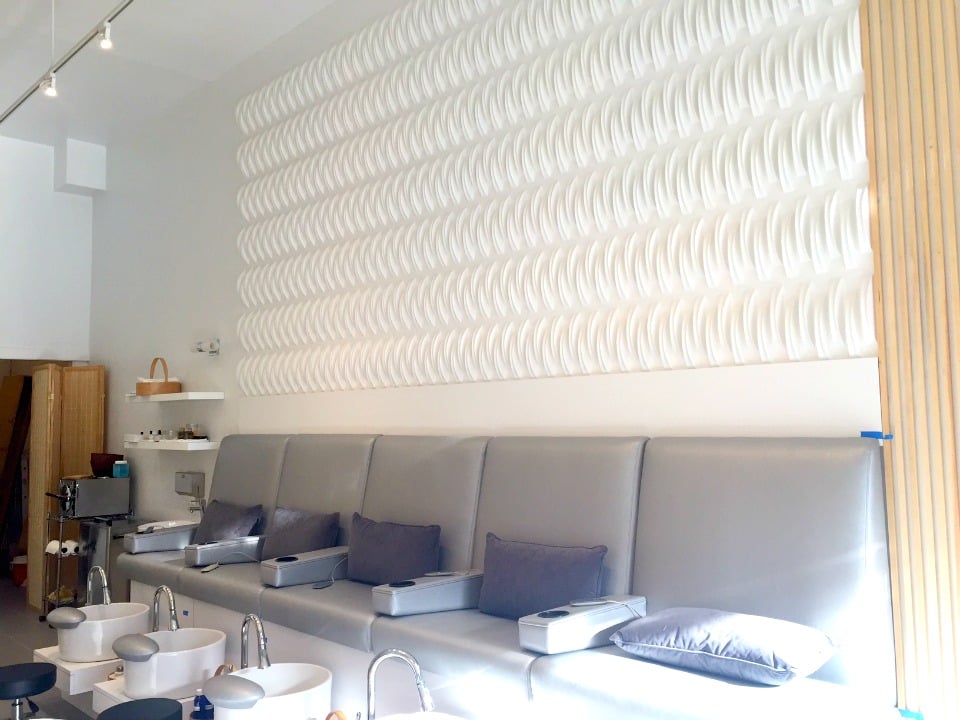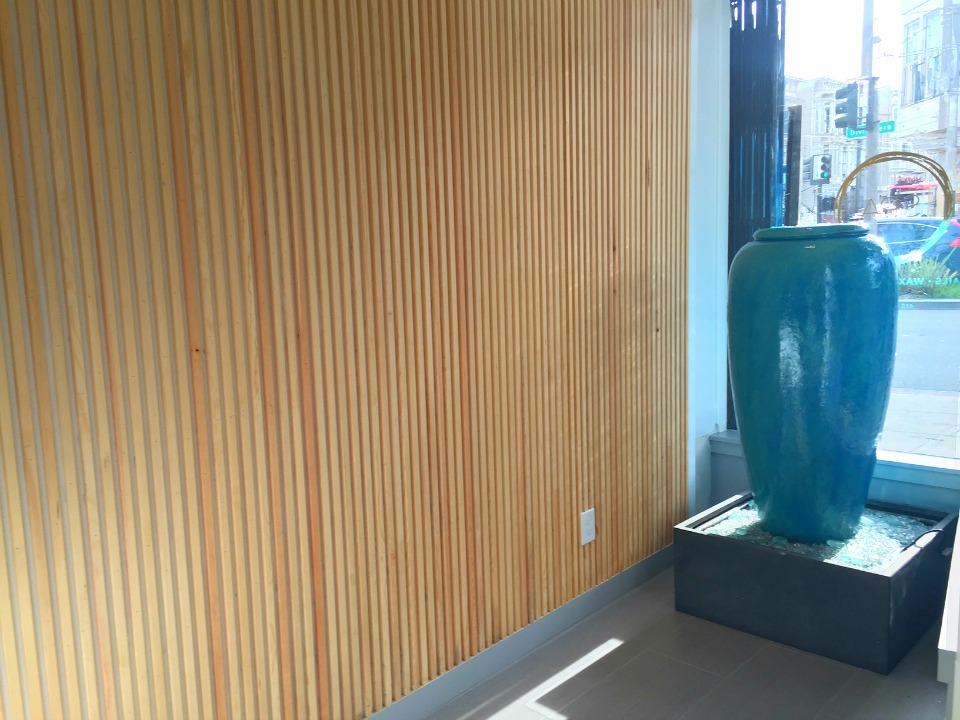 This week marks a soft opening for Q Spa, with a limited (but discounted) menu of items to choose from. A variety of manicure and pedicure options are available, ranging from $12 for a "mini mani"  (a trim file and polish) to a gel pedicure (trim, massage, warm towel steam, buff and polish) for $45. During the soft opening, small waxing offerings such as eyebrows will also be offered.
The opening comes a mere week after ReWAXation opened its doors three blocks away at 906 Divisadero St. But with two very different aesthetics and styles, it's possible that the two may be able to coexist without being direct competitors.
To stay in the loop on Q Spa as it develops and expands its menu of offerings, you can follow along the progress on its Facebook page.