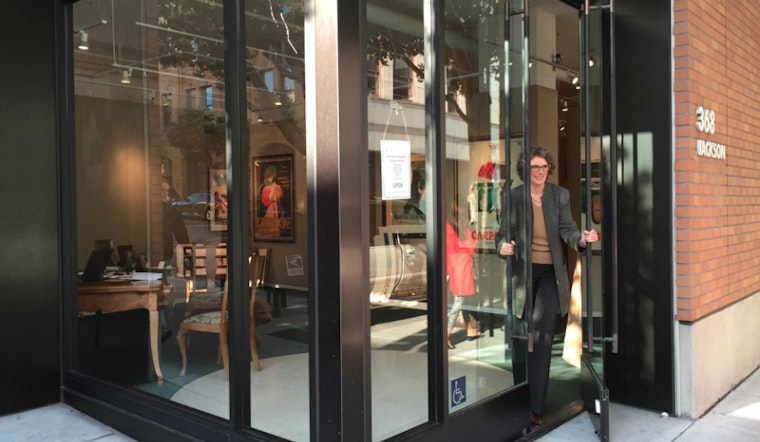 Published on May 21, 2015
After 18 years in business in Jackson Square, Sarah Stocking Antique Posters is bidding the area "adieu."
Known for a prized collection of French turn-of-the-century Belle Epoque as well as Art Nouveau posters, the gallery is one of several to shutter in the historic district in recent years. But it's not the high rent driving Sarah Stocking out: She owns the space and is putting it on the market today. "I'm tired of the commute," she said. "It's 60 miles, and I'm 64." She added that she'd like to spend more time with her husband.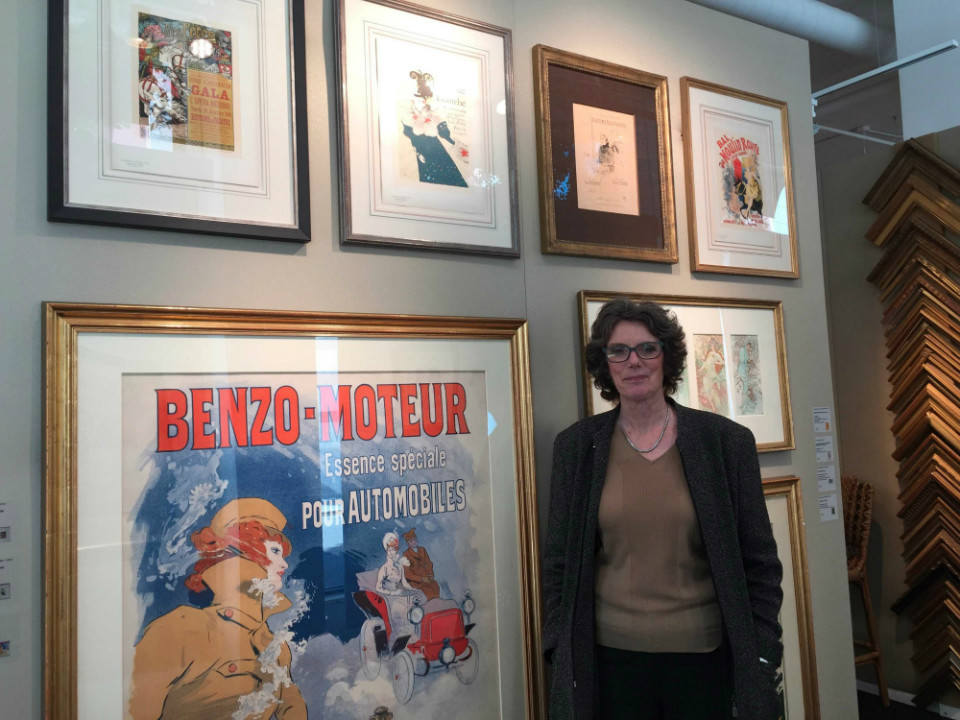 "It's just time," Stocking continued, saying that she's actively trying to sell to another owner/occupant who'll bring in retail. Bill Doyle of Coldwell Banker, who's known for handling similar sales, has the listing. The nearly 2,400-square-foot space at 368 Jackson St. on the corner of Sansome boasts a bright, airy storefront with wall-length windows on two sides on a busy and highly trafficked corridor, so Stocking expects a quick sale. It's zoned C-2 for retail/office use, and city zoning allows for a restaurant, but Stocking said the building's covenants, conditions and restrictions (CC&Rs) prohibit restaurants.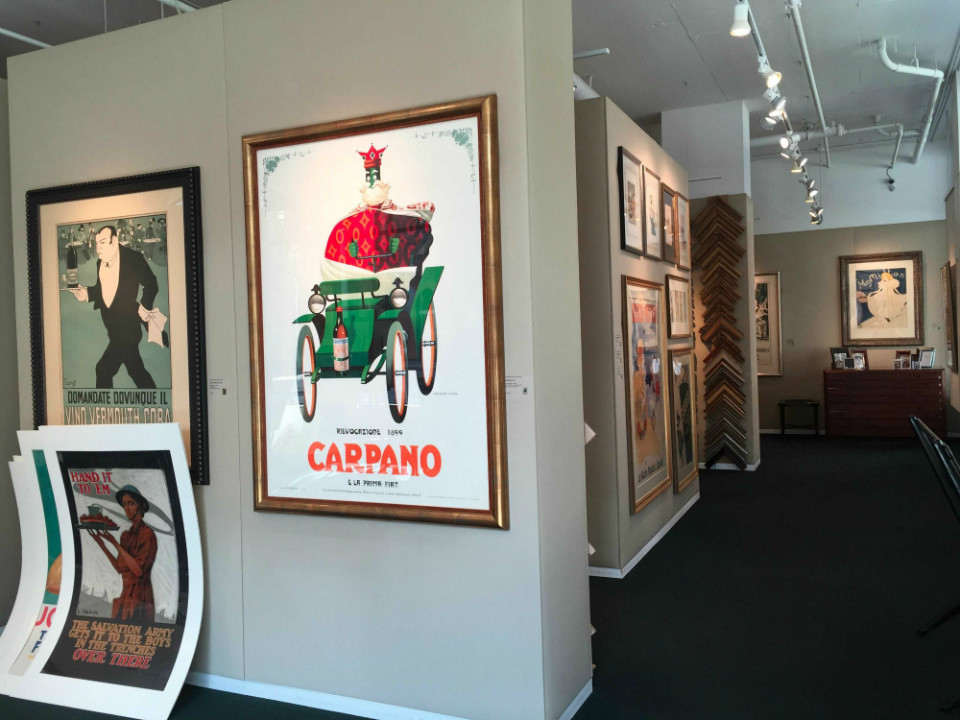 Stocking has been in Jackson Square since 1997 at 431, 472 and now 368 Jackson St., and has been a vocal preservationist, spearheading the movement to zone part of Jackson Square a Special Use District to "protect and enhance the unique retail character" of the area. She's also an active business leader, most recently working with SFMTA to ensure traffic and parking changes in the area won't harm merchants.
Stocking said she'll continue to sell her inventory online, and she'd like to find a smaller shop of about 1,000 square feet in the commercial district of Los Gatos, where she lives.