In what was billed as an event to "stop letting dogs have all the time, friends and fun" (and perhaps in response to the popular DogFest event), furry felines and their human counterparts from the Castro, Mission and beyond descended upon Dolores Park for First Caturday this past Saturday.
While humans attending the monthly event kept busy taking photos on their phones and posting them to Facebook, Twitter and Instagram, the cats passed the time socializing, sleeping, exploring the park, and enduring the adoration of their human fans.
Organized by First Caturday, the event was first started last August at Dolores Park. Yet, according to First Caturday, "the ritual of kitty gatherings is rumored to be an ancient and global one, its magnificence lost only in recent centuries. Although the origins are unknown, we are thankful this playful tradition remains alive in various forms worldwide, whether yearly in Belgium as the festival Kattenstoet, daily in esoteric Japanese parks, or here & now at Dolores Park."
This will not the last you hear from First Caturday. "With sufficient purring, it is the hope of First Caturday to continue on the first Saturday every month, in parks near you. And soon, purrhaps also in parks very far away from you."
In case you and your feline friend missed the action, below are some snapshots from this past weekend (photos courtesy Compiled Wrong/Flickr):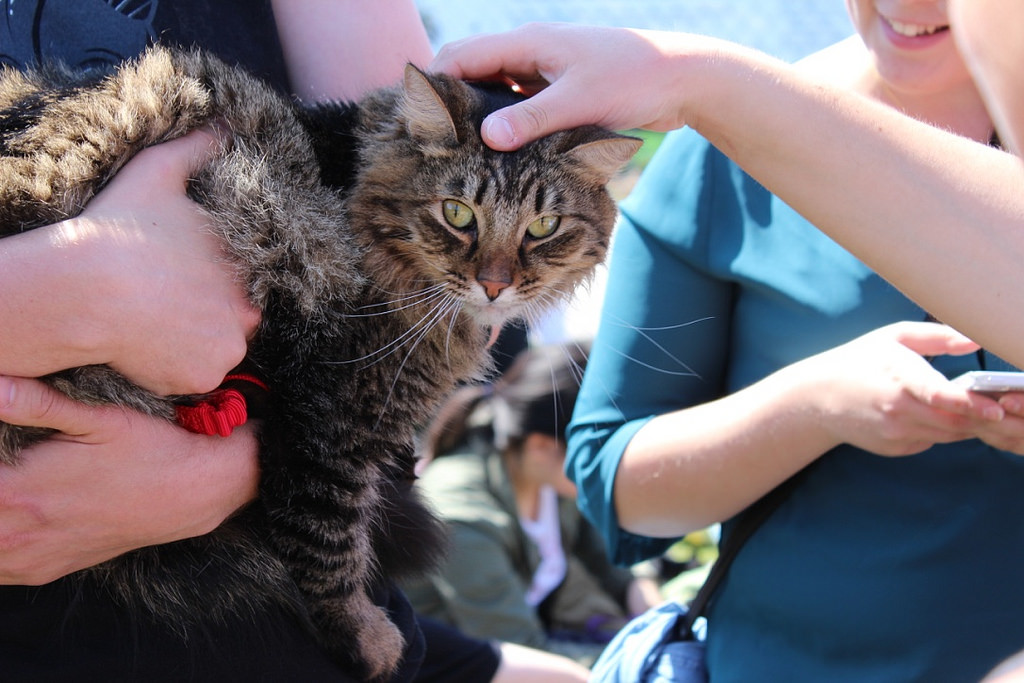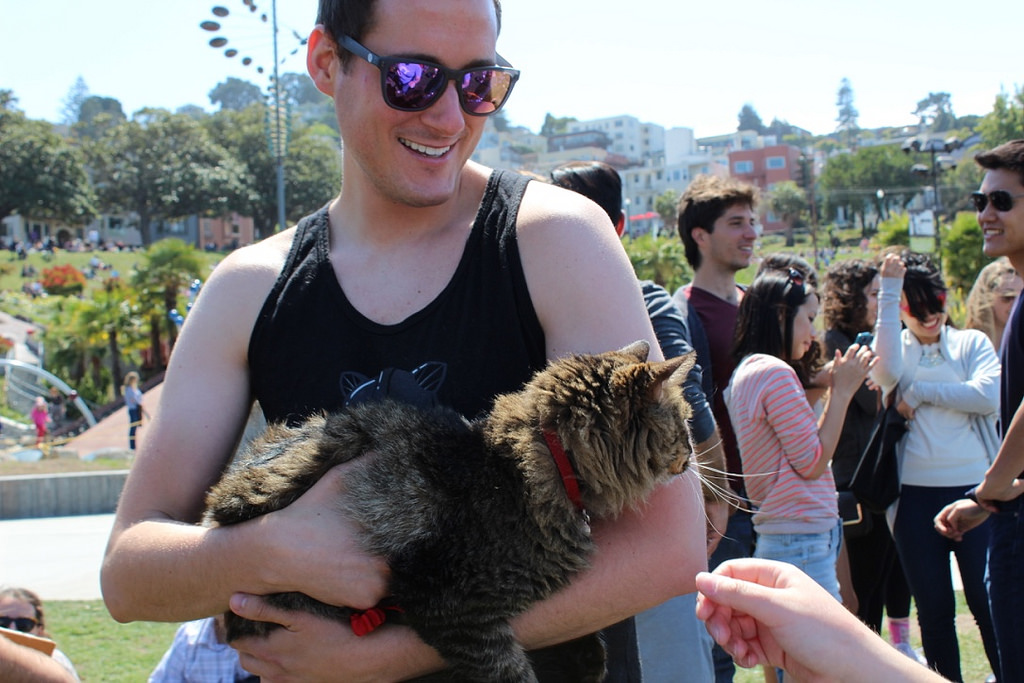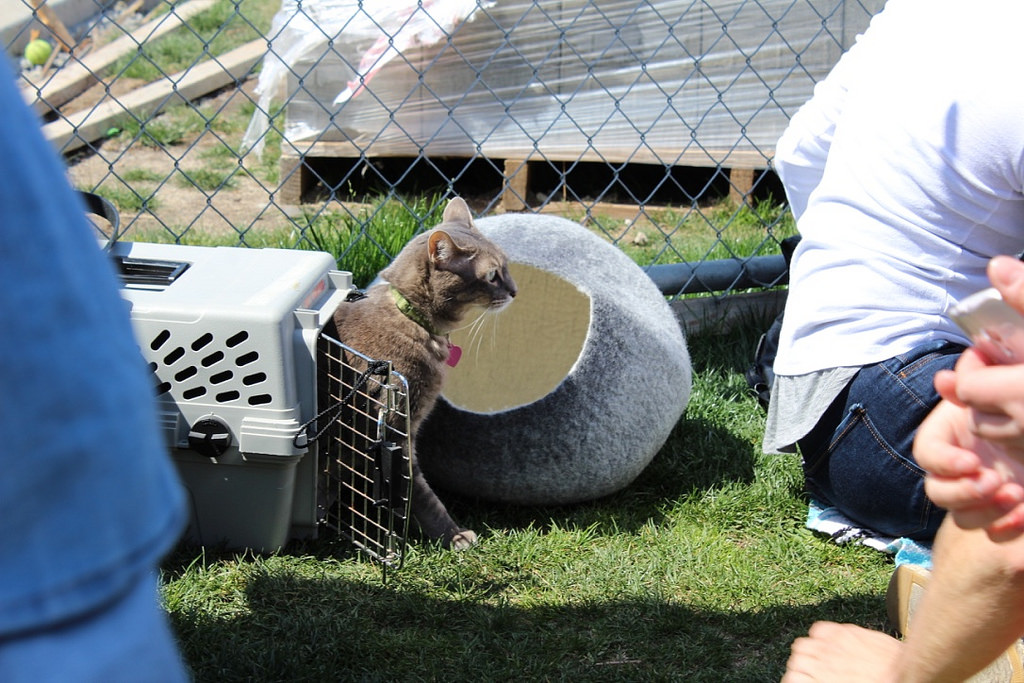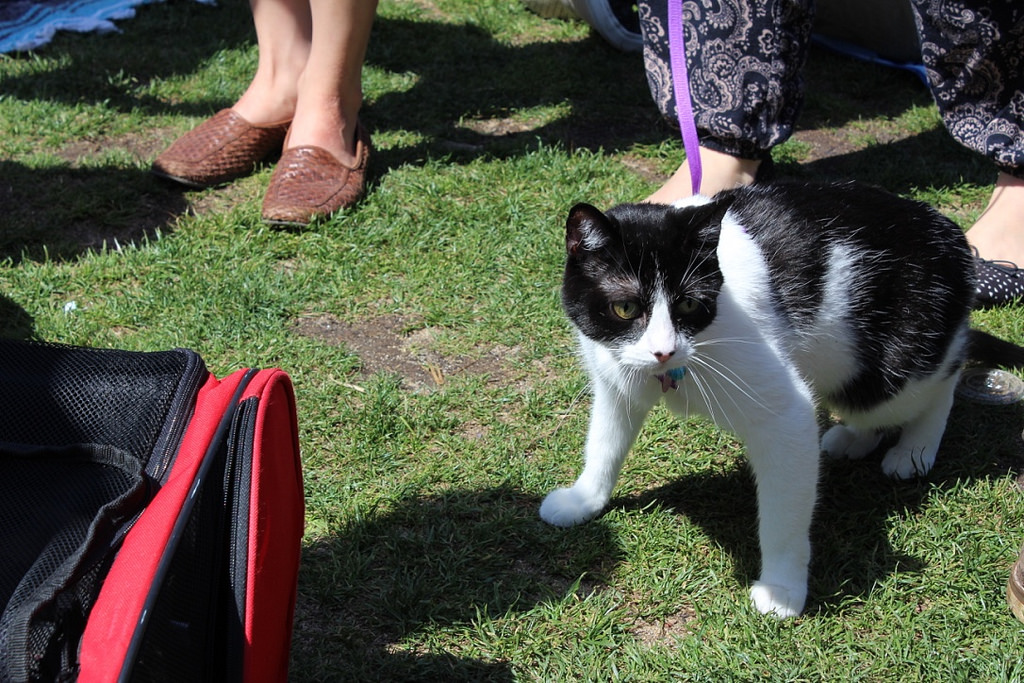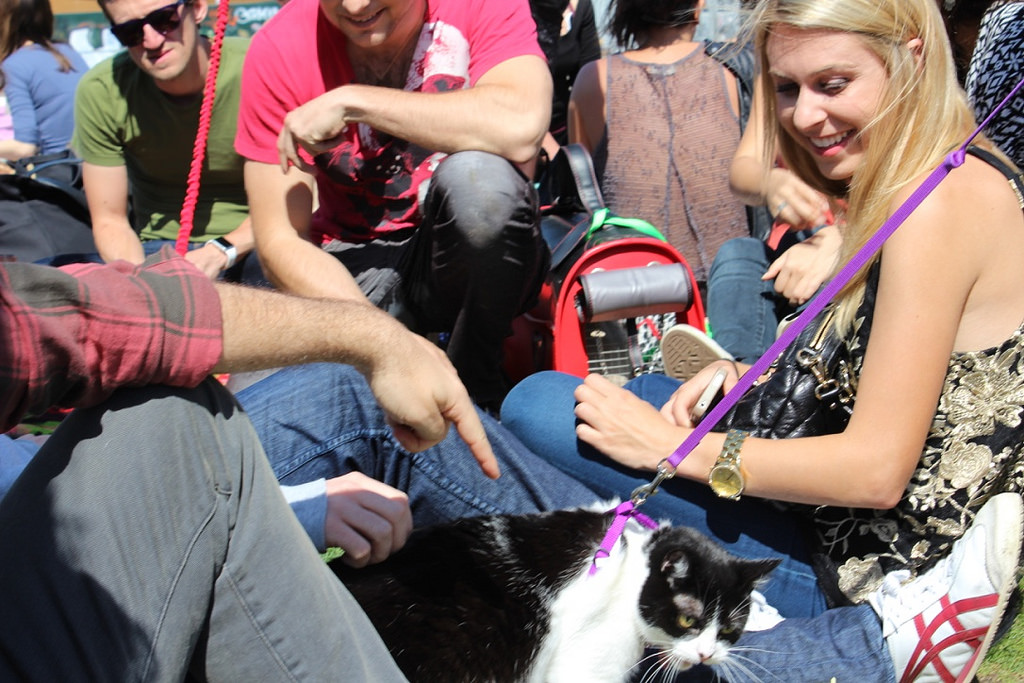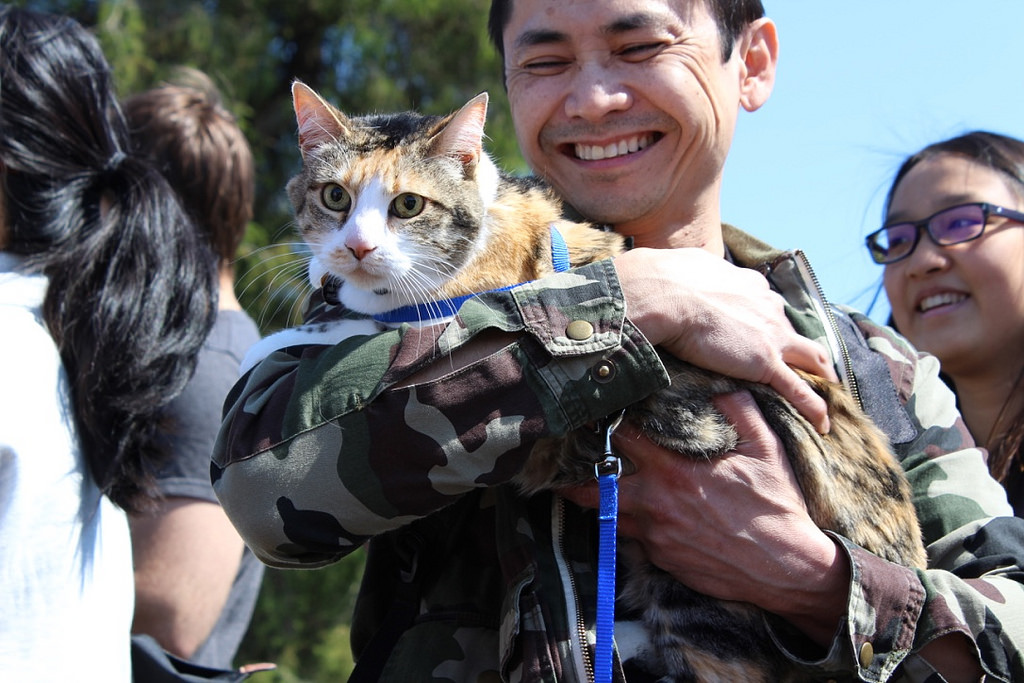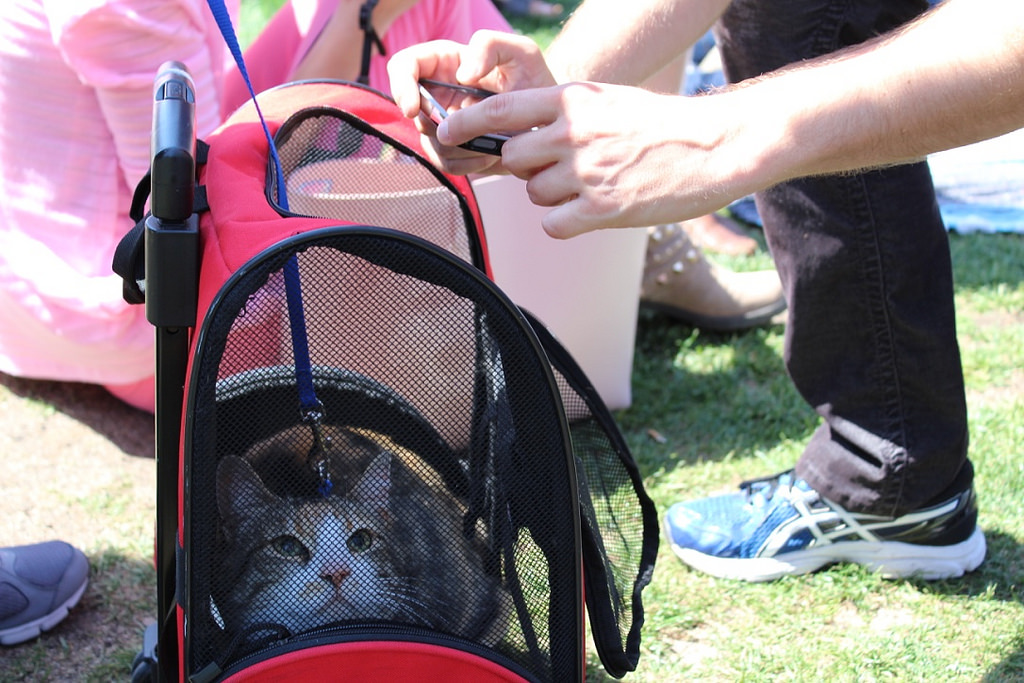 And a couple more via First Caturday/Facebook, including one especially adventurous feline: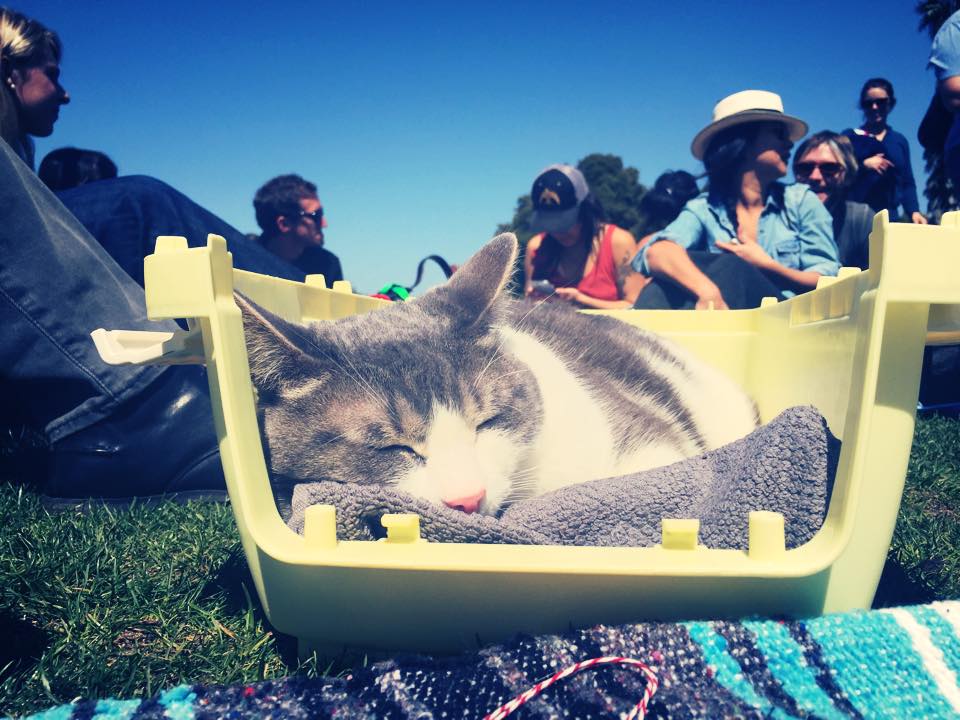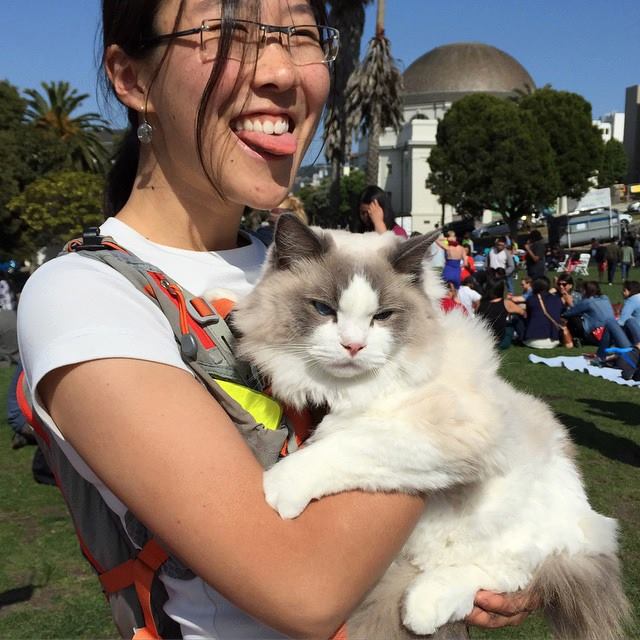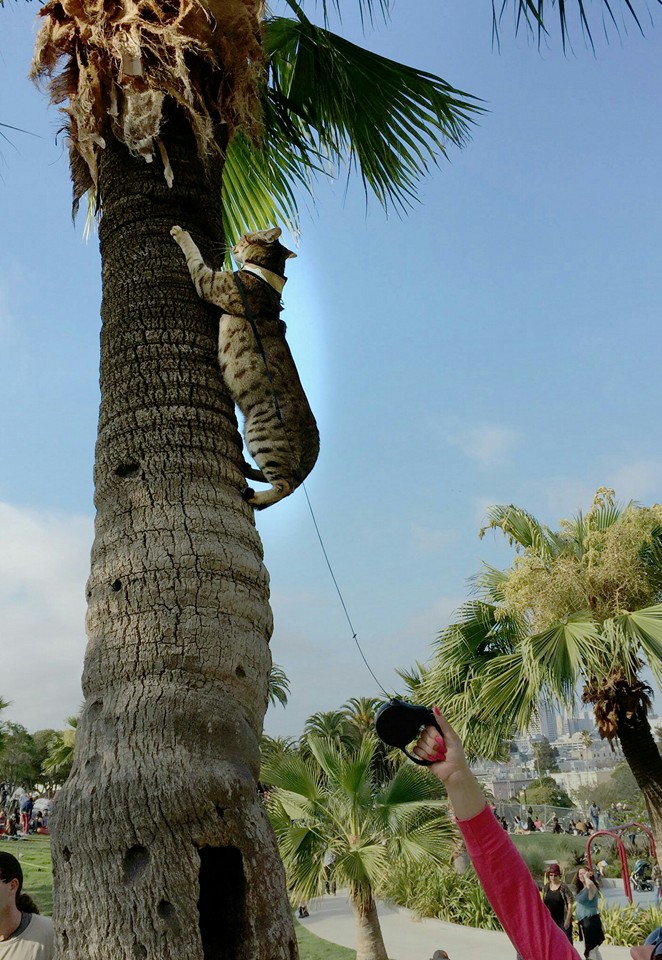 The next First Caturday meetup will likely take place on June 6th (location TBD), so if you missed out this weekend, get the cat carrier and kitty leash ready for the next installment.
Per the event page: "Don't have a cat, but still want to participate? Feel free to fit in by donning feline clothing. Or just come as you are, furless and all."