The Lower Haight's newest restaurant is now open for business at 509 Haight St.
Stone Bowl (or Stone Bowl+, if you believe the awning) opened last night at the location most recently occupied by Sushi 509. The space is hardly recognizable from its previous incarnation — the sushi bar has been removed, and a large communal table now occupies the center of the restaurant: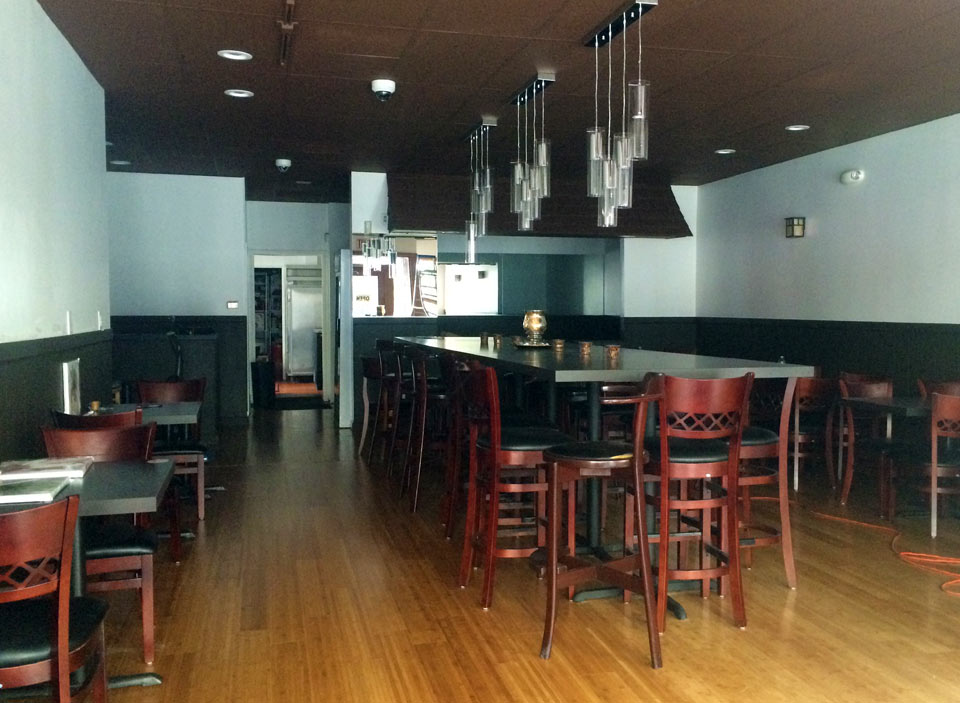 A Stone Bowl employee named Jenna told us yesterday that the restaurant has opened with a limited menu, but will expand in the weeks ahead. The debut offerings include the following small dishes:
Seasoned spicy chicken — three pieces of deep fried boneless chicken tossed in sweet and hot spicy sauce ($5)
Potstickers ($6)
Jhap Chae — stir fried glass noodles and vegetable with beef ($4)
And larger dishes:
Bibimbap hot stone bowl with tofu ($15) — add beef ($3), short ribs ($4), seafood ($2)
Hot stone pots served with four different banchan (side dishes) and either beef, pork, short ribs, or seafood udon ($18-25)
Kimchee fried rice ($15)
There's also a surprisingly extensive beer and wine menu.
The restaurant will eventually serve lunch, but for now is open for dinner service from 5pm to 10pm, seven days a week. Jenna told us it will also be open for brunch on Saturdays. 
Stone Bowl is the latest in a string of Asian restaurant openings within half a block of the Haight/Fillmore intersection in the past three years. That wave includes Wonderland (July 2012), Terrific Thai (Nov. 2012), Sweet Basil (July 2013), House of Thai 2 (Mar. 2014), Raijin Sushi (Jan. 2014), Ming Yao H. Chinese (Nov. 2014), Nara (Feb. 2015), and the upcoming Perilla.
There's no website or Yelp page for Stone Bowl yet, so if you try it, you'll just have to form your own opinion. (Then, come back here and let us know what you think.)