Mr. Bing's: Anthony Bourdain drank there, it's on the list of San Francisco Heritage's "Legacy Bars and Restaurants," and it's kind of a rite of passage for anyone who's been in the city for more than five minutes. 
In recent months, rumors have swirled that this imbibing institution is being sold. Sources who are very "in the know" about the area have said the building will be sold, but the bar will remain. Others have said the bar itself is being sold. (The bar owner and building owners are not one and the same.) Hoodline has done its due diligence in order to bring you the scoop, only to come up drier than a beer tap after Bay to Breakers.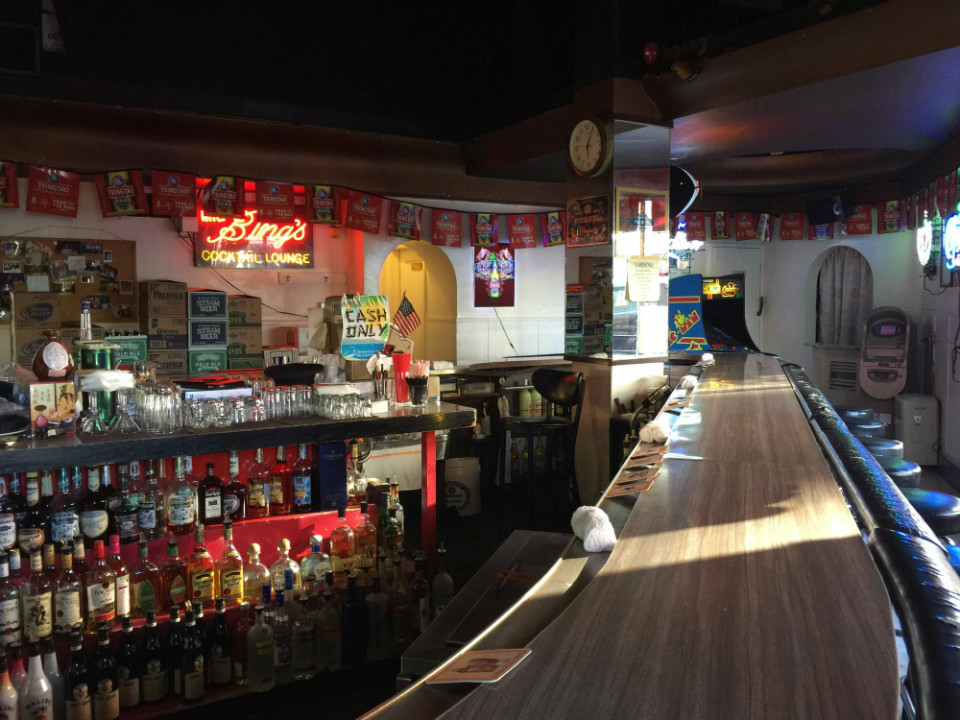 We've made countless phone calls, left messages through the Mr. Bing's Facebook page, left messages on co-owner Robert Grant's personal Facebook page and been into the bar numerous times—on business only, honestly—leaving cards and begging for answers. No one with any authority would comment. We do know that the California ABC liquor license is set to expire June 30th of this year, but a representative at ABC said there's been no activity in terms of a sale, transfer or renewal so far.
Norma R. and Henry Schalk Grant opened Mr. Bing's more than four decades ago, according to Norma's obituary from July 19th, 2009. They're still both listed on the liquor license, as is their son, Robert. The obituary states, "They created a legend where new friends were made and old friendships were enjoyed." Undoubtedly, and Mr. Bing's is one of those rare down-to-earth places where you get a quick shot-and-a-beer or well drink in a sea of upscale cocktail bars (don't even think about asking for anything that requires fresh herbs, French liqueurs or 15 minutes to painstakingly prepare).
In probably unrelated yet salacious news, the Mr. Bing's site recently was apparently hacked by a Japanese "adult" site, which is why we're not linking to it. (Fine, go there if you want, but the landing page is rather PG-rated.) We did our duty and alerted them last week, but it's still up as of today.
If you have information about the status of Mr. Bing's, please
contact us
. And if you'd like to share stories of inebriated nights at this classic watering hole, please leave those in the comments section.