Recently, we've had neighbors ask us about those people clad in hot pink blazers spotted around the streets of the FiDi, Civic Center, Hayes Valley, Mission, North Beach and SoMa. "I keep seeing random guys (usually group of two) wearing pink/ fuchsia coats in the Financial District," wrote in tipster Mike, for example. "Does anyone at Hoodline know what this is about?"
As it turns out, the pink-clad people work for Carbon, a new personalized valet service that will meet you and return your car to you wherever you like. (Yes, you are seeing a marketing effort by a technology startup.) As additional perks, Carbon could gas up your tank, get your car washed or run an errand. It officially launches in a couple of weeks, though it's on duty now through word-of-mouth.
"What Carbon aspires to do is give people time back in their life," explained chief executive Niko Ralf Cunningham. People can spend a few hours a week just looking for parking, he said.
It's the latest in the string of companies trying to solve city parking. One was Monkey Parking, which was re-renting public parking spaces (that got it a cease-and-desist letter from the city). There are also established sites and apps for finding your own hourly or rentable parking spaces in garages around downtown San Francisco, like BestParking.com, ParkWhiz and ParkMe. The most direct competitor in providing valet with other services appears to be Zirx. 
Carbon also has partnerships with downtown garages and uses algorithms to figure out which one to take your car to. On top of that, they can charge less than the usual parking rate because they rent spots in bulk and receive discounts. The day rate for a spot in the FiDi can easily hit $50; Carbon gives three hours free and charges $17 for a full day.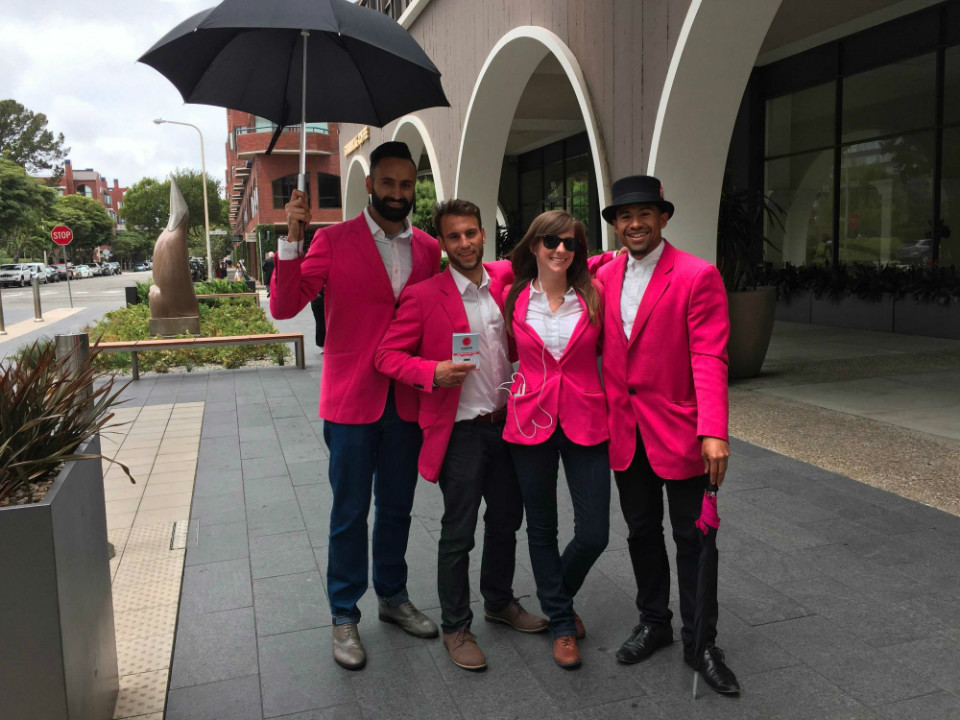 Let's say you have a morning meeting in the FiDi, but a lunch date near Civic Center: they'll park closer to the pick-up spot. Give them about a 10-minute notice when you need the wheels and they'll come by. They'll also park for you during ballgames or at other highly congested times. Everything is booked through the app, including requests for gas and car washes. They unofficially do light errands, too.
There's no extra charge for gas because, Cunningham said, they buy that in bulk at a discount, too—and they say you even get a bit of a price break off of the going rate. Valets don't accept tips, either. Hours of operation are 7am-10pm Monday–Friday. Right now he says there's a long wait-list for the app, and they're slowly easing people in. 
What about those folks who want to park their own vehicles? Is Carbon cutting into the available stock of parking? Cunningham says no. "The customers are better off when they use Carbon—it's cheaper; they save time. The garages are better off because they have a guaranteed income stream. It's a tiny drop in the bucket in terms of the overall spaces in the city."
If you don't drive much around downtown or don't even have a car, this kind of service could come in handy if you have out-of-area visitors who are loathe to drive into the city. If they know they can have door-to-door service, they might be more likely to come in more than once or twice a year.