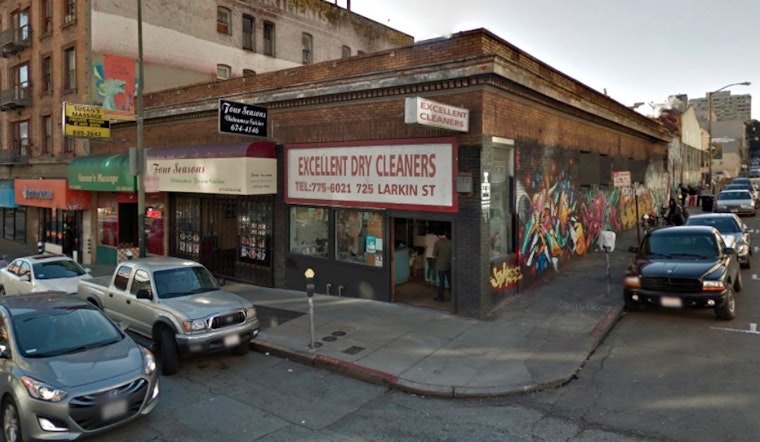 Published on June 19, 2015
Big changes may be afoot on Larkin Street between Ellis and O'Farrell, in the form of a sizable new residential building. A Preliminary Project Assessment (PPA) application has been filed with the city for an 8-story, 42-unit apartment building, which would replace a single-story structure at the corner of Larkin and Olive Alley. 
The building is currently home to Yelp-displeasing massage parlor Susan's Massage (719 Larkin St.), Vietnamese fusion restaurant Four Seasons (721 Larkin St.), and Excellent Dry Cleaners (725 Larkin St.)
The three shops' proposed replacement will be an eight-story, multi-use building. An initial rendering of the building, designed by JS Sullivan, shows it to be a modern design with large glass windows, an aesthetic typical of the majority of new residential developments throughout the city.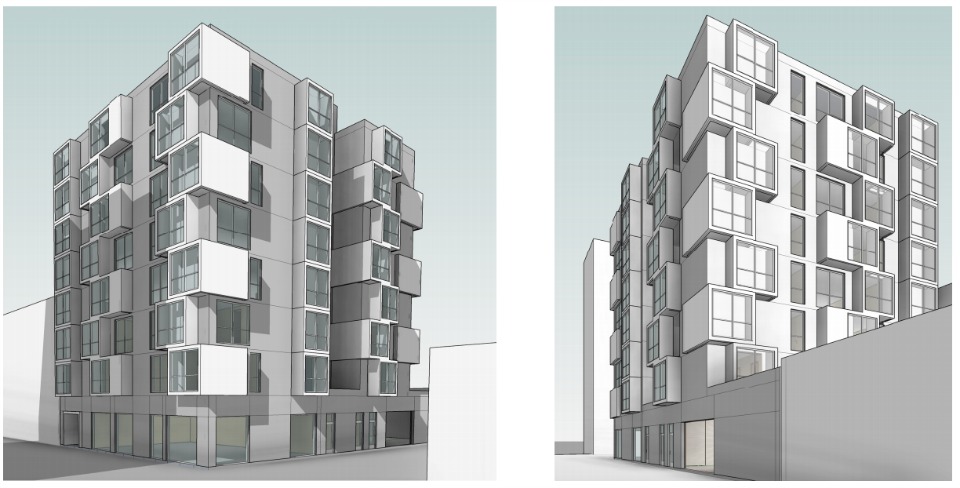 Image: JS Sullivan
Other projects the development firm has worked on include 525 Gough St., 299 Valencia St., and 1501 15th St. 
The renderings for the proposed building at 719 Larkin show a basement with storage for tenants, as well as 42 spots for bicycle parking. The ground floor would offer 22 parking spaces in a four-high stacker system. 
1,464 square feet of retail space would be open to the sidewalk on the ground floor, while each subsequent floor would contain six units. A mix of studios and one-bedrooms, the units would average 640 square feet.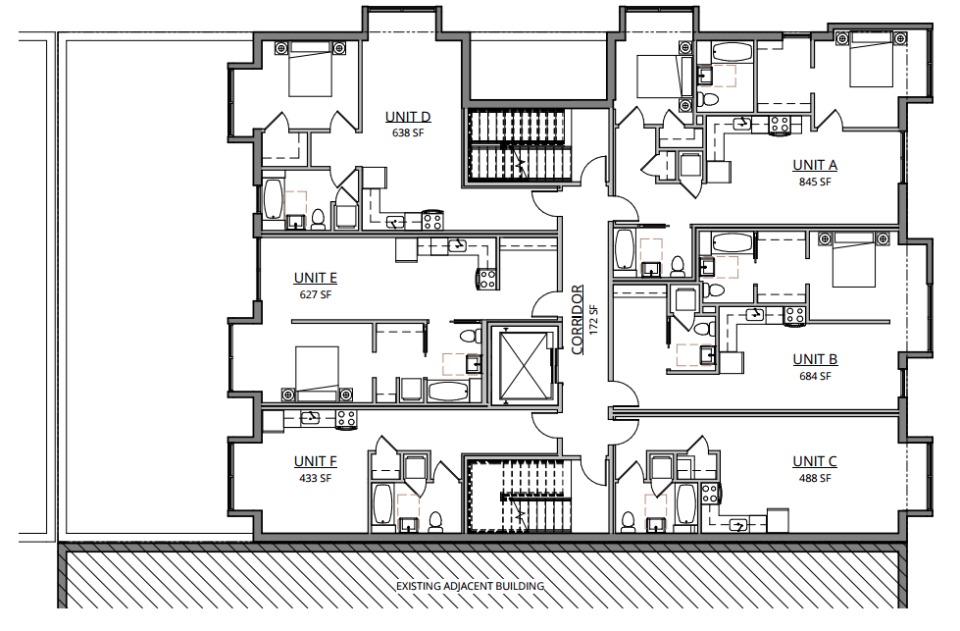 Image: JS Sullivan
The project is still very much in the planning stages, and a PPA application is only the first step to making it happen. We'll keep you updated on the project as it moves through the Planning Department, and will let you know if it actually breaks ground.