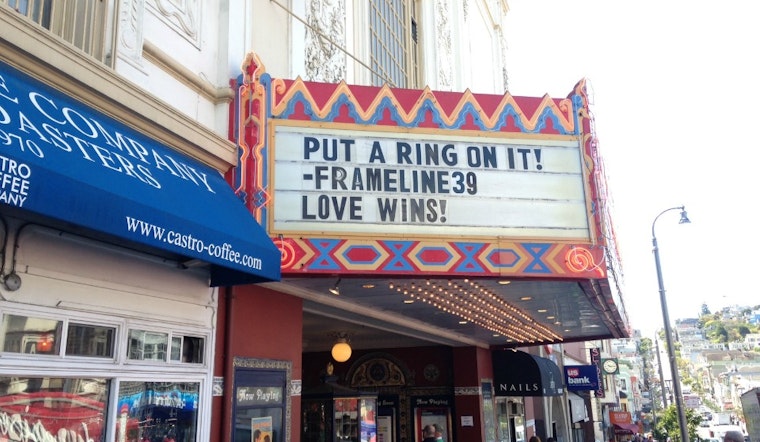 Published on June 26, 2015
The Supreme Court has ruled that same sex couples have the right to marry in all 50 states.
The decision, a 5-4 split with Justices Samuel Alito, Clarence Thomas, Antonin Scalia, and John Roberts dissenting, reverses a federal appeals court that previously ruled in favor of the state bans.
While thirty-seven states and the District of Columbia had already recognized marriage equality, this historic decision overturns bans in the remaining 13 states.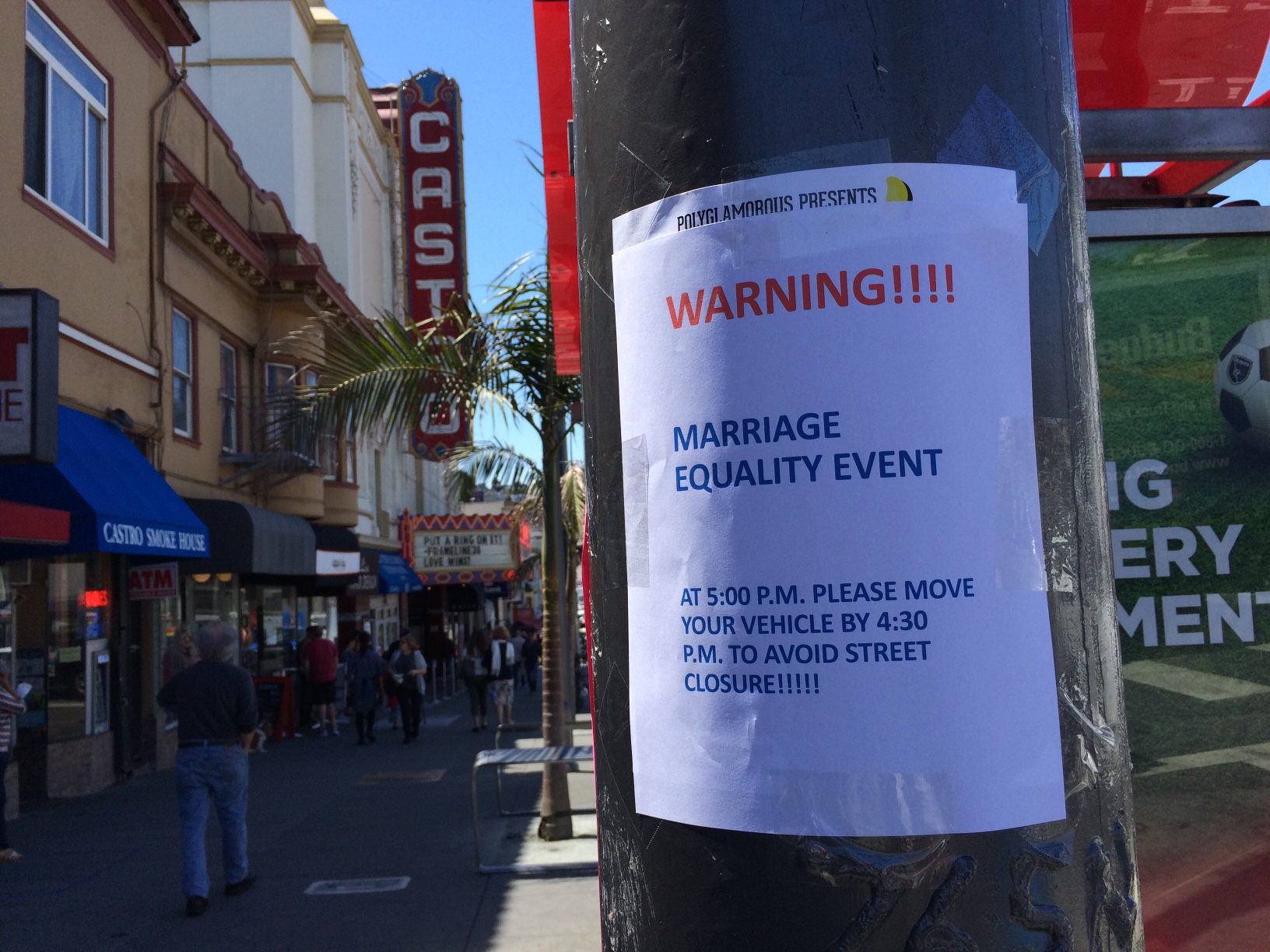 Photo: Andrew Dudley/Hoodline

As Pride weekend kicks into high gear today, expect celebrations in the Castro and around the city. We'll update this story with reactions, and please share your thoughts on the ruling in the comments below.
Update, 8am: A #DecisionDay celebration is planned in the Castro for 6-8pm this evening (though you can be sure revelry will go later than that).
Initial updates from the Castro indicate that local media, and at least one flag-waving reveler, are out and about in the neighborhood.
Helicopters over the Castro to cover #MarriageEquaility #SCOTUS ruling. Of course, everyone should be able to marry, but enough helicopters!

— Christopher Ridley (@SFviaNJ) June 26, 2015
Photo: Brian Ray/Hoodline
Over at Civic Center, City Hall has unfurled a giant rainbow flag, and drivers are honking as they pass by.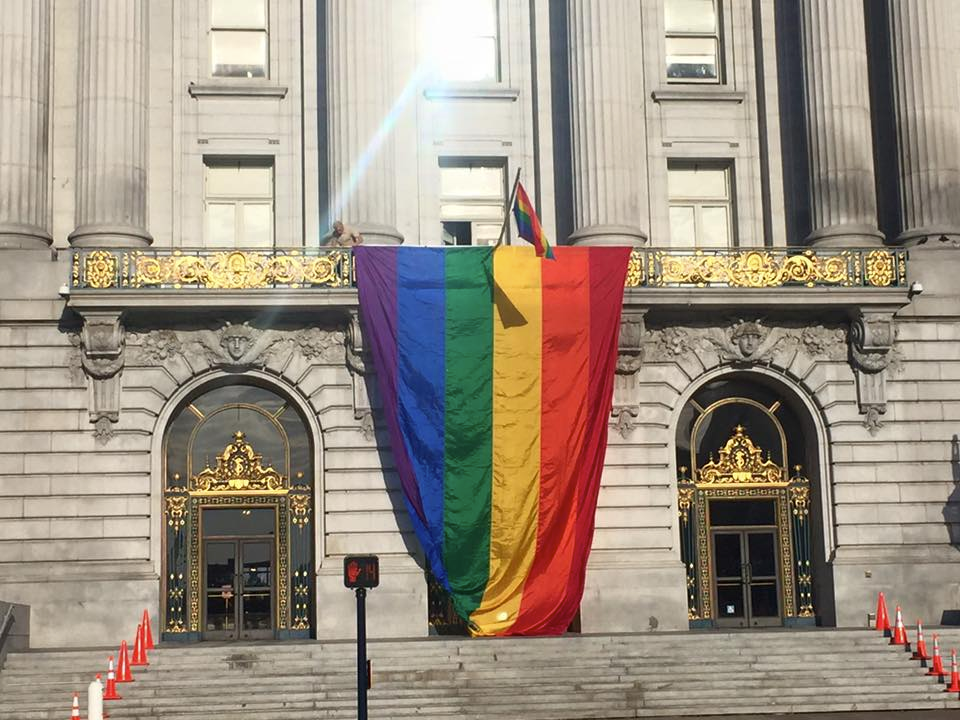 Photo: Gary McCoy
Update, 10:45am: The Chronicle's Vivian Ho was on the scene at City Hall, where crowds gathered to hear comments from Mayor Ed Lee, Lieutenant Governor Gavin Newsom, Supervisor David Campos, and Kate Kendell of National Center for Lesbian Rights.
Update, 12:45pm: we caught up with a few folks around the neighborhood.
Armistead Maupin (L) and Christopher Turner this morning. Reporter to AM: any thoughts on today's decision. "Today is my mother's birthday but she never had a chance to meet my husband." Maupin, author of Tales of the City, and Turner, a photographer, married twice...once in 2002 and again in 2008. Photo and interview by Sari Staver/Hoodline.

Trey Allen (L) is directing logistics for this evenings Castro celebration, sponsored by Day of Decision. The stage is arriving at 4 pm, celebration begins officially at 6 pm. As of 11 am, they still hadn't found an emcee. Anyone available? Photo and interview by Sari Staver/Hoodline.

Photo: Sari Staver/Hoodline
Photo: Sari Staver/Hoodline