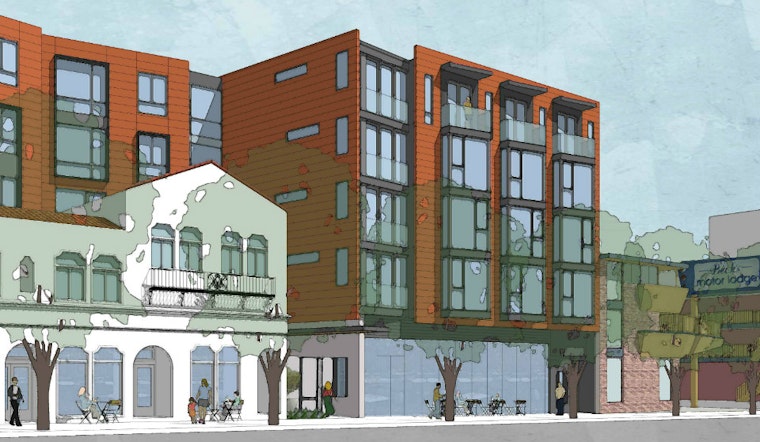 Published on July 27, 2015
Neighborhood associations for Castro/Eureka Valley, Lower Haight, Hayes Valley, NoPa, and Duboce Triangle have formed a coalition to announce a new policy statement that aims to boost affordable housing in new developments, including an increase in required below market rate (BMR) units from 12 percent to 20 percent.
The new policy advocated by the groups, announced today in a letter to San Francisco Planning Commission President Rodney Fong, stresses the ongoing housing crisis that each area faces. "The few remaining sites for large housing projects are our neighborhoods' only opportunities, perhaps ever, to create permanently affordable housing and maintain income diversity without [sic] our communities," states the letter, signed by Duboce Triangle Neighborhood Association (DTNA) President David Troup.
The key points of the groups' policy include the following:
"Affordable housing/cost of living" was cited as San Francisco's biggest problem in a 2015 poll

DTNA, HVNA, LoHaMNA, EVNA, and NoPNA believe that market-rate developers of residential buildings of every size have a civic responsibility to contribute to economic diversity through the provision of BMR units in their developments
The minimum city requirement of 12 percent on-site BMR units is insufficient, and new developments will be expected to include at least 20 percent on-site BMR units
Projects that do not meet the new criteria will be vigorously opposed by coalition members
The 20 percent can "include a mix of low and moderate-income units," the policy states. And developments with five to nine units "will be evaluated individually but will generally be expected to contribute BMR units."
While we weren't able get in touch with Troup or Fong directly about the issue, Troup explained the thinking behind the 20 percent number in a recent DTNA newsletter:
"Why 20 percent? Because we think it's achievable. Some larger developments in other neighborhoods are being proposed with larger BMR quantities, like 33 percent, but these larger developments are able to access special bond financing that makes this greater affordable component achievable. Providing more affordable units on the smaller projects in our neighborhood will require creativity, flexibility, and smaller profits for developers and their investors, and we have to be realistic about what can be achieved.

"We don't want to overreach and prevent development from occurring. But we do want, as always, good development that benefits our neighborhood, and a higher level of affordability is a key benefit. We also believe it's important to create not just low-income housing, but also moderate-income units which help valuable members of our community who might otherwise be forced to leave San Francisco, and whose plight often seem to be forgotten, as the focus is often on those at the lowest income levels."
The coalition recognizes the challenges that may surface, and offers to help meet the proposed policy's levels. "Creativity is encouraged, and DTNA and other relevant organizations will work with developers to provide legislative support for any needed policy changes in pursuit of innovate ideas."
The letter to Fong addresses concerns that the groups' new stance might require too many BMR units. "We believe that our expectations of developers are reasonable and achievable, particularly in light of calls for 33 percent and more from other organizations, and we plan to stand firm on this issue."
The letter concludes with an invitation to Fong: "We ask you and other Commission members to support our efforts in any way you can, and particularly to support Development Agreements or other legislation that may be necessary in order for the city to accept greater BMR quantities than the minimums required by the law."
Time will tell how impactful the neighborhood associations' new stance will be on future development; we'll keep you posted. If you have thoughts, questions or concerns, note that the DTNA's next general meeting will be held on Monday, August 10th, from 7-9 pm at the CPMC/Davies Hospital Gazebo Room at Castro & Duboce.