Did you overexert your wallet over the holidays? Then swing into the New Year with these 10 Upper and Lower Haight eateries, all of them offering a full meal for under $10. Whether you are looking for something "breakfast-y," hearty, or just a really good sandwich, we've got you covered.
Pepperoni slice at Slice House ($5.25)
Last month, North Beach pizza maestro Tony Gemignani (Tony's Pizza Napoletana, Capo's) brought his acclaimed pies to the Haight with the new Slice House (1535 Haight St.), which also offers whole pizzas, antipasti, fresh pasta, salads, burgers, and sandwiches.
The space is themed around the Haight's Summer of Love heyday, with portraits of Jimi Hendrix and Jim Morrison on the wall and pies named for '60s rock classics like "Purple Haze" and "Love Me Two Times." While the New York and pan-pizza slices may seem a bit pricey at $5.25 each, they're enormous—and in the case of the pepperoni slice, topped with loads of meat. 
Street bowl at Street Taco ($9.50)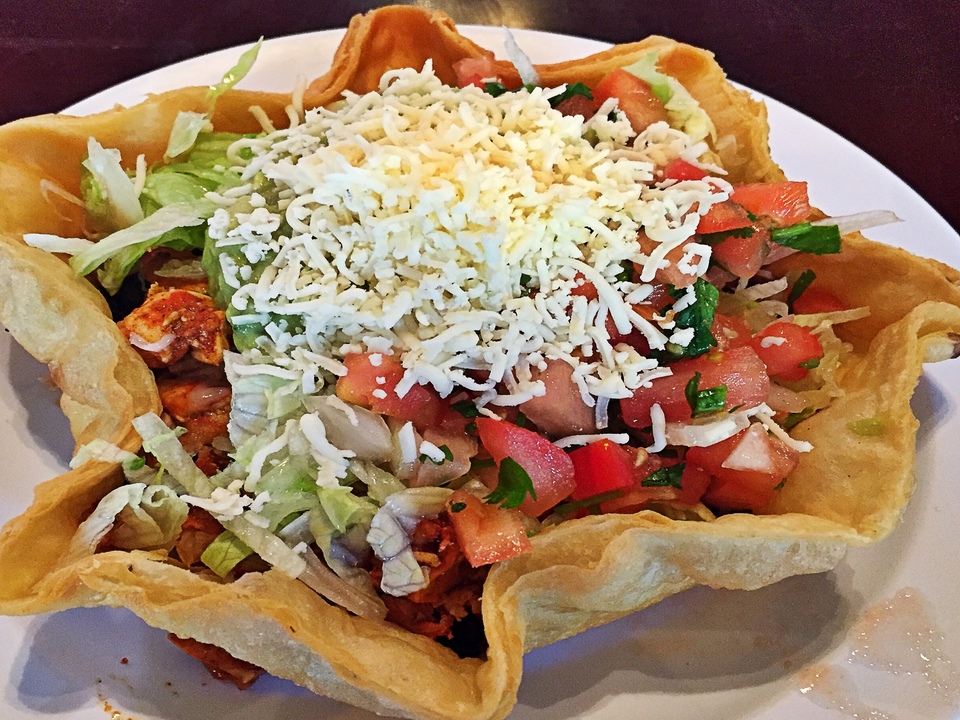 Street Taco (1607 Haight St.) serves up a variety of Mexico City-style street food for $10 or less, including tacos, nachos, burritos, quesadillas, and salads. Our recommendation is the "Street Bowl," a flour tostada loaded with your choice of meat, black beans, cheese, guacamole, shredded lettuce, and salsa for $9.50. It's filling, well-proportioned, and the shell that holds it all together has just the right amount of crunch. 
Fresh spring roll at DragonEats ($6-6.50)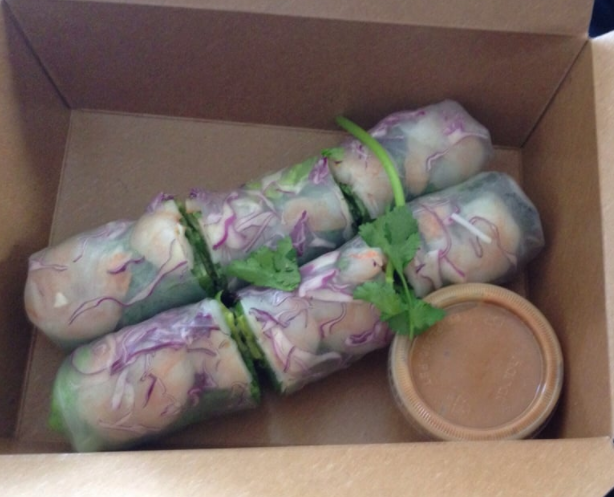 For Vietnamese goodness that's easy on the waistline and the wallet, head to DragonEats (1671 Haight St.), where the fresh spring rolls come stuffed with your choice of shrimp, teriyaki tofu, or chicken, as well as plenty of rice noodles, red lettuce, cilantro, and mint. There's a choice of peanut, soy, or fish sauce for dipping; we recommend the peanut sauce, which is so good you'll have to fight off the temptation to drink it directly out of the cup. There's free cucumber water, too.
'Gus's Special' sandwich at Gus's Community Market ($7.95)
Gus's Community Market (1530 Haight St.), still known to many in the neighborhood by its former moniker, Haight Street Market, is a neighborhood favorite for one-stop grocery shopping—and sandwiches. Create your own combo, or order up the Gus's special: house-roasted turkey, avocado, provolone cheese, lettuce, tomato, onion, pickle, pepperoncini, mayo, and mustard on your choice of bread.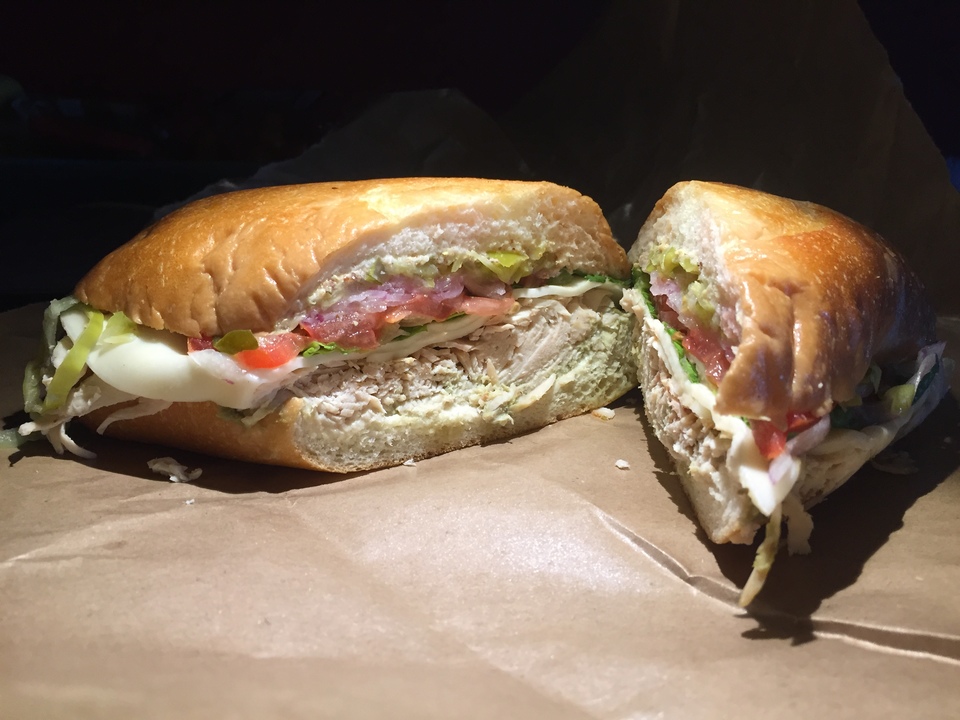 Gus' also offers sandwich cards, and after your eighth punch, your next one is free. As a bonus, Tuesdays are double-punch days.
Tuesday burger at Rosamunde ($7)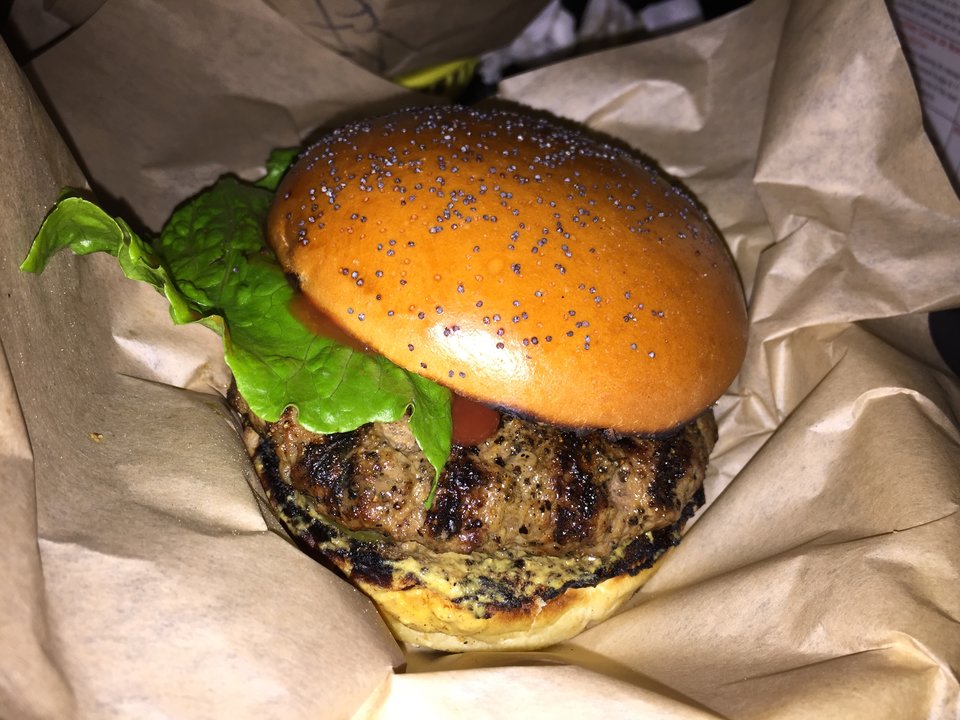 As its name implies, Rosamunde Sausage Grill (545 Haight St.) is best known for its fresh sausages, grilled to order and served on a Kaiser roll. But the Haight Street location has an exclusive special offering on Tuesdays: a juicy, beefy grilled cheeseburger that costs only $7. It comes with cheddar cheese, lettuce, tomatoes, grilled onions, pickles, mustard, and ketchup. Take it next door to Toronado, and pair it with your favorite beer.
Queso y frijoles pupusas at Emanuel Coffee ($3 each)
There's a whole lot to eat at for under $10 at Emanuel Coffee (488 Haight St.), which specializes in American fare at breakfast and Salvadoran food at lunch. Try their hearty queso y frijoles (bean and cheese) pupusas, served with cabbage slaw and red sauce for just $3 apiece. There's a two-pupusa minimum order, but you can spring for a third and still not exceed the $10 mark. 
Buffalo mac and cheese at The Lodge on Haight ($7.50)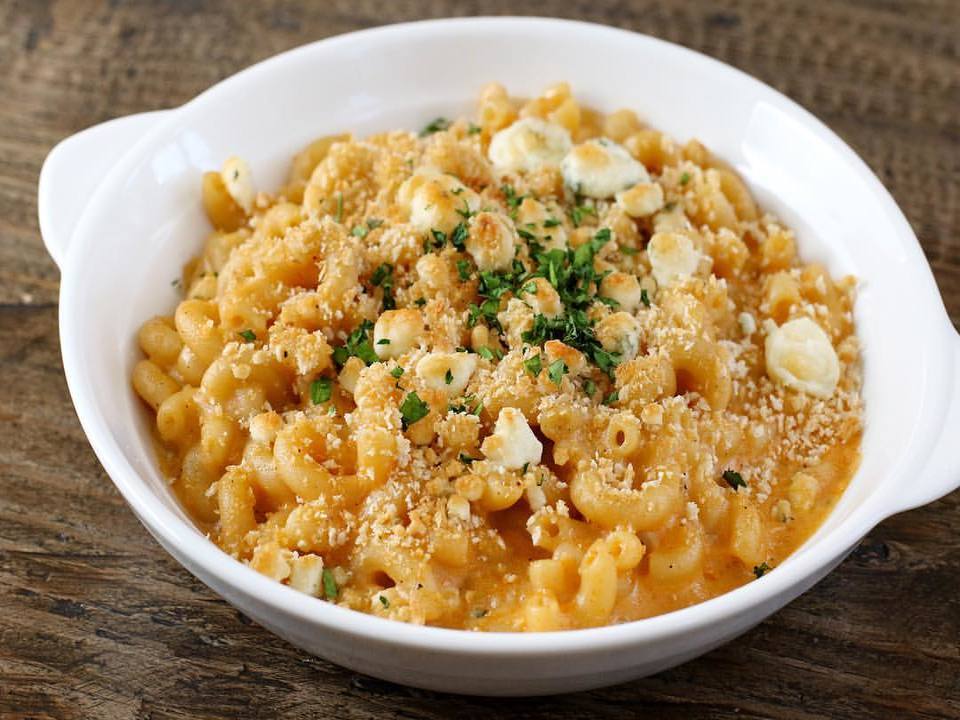 In need of some comfort food? Head "casual American eatery" The Lodge (400 Haight St.), where you can enjoy some poutine, truffle cheese fries, and our favorite pick: the buffalo mac 'n cheese, elbow macaroni in a spicy bleu cheese béchamel sauce. It's ideal for post-holiday hangovers and rainy-day doldrums. 
Cornmeal buttermilk pancakes at Kate's Kitchen ($8.50)
Kate's Kitchen (471 Haight St.), known for its breakfast and lunch fare, serves up some of the best pancakes in the city, with add-ons like blueberries, bananas, and walnuts. Our suggestion is the cornmeal buttermilk pancakes with fresh strawberry, banana, and lemon curd, which run $8.50 for a stack of two. After loading up on just the right blend of carbs and antioxidants, you'll feel fueled up and ready for your day.
House granola at Black Sands ($7)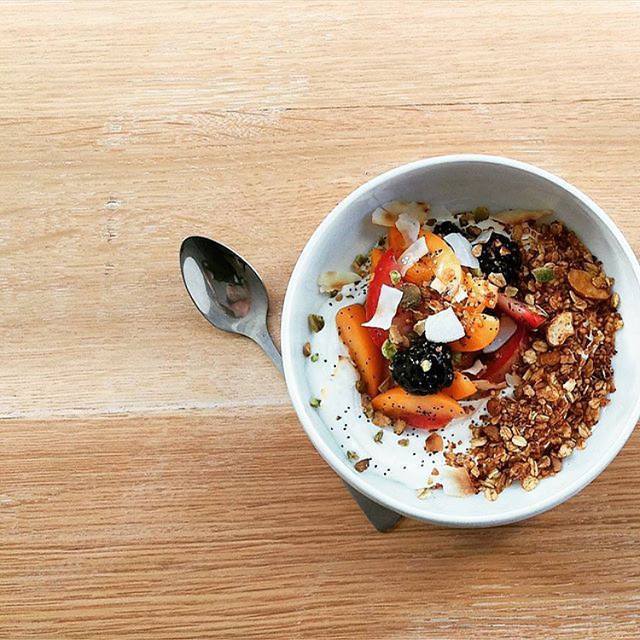 Healthy eaters seeking a tasty breakfast option should head to Black Sands (701 Haight St.) for its house granola, made with toasted coconut, dried cherries, honey, poppy seeds, and lots of nuts. Served with Greek yogurt and seasonal fruit, it's sweet but not too sweet, thanks to a dash of sea salt. It's available for breakfast, brunch, or lunch, until 2pm. 
Angry Korean wings at Wing Wings ($6)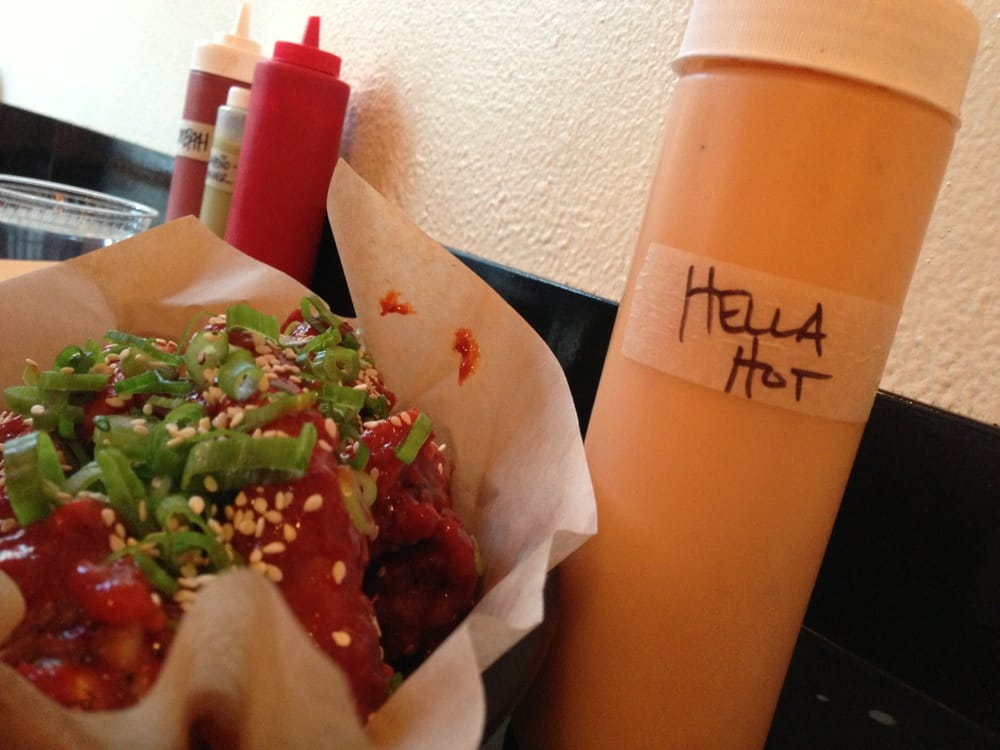 Wing Wings (422 Haight St.) is a neighborhood staple for, you guessed it, wings. They use free-range chicken, and an order of five wings doused in a variety of sauces runs $6. Options include honey-mustard, BBQ, herb, and Buffalo, but our favorite is the sweet-and-spicy "Angry Korean," made with Korean chile paste. If you feel like a splurge, a two-piece fried chicken box, complete with a side like potato salad or cole slaw and a biscuit, runs just $9. 
Previously: