Last December, we reported that the old Church Street Blockbuster Video location, which has long stood empty, would be turning into a crossfit gym. The gym originally had a March 2015 opening in mind, but with no signs of construction thus far, some have wondered whether the project had been abandoned.
Not so, said Ryan Schaper, operations manager for Flagship CrossFit. "There have been significant delays, but things look like they will be making progress soon," he told us. "We've been hung up in the permit process for improvements to the building."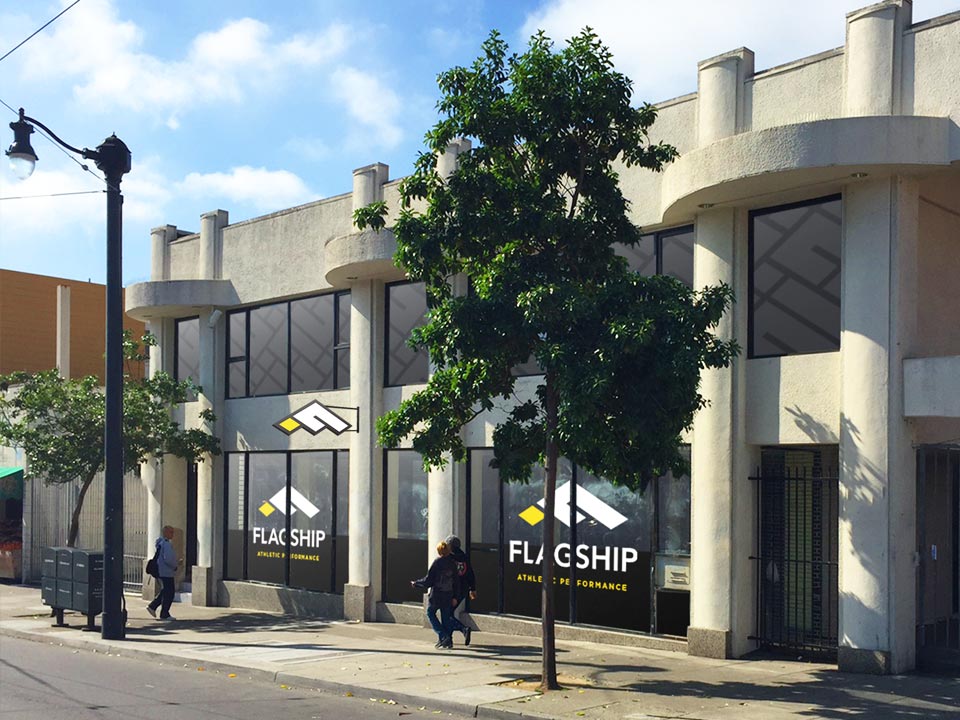 Rendering of exterior window designs and signage.
Planned changes include the addition of showers and bathrooms, as well as some cosmetic work to the exterior, including a new paint job. "Our architects submitted plans a while ago, but the complicated building codes have made the process slow," Schaper said. "It's always interesting in the city, because our Montgomery location was approved and opened much more smoothly."
The gym is awaiting final approval to begin work on the proposed changes. "We anticipate that we'll get approval soon," Schaper told us. "Once that happens, the estimate is two months of work, but that can vary depending on a number of factors."

As for the parking lot behind the building, Schaper tells us that it will remain a monthly-fee lot. "We leased only the building," he said.
 Once changes are complete, Schaper anticipates a quick opening, including an opening day celebration. "The delay caused us to cancel planned opening events, but we'll organize something once we have a more firm opening date," he said.
Flagship CrossFit has multiple coaches who focus on workouts ranging from Olympic weightlifting, functional cardio, and an all-around "Performance" program. While membership options range from $225-300 for unlimited classes per month, there is also a free introductory class. The company's existing location is at 250 Montgomery St.
We'll keep you updated on further developments. In the meantime, you can learn more about Flagship on their website.