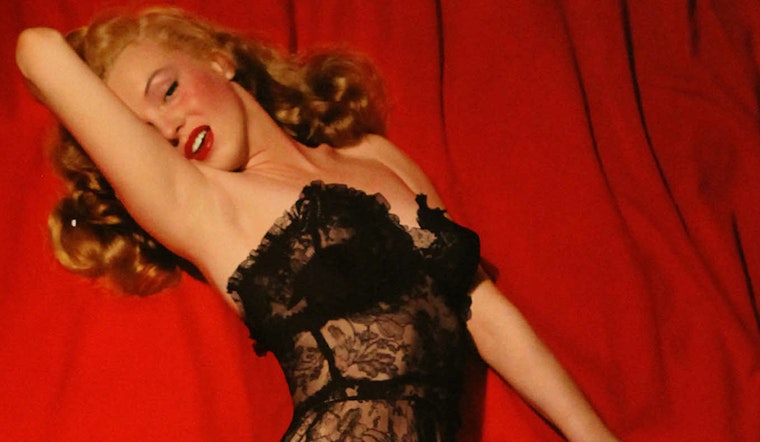 Published on July 28, 2015
A touring exhibit of rare photos of cinema icon Marilyn Monroe is coming to the Sarah Stocking Antique Posters Gallery (368 Jackson St.) for a brief display next week. The event will run from Wednesday, August 5th through Saturday, August 8th. 
The aptly named Limited Runs, which sells photography, original and vintage posters, and print art both online and in brief touring shows, is showcasing the Marilyn Monroe: Red Velvet Collection. The collection consists of 27 photos and 21 color separations that were used to print the famous nude calendar for which Monroe posed in 1949, before she became a celebrity. A photo from the shoot also graced the inaugural issue of Playboy magazine. The show is also making stops in Chicago, Las Vegas, Los Angeles and New York.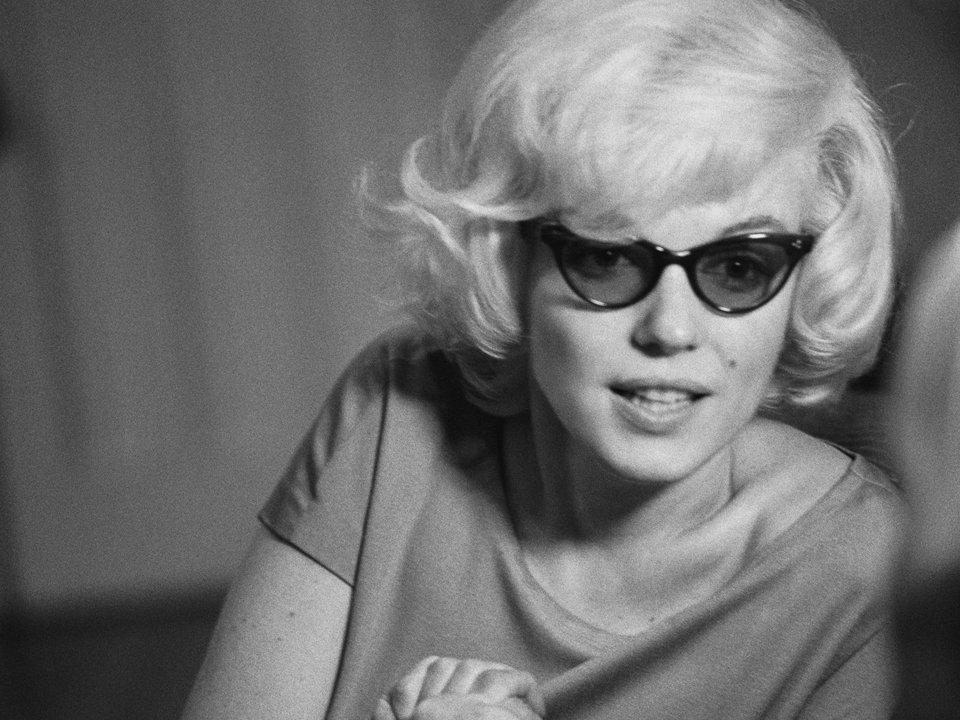 Photo: Len Steckler/Courtesy of Limited Runs
Photos of Monroe have been particularly popular in San Francisco, said Pierre Vudrag, president and founder of Limited Runs. A previous tour of her images ran at the Sarah Stocking Gallery in 2014, and "we had so many people come down and so many fans that we were overwhelmed," Vudrag said. "Of all the cities we toured, [including Houston, Los Angeles, New York and Palm Springs], it was the best response. People loved Marilyn and were genuinely interested in the photos and the stories behind the photos."
The photos coming this time are different from the last exhibit, Vudrag said, because of the color separations on the historic calendar photos. There are also some other pictures taken around the same time the calendar was released; some have never before been seen, and some are candid shots in which Monroe winks at the photographer. The exhibit also includes photos shot during the making of Monroe's 1953 film Gentlemen Prefer Blondes. It will include a digital timeline for context.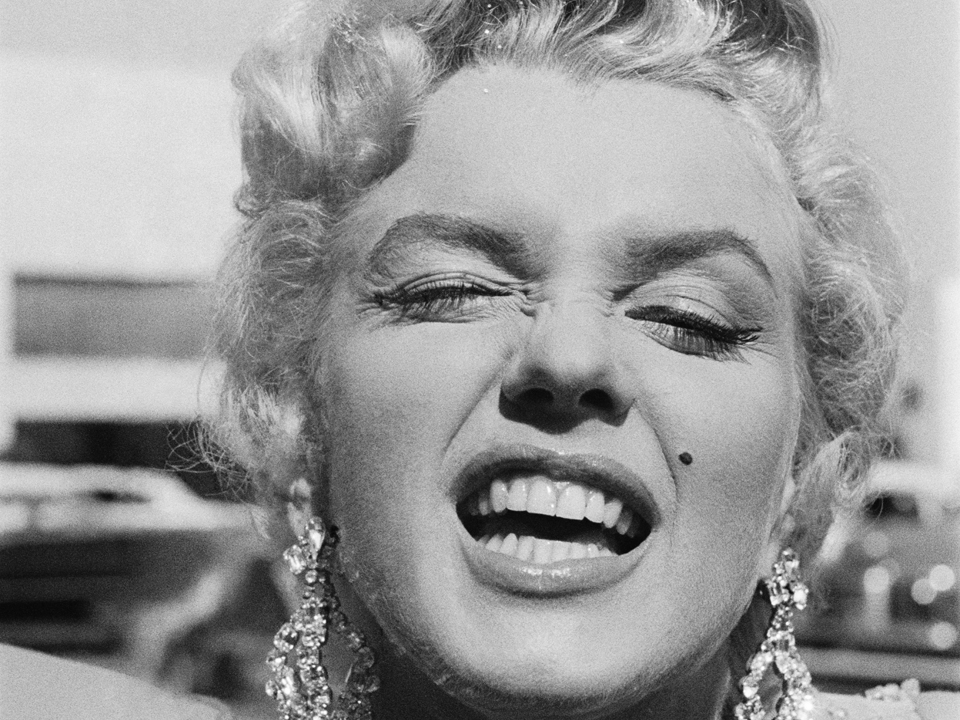 Photo: Gene Lester/Courtesy of Limited Runs
Monroe's nude photos have an interesting backstory. She "posed nude for this photographer named Tom Kelley, who was a pin-up photographer," Vudrag said. "She needed money, so she agreed to pose for him on two conditions: One, he pay her $50; and two, his wife be present." Kelley sold the pictures for $500 to a calendar company, which re-released it in 1953 when Monroe's star began to rise, causing a scandal.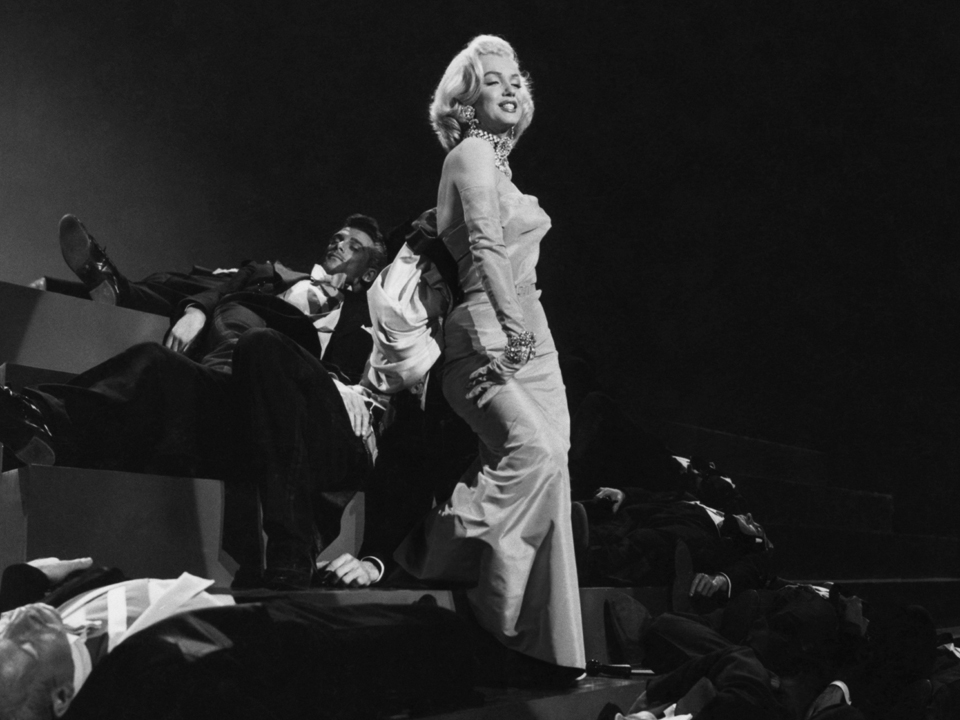 Photo: Unidentified/Courtesy of Limited Runs
Though it may seem quaint in today's world of semi-clothed magazine covers and celebrity sex tapes, Monroe's nude shoot was shocking for her day—no other major actress had ever posed nude, Vudrag said. "The studio was upset, because they thought it would end her career," he added, and executives urged her to lie and say it wasn't her.
Instead, Monroe was honest with the press. "She said, 'I needed the money; what was I supposed to do?'" Vudrag said. "It was harmless; it was tasteful. The writer wrote a very sympathetic story. Almost immediately, everyone forgave her, and it literally made her a bigger star."
Incidentally, Sarah Stocking has sold her gallery and will close on Saturday, August 15th; a moving sale will be held August 1st-15th, with 10–50 percent off everything in the store (not including the Limited Runs photos). Hours for the Monroe exhibit will be 6–9pm on August 5th and 10am–6pm from August 6th-8th.