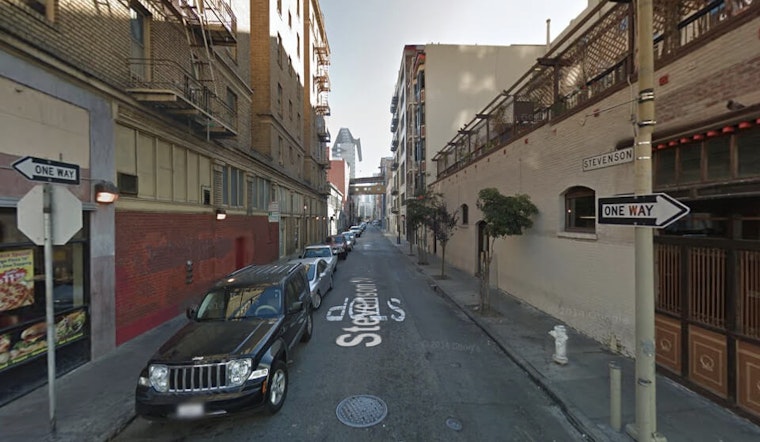 Published on July 01, 2015
At 7:54pm last night, a 25-year-old woman driving a white, four-door sedan sped down Stevenson Street at Sixth Street — driving westbound on the eastbound alley — and struck a bicyclist that had just entered the roadway. The injured cyclist, a 40-year-old woman, suffered head trauma and possibly a broken leg, and was transferred to San Francisco General Hospital. The incident has been classified a felony hit-and-run, and no arrest has been made.
According to the Police Department's daily crime recap, the motorist may have been fleeing the scene of a minor bus collision. In a follow up email, Officer Albie Esparza added that the collision with a private bus occurred at Fifth and Stevenson Streets and no injuries were sustained.
We'll share additional details if and when they become available.