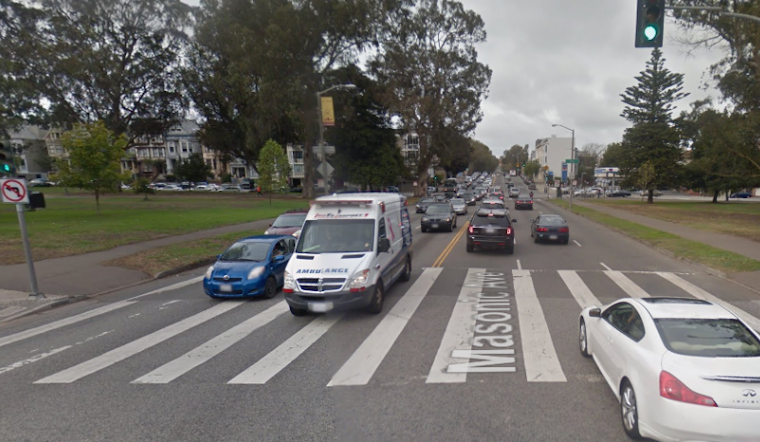 Published on July 09, 2015
Yesterday evening at around 7:15pm, two pedestrians were struck by a car at the intersection of Oak and Masonic. According to the SFPD, the pedestrians were running across the street against a red light when they were struck by the vehicle, a silver Toyota Prius.
One victim, a 36-year-old man, was left in life-threatening condition with bleeding to the brain. The second victim, a 34-year-old man, suffered pain and abrasions, but was not critically injured.
It's the second such incident in just three months. Back in April, a jogger was struck by a car while running against the light at that same intersection. When we posted that story, many commenters noted that the busy intersection is poorly designed, with one going so far as to call it a "death trap," and another warning that you "avoid this intersection at all cost."
Though it's unclear from the initial police report where exactly the incident occurred, it's likely that the two men were crossing Masonic as they went from one side of the Panhandle to the other along the popular jogging route. We'll update this story with more information as we receive it.
Update, 3pm: SFPD spokesman Albie Esparza has confirmed that the vehicle was traveling southbound on Masonic at the time of the incident, and that the pedestrians were headed westbound along Oak.