This morning, the property managers of the Ferry Building Marketplace announced the lineup of five new merchants that will open there in mid-October. They'll occupy a brand-new set of kiosks on the building's exterior, under the arches at the north arcade. Most will be familiar to Ferry Building regulars, and there's a fun new addition: a small beer garden.
The project was designed to activate and brighten up an underused area of the historic building, while retaining its character and providing more opportunities to local businesses that want a presence at the high-profile Ferry Building.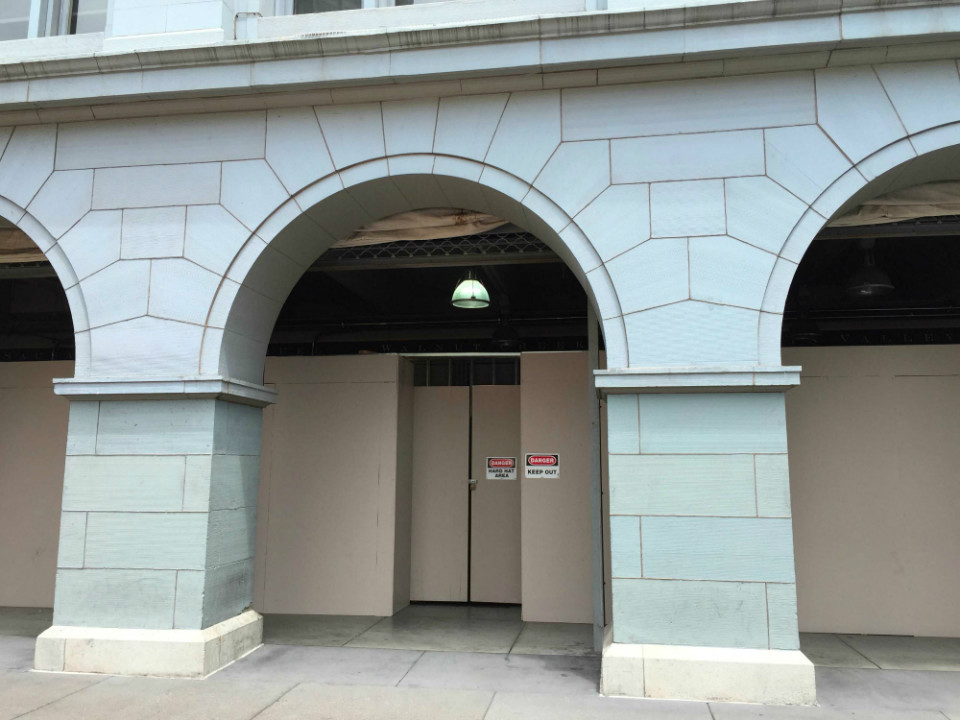 The five kiosk merchants are as follows: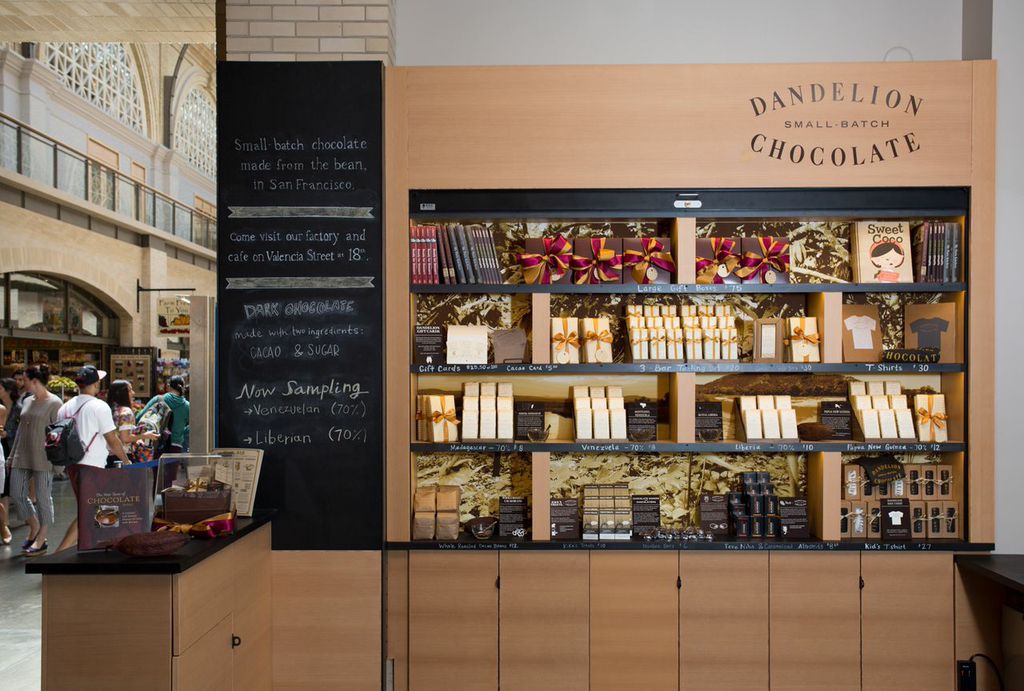 Dandelion Chocolate's current kiosk inside the Ferry Building. (Photo: Molly DeCoudreaux)
Each 400- to 500-square-foot shop will be freestanding, with an adjacent seating area in front. Together with seating, they total 4,000 square feet. The modular kiosks were designed by TEF Design, with Stockham Construction managing the buildout.
According to the press release, "The shops will mirror the Ferry Building's architectural elements established in the 2003 restoration, offering a timeless, yet relaxed atmosphere. The North Arcade will feature many established details from the Marketplace, including the blade signs and bronze steel, while integrating the unique style of the Ferry Building's rich history."