SoMa folks, grab your tote bags: Starting in September and running through December, The Yard at Mission Rock will host a monthly farmers market pop-up.
The Center for Urban Education about Sustainable Agriculture (CUESA)—known for the popular Ferry Plaza Farmers Markets—is organizing the markets there in partnership with the San Francisco Giants, which runs the Yard, and funding from Bank of America. The markets will be open from 10am–2pm on select Sundays: Sept. 27th, Oct. 25th, Nov. 22nd and Dec. 20th.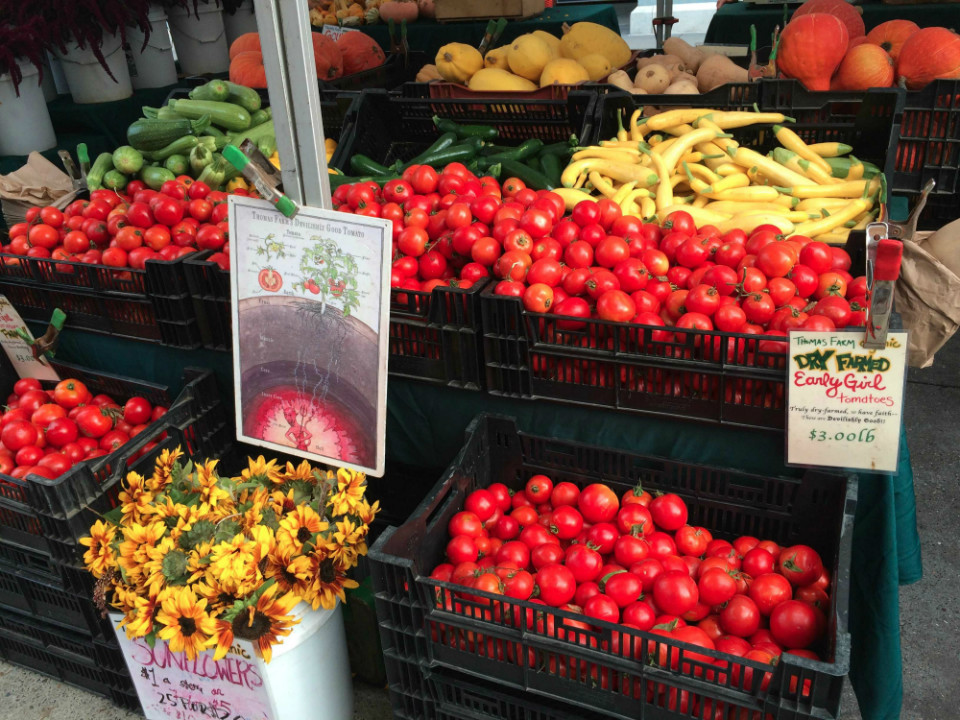 Photo: Geri Koeppel/Hoodline
"It's a trial to test it out and see what the response is," said Brie Mazurek, communications manager for CUESA. "There's a lot of new residents in that community and there's a need for a market, so we're hoping it will develop into a more permanent market there, which would be weekly."
Look for roughly 10–15 farmers and artisan food vendors along with around five hot food booths. CUESA is still solidifying the lineup, but we're told some will be familiar to market-goers and others will be new relationships for CUESA. "We want to help highlight and showcase some newer businesses, both farmers and food crafters, in the vicinity," Mazurek said. "That's exciting for us because we want to help provide a platform for new businesses like that."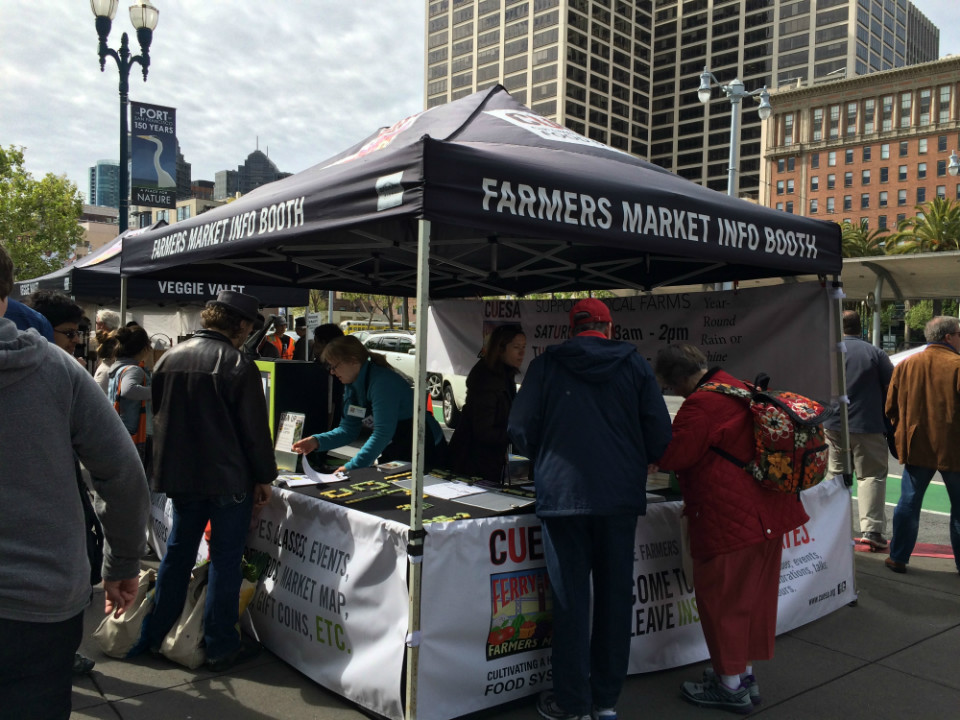 Photo: Geri Koeppel/Hoodline
Each of the markets this fall with have a theme, with different vendors, programming and activities. For example, Mazurek told us, an October "Harvest Festival" theme could include activities like apple cider pressing, while the November market could feature cooking demonstrations on preparing a farm-fresh Thanksgiving meal. "Each one's going to be a little bit different," she added. "Each one's going to be an event. It's an all-ages family experience where there's something for everybody."
The Yard at Mission Rock is a recycled shipping container village housing tenants such as an Anchor Brewing beer garden, Peet's Coffee and local maker pop-ups, along with events and cultural programs. Open daily all year long, it's become a gathering place not only for Giants fans before games, but for SoMa, South Beach and Mission Bay neighbors. (Hours vary by business and from day to day.)