After 29 years in the Lower Haight, Noc Noc has debuted a second location in North Beach, at 515 Broadway. The bar opened last night, a month later than its intended July 1st opening date, due to delays in getting permits, equipment, and artwork in place.
"Artwork is really important," said Noc Noc's owner, Sam Shirakhon. "We wanted people to open the doors and be, like, 'Sweet', instead of, 'This isn't Noc Noc.' But it's not Noc Noc on Haight. It's the new Noc Noc, which is cleaner and brighter."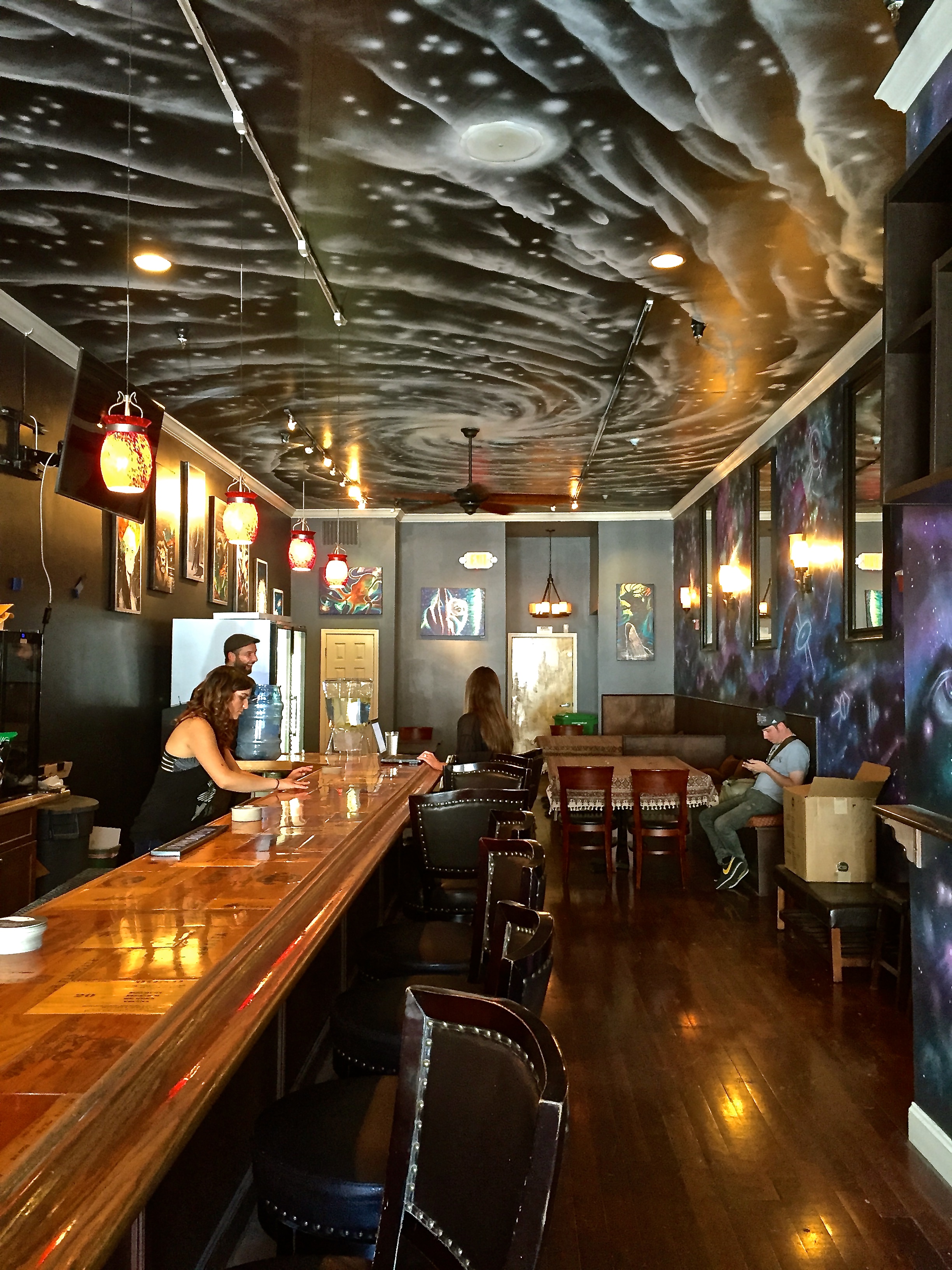 The new bar's murals, by SF-based artist Dela, are designed around space, the galaxy, and the cosmos, with a touch of hieroglyphics. "It's still a work in progress," Shirakhon said. "At some point, we'll have fiber-optic lights."
Like the original location, the new Noc Noc serves only beer, wine, and sake. The menu features two types of sake (one from Berkeley and one from Japan) and nine draft beers, mostly from Belgium and California. One of the featured beers is Tundra, a triple IPA from Berkeley's Fieldwork Brewing Company. For those who don't like beer, Noc Noc stocks "Not Your Father's Root Beer," an alcoholic root beer.

By the end of the month, the bar will also serve small snacks like hummus and pita, olives, cheese, and pretzels from The Salt Point Pretzel Company in the East Bay. Fondue will be offered on special occasions.
Hours for the new Noc Noc on Broadway are Sunday-Tuesday, 2-10pm; Wednesday-Thursday, 1pm-midnight; and Friday-Saturday, 12pm-midnight.