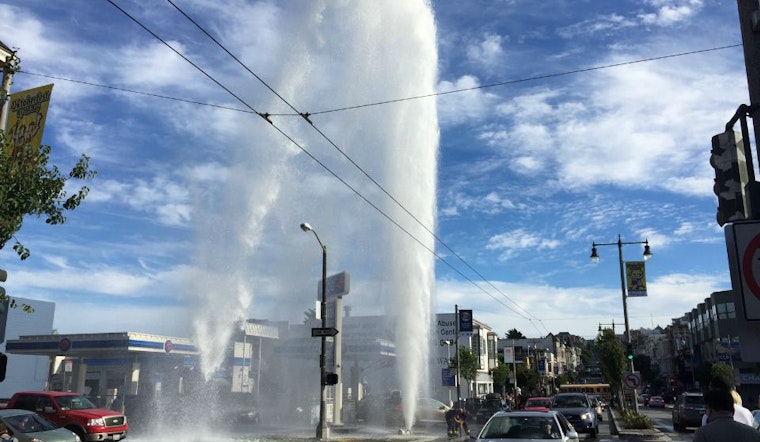 Published on September 24, 2015
Shortly after 4:40pm today, a car struck a hydrant on the southeast corner of Fell and Divisadero, sending a large spout of water high into the air.
A witness on the scene told us that a brown Toyota Venza was pulling out of the Arco gas station onto Divisadero, heading north. The vehicle hit the fire hydrant, knocked it over, and then drove over it. Once the car passed over the hydrant, a geyser of water shot into the air.
SFFD quickly arrived on the scene, and by 4:55pm had contained the situation by employing the shut off the hydrant's valve. The SFPUC plans to come to the scene this evening to replace the hydrant.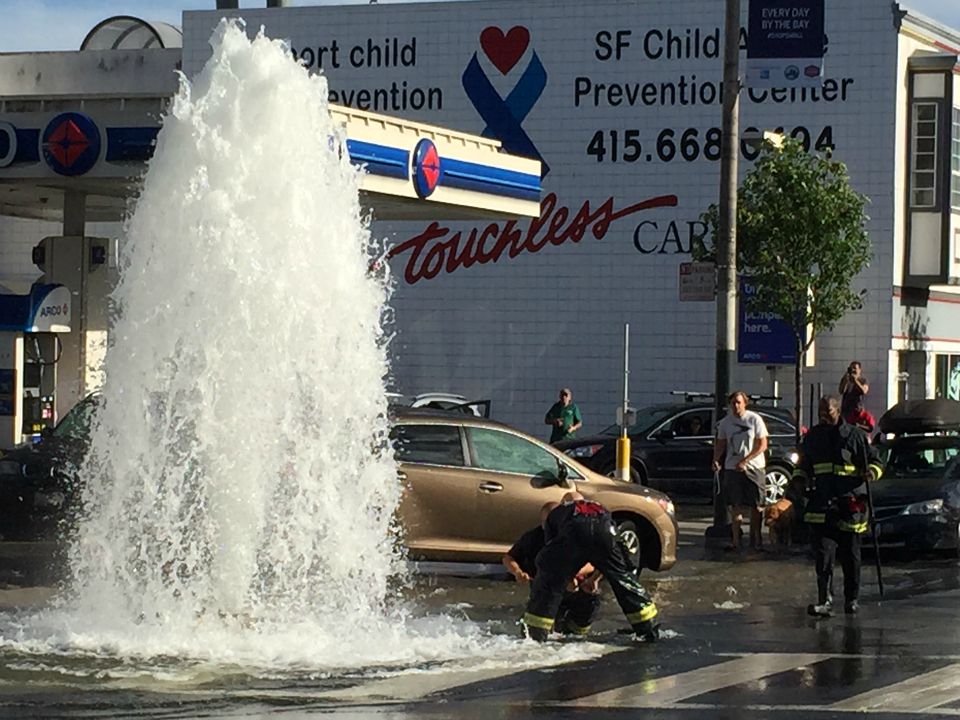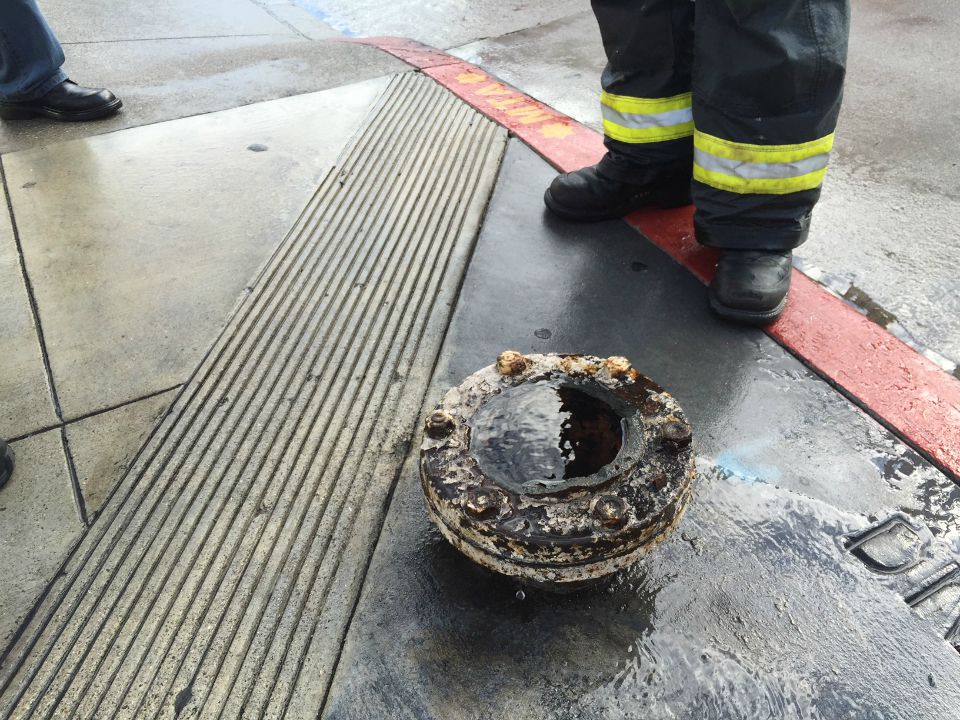 Thanks to tipsters Rosh E., Ryan B. and Moby D. for the heads-up.