By
Brian Ray
- Published on September 29, 2015.
Mobile shower and toilet organization Lava Mae, which has been providing hygiene services to those in need via a converted Muni bus since last year, is expanding its services to the Castro next month.
Last time we heard from Lava Mae, it was preparing a second bus to service more neighborhoods, including the Upper Haight and Civic Center. Now, Lava Mae will be joining Most Holy Redeemer Church's existing dinner/outreach service every Wednesday at 5:45pm, at 100 Diamond St. "I thought they would be a perfect fit," MHR Business Manager Michael Poma told us. "We had the space, and our guests had the need, so I reached out."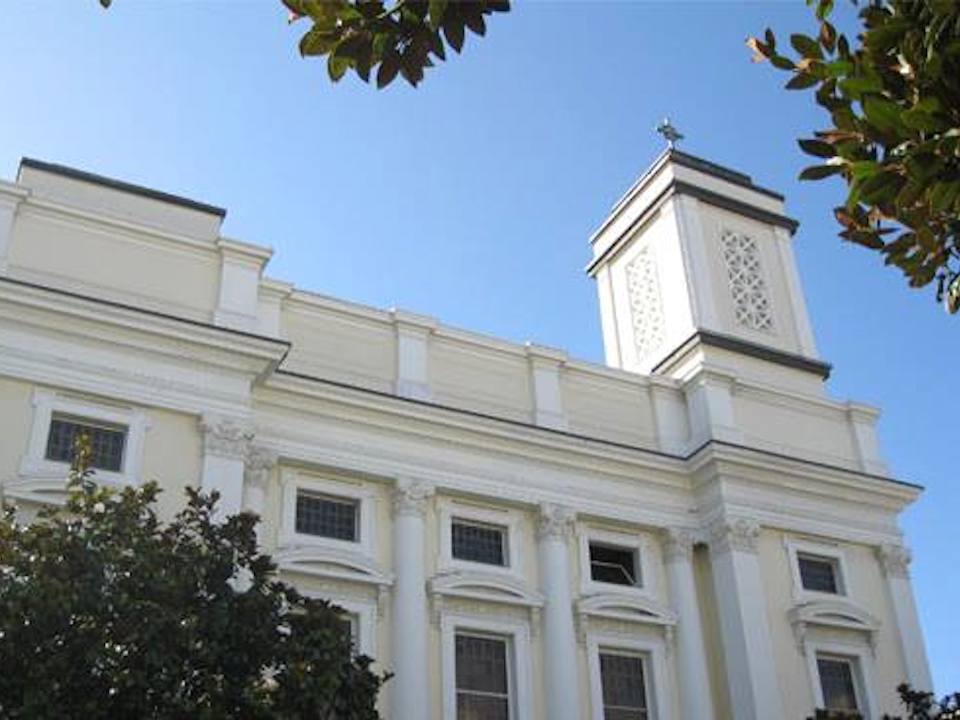 Most Holy Redeemer Church/Facebook
MHR's existing service has been going on for roughly 15 years. "We have a sit-down dinner in our hall with fresh food prepared on-site, rather than a 'chow line,'" Poma explained. "Volunteers wait on tables, serving four courses, water, and snacks to 112 people. We also prepare meal bags for those who are unable to get in due to capacity, as well as leftovers for everyone."
MHR uses a "regulars" list of around 200 people who attend often. This group gets priority entrance each week, and newcomers can wait on a standby list. "We track attendees and remove regulars who have stopped coming, or add newcomers who have come more often, so it's an ever-evolving process."
"The meal program has many volunteers, including some who have been helping for years," Poma said. "I, myself, began as a volunteer. We've had high school students, former attendees, and other residents help out, which has been wonderful."
Poma says that Wednesday's established service is an ideal space for Lava Mae. "We have semi-regular movies, haircuts, a podiatrist, and other outreach efforts. Our infrastructure is there."
While the partnership was originally planned to begin tomorrow, September 30th, "things have been pushed back to October 14th at the earliest," Poma said.
Lava Mae Global Community Engagement Director Leah Filler confirmed, telling us that work on the first, original bus is causing the delay. "While our first bus had good design, including two private rooms, each with a shower, toilet, sink, and a hair dryer, we need to match it to our second bus," she explains. "Small tweaks have been made to the design, including better materials, more storage, hygiene kits, and replacing the older water heater with two on-demand ones. All of this helps us save time with setting up each morning and running the stations."
Filler says that the Castro expansion is part of Lava Mae's ongoing growth. "We've been scaling our hours, doubling our staff, and increasing weekly stops," she tells us. "We're now building our front lines even further, partnering with other organizations to create a 'Pop-up Village' strategy, which is basically Off The Grid meets Project Homeless Connect. More services can be brought to the street, including therapy, a salon, and mental health."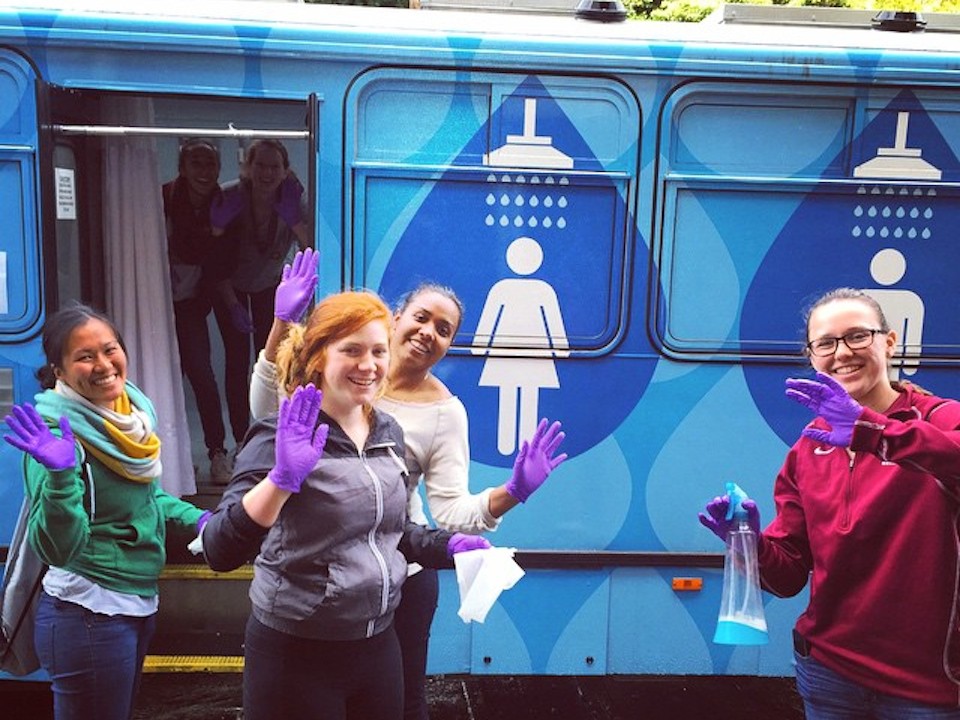 Lava Mae Volunteers/Facebook
As with MHR's volunteer base, Lava Mae's growth and operations rely heavily on help from community members. "We have 2-4 volunteers at each station, along with our staff. Our volunteers are rockstars."
"Looking to the future, we are doing a lot of user-centric research, and will be using this quarter to plan further expansions," Filler says.