Attention residents, businesses and commuters along Bryant Street between Eight and Ninth streets: the noisy construction won't wrap up for a few more months.
On behalf of San Francisco Public Works, contractor Shaw Pipeline is working on a $1.8 million project to replace existing water and sewer pipes, many of which are up to 80 years old. 
According to information from San Francisco Public Works' Office of Affairs, the work includes rehabilitating the existing sewer along this stretch, as well as replacing two manholes and a section of the sewer main line at the intersection of Bryant and Converse streets.
Residents should anticipate some continued noise throughout the day today as part of the excavation, as well as a relocation of the 47 and 27 bus lines at Bryant and Eighth streets this week. The temporary stop is located 150 feet back near the entrance of the shopping center at 555 Ninth St.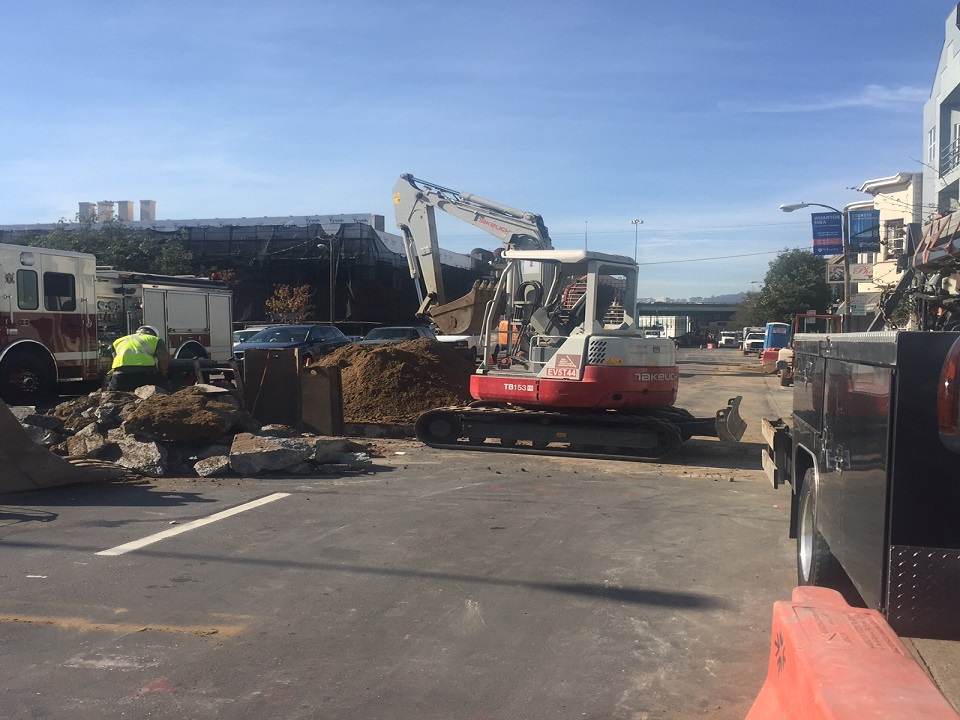 Current permitted construction hours are 8:30am-4pm Monday through Friday, and 7:30am-6pm on Saturdays. Metered and parking along both the eastbound and westbound lanes are active tow-away zones during these times.  
The anticipated completion date for this project is February 2016. Whether this goal will be met depends on Shaw Pipeline's ability to staff the crew, a representative from 311 said (as always, weather can also be a factor). Regardless, "this is something that is really needed," she said.