A car burst into flames on Sixth Street shortly before 5pm today. 
One witness said that the car, a Toyota Avalon hybrid, was driving down the street with the hood smoking. "The driver got out just in time before the hood burst into flames," she said. 
SFFD responded quickly, and doused the flaming engine after cutting the hood open with a circular saw.
Sixth Street is currently blocked southbound at Howard.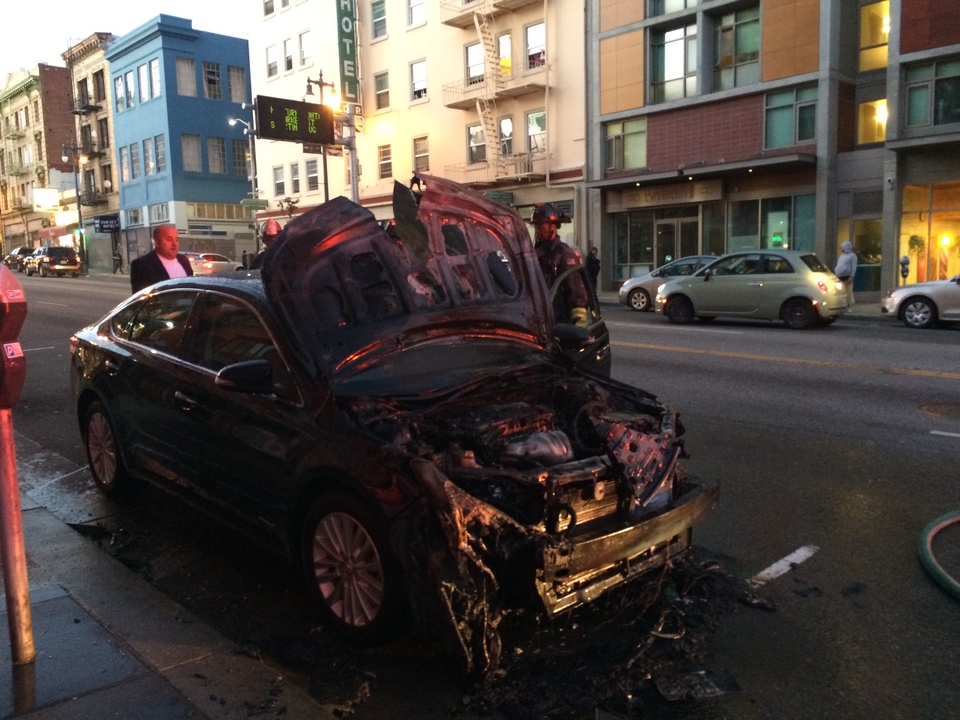 Update, 5:20pm: Sixth Street has reopened but southbound traffic is being diverted around the wreck.