NoodleMe, a grab-and-go Asian bowl lunch spot from the team behind Hayes Valley Italian restaurant Dobbs Ferry, is headed to the FiDi early next year.
The space used to house Japanese restaurant Kamakura, and although its address is listed as 333 Market St., the entrance is actually tucked away off of Beale Street. With only 750 square feet, it won't have seating; it's geared to the Monday–Friday takeaway lunch crowd. 
The concept started as a monthly pop-up inside Dobbs Ferry, co-owner Danny Sterling tells us. It also operated as one of the concessions at the Marina Green during the 2013 America's Cup.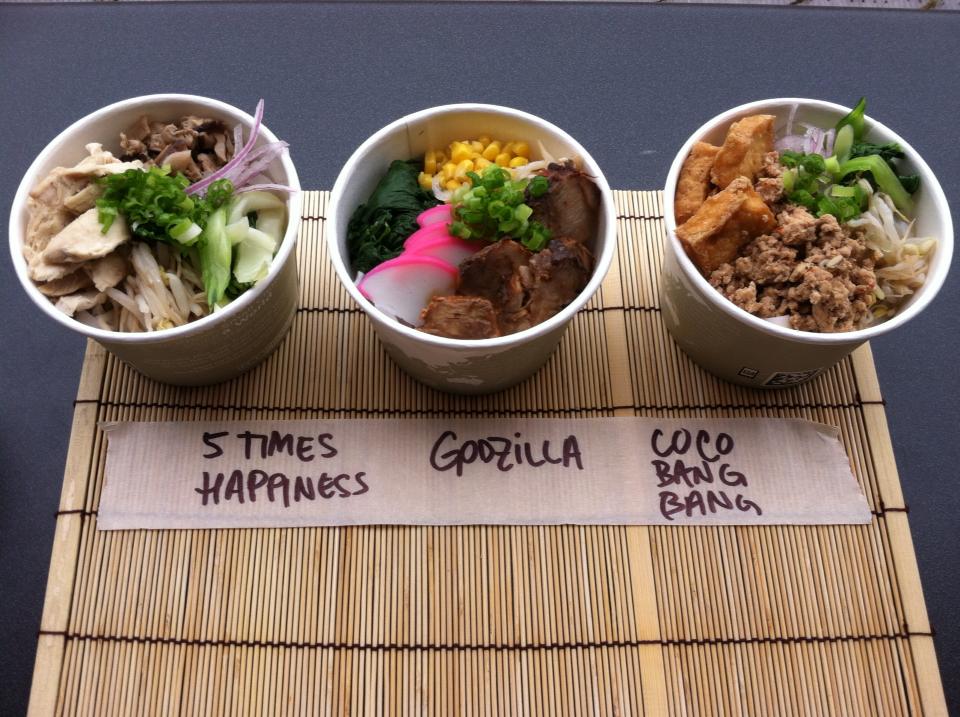 NoodleMe bowls at the America's Cup. (Photo: NoodleMe/Facebook)

Sterling says the concept is "Build your own ... you select your noodle, your toppings, proteins, and the final step is to select your broth." The restaurant will offer a couple of traditional broths as well as a mushroom one, and plan to always have a vegan option and a gluten-free option.
Photo: NoodleMe/Facebook
Partner/chef Mike Yakura will oversee the menu, and Dobbs Ferry's general manager, Dennis Ngai, will join as a co-owner in this venture as well. They're not inexperienced in Asian fare, either: "Mike and I both worked for a Japanese restaurant company before we opened Dobbs Ferry," Sterling says.
"We all eat a fair amount of noodles and were talking about the length of time in San Francisco that it takes to get noodles," Sterling said. "Not everyone has time to wait for them." He describes the food as "really approachable."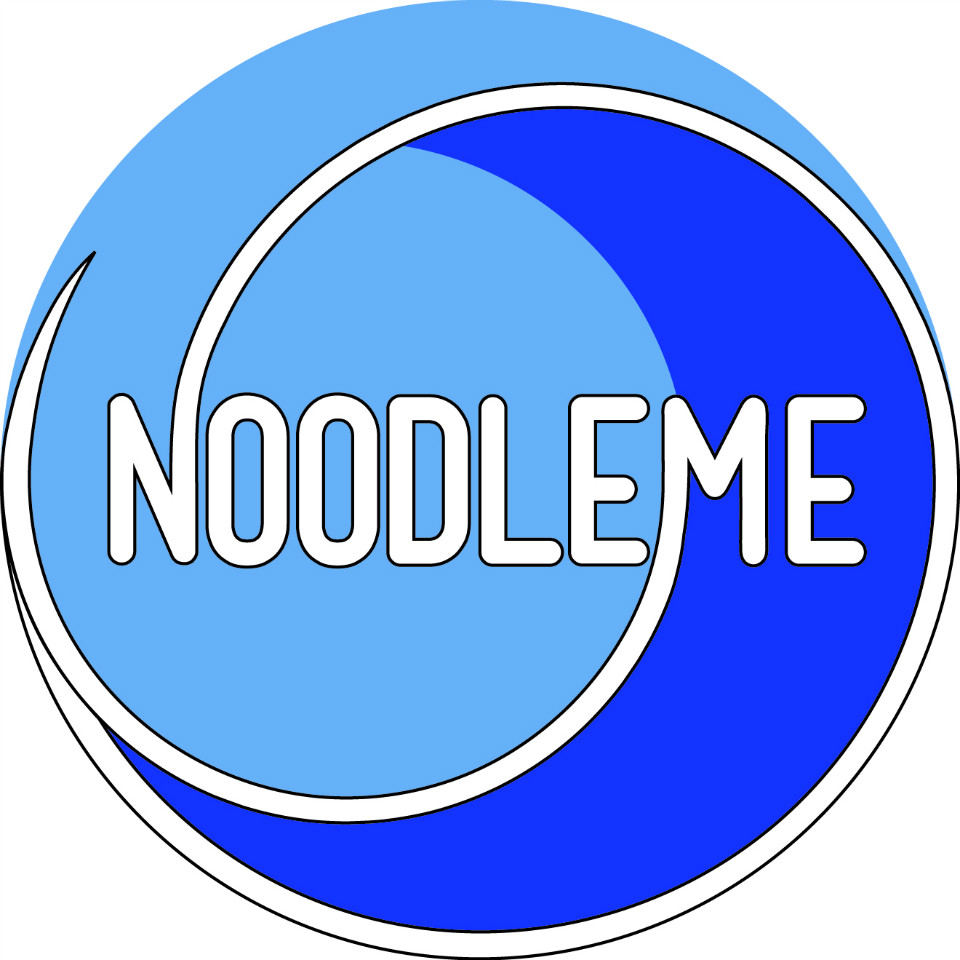 The new logo. (Image: Courtesy of NoodleMe)
Sterling says the team is still working through specifics, including pricing, but that prices will be reasonable. He also expects the menu to morph after opening based on customer feedback, perhaps to include rice and salad as a base instead of noodles. There's no liquor license; instead, look for organic sodas and iced teas. The best-case scenario is for NoodleMe to open by mid-January 2016, though it could be pushed to mid-February.