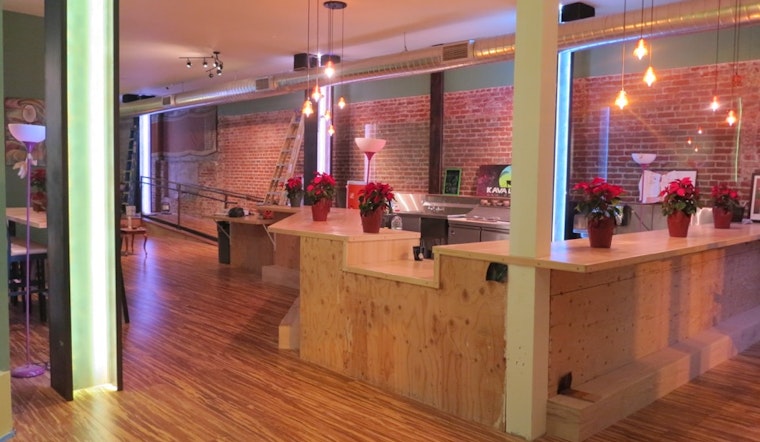 Published on December 22, 2015
After two years of planning and construction, it looks like the Kava Lounge at 901 Divisadero is finally close to opening its doors. With an opening date set for January 21st, owner Alva Caple is brimming with excitement to share with the public the 2,000-square-foot space he's spent countless hours building out.
The long buildout has had many readers and neighbors wondering about the project, so we set out to shed some light on what went down.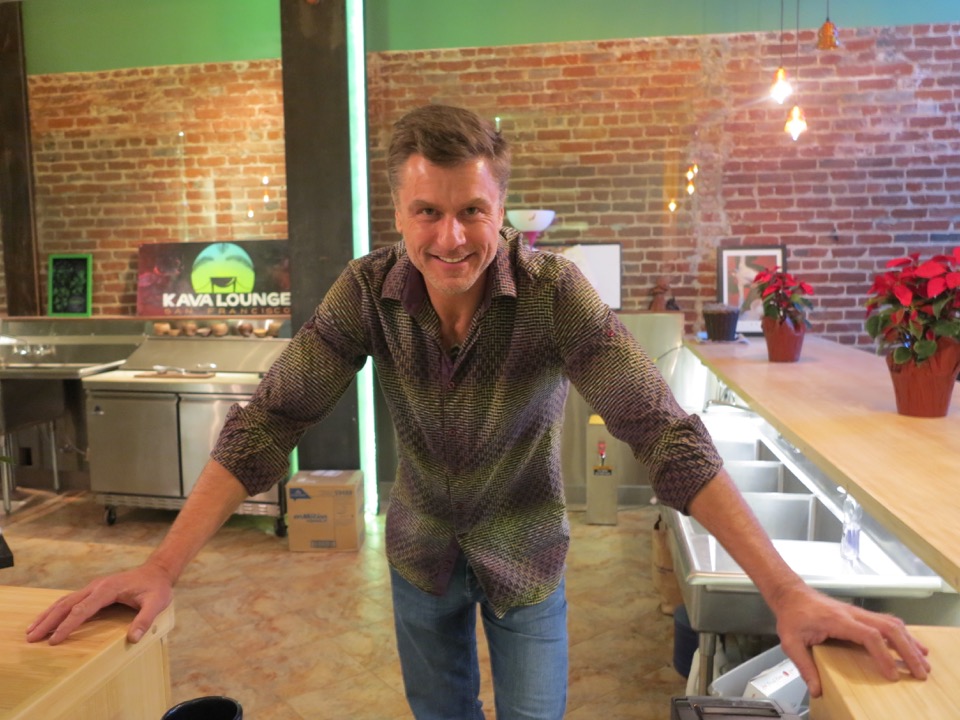 According to Caple, he went through three different architects before sticking with one he felt could complete the job. He completed three seismic retrofits throughout the construction process, and also had to do a great deal of updates to make it compliant with the fire code. "I built it out from a shell. All the plumbing, all the electrical ... which was actually more time-consuming than all the new construction," he told us.
"I did everything, and wanted to make sure it was done right. I even repainted the place to make sure it had the right vibe. I wanted everything to be light, welcoming, and spiritual," said Caple. "I'm not just doing this for the business. I'm doing this for San Francisco and the Western Addition. 
Caple took us on a tour of the space, and he's certainly been busy. Using almost entirely sustainable building materials, Caple built out a massive central bar and various lounges and nooks scattered throughout the space. The floor is bamboo, and meant look like Brazilian Tigerwood. He also installed his own adjustable LED lighting system that illuminates the exposed I-beams, and the entire place is also wired with an impressive sound system which he tells us is "crisp, clean, but not too loud."
As for offerings, Caple will serve, of course, the relaxing drink made from kava. However, he will also be making various "herbal cocktails and tonics," as well as kombucha drinks. "We'll have a drink that will get you feeling the love, a drink if you're feeling under the weather, a drink for energy, a drink to calm you," said Caple. He also plans to serve organic food, including some raw options.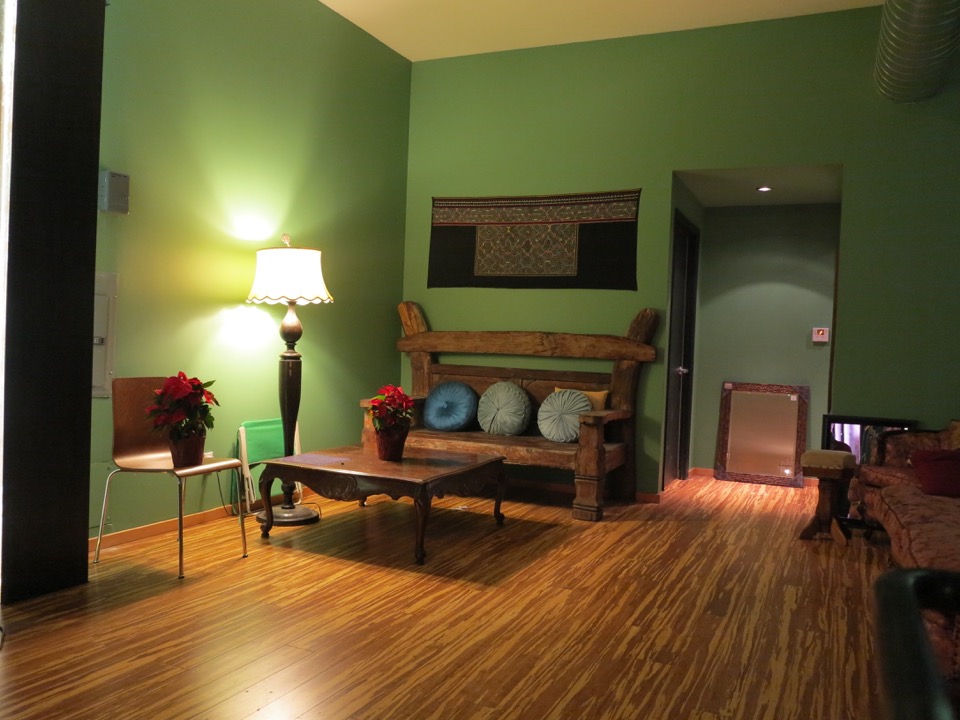 With building inspections coming next week, Caple is working around the clock to get the place shipshape. He's also setting up a GoFundMe campaign in order to assist with some of the final costs of the operation, offering lifetime memberships for anyone that donates $100 to his cause. Membership gets you a free cup of Kava once a month for life, and drink discounts anytime you show up. According to Caple, the site will be set up any day now, so follow the business' Facebook page for updates.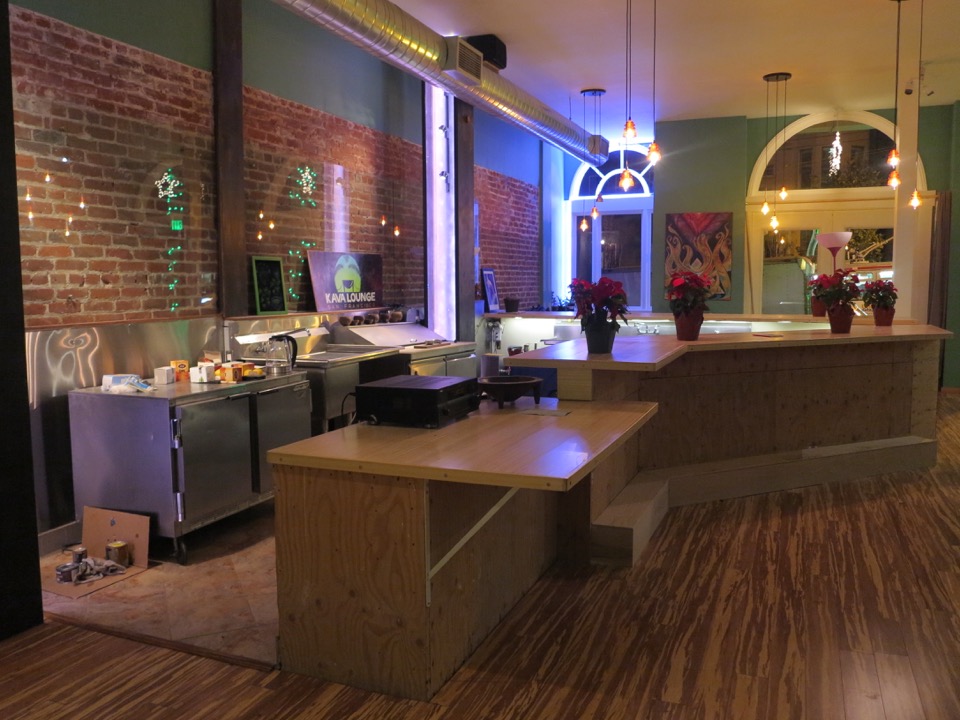 Caple says he's happy to become a new member of the Divisadero community, and has already enjoyed the area a great deal. "I absolutely freakin' love this neighborhood," he said. "I've lived in many cities across the U.S. and San Francisco is at the top of my list. People are just generally happy here, not to mention all the witty conversations you get to have with everyone that walks down the street."
We'll let you know when the Kava Lounge officially opens for business.