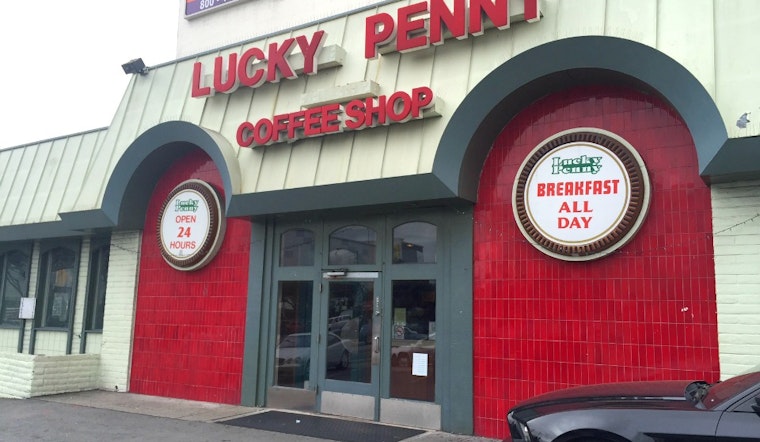 Published on December 21, 2015
The 24-hour diner at Geary & Masonic is set to close its doors this week, likely to be replaced by a new housing development. 
We first broke news of Lucky Penny's impending closure in May, when we uncovered planning documents proposing a seven-story mixed-use building in its place. Seven months later, patrons of Lucky Penny are saying their goodbyes to the cheap, large plates of food and worn vinyl booths. 
Lucky Penny has stood at the intersection of Geary and Masonic for decades. The diner used to be part of the Copper Penny Family Coffee Shop, which dated back to the 1960s. Since the 1970s early '90s it's been Lucky Penny, a classic greasy spoon with no frills, a no cell phone policy, and classic diner food.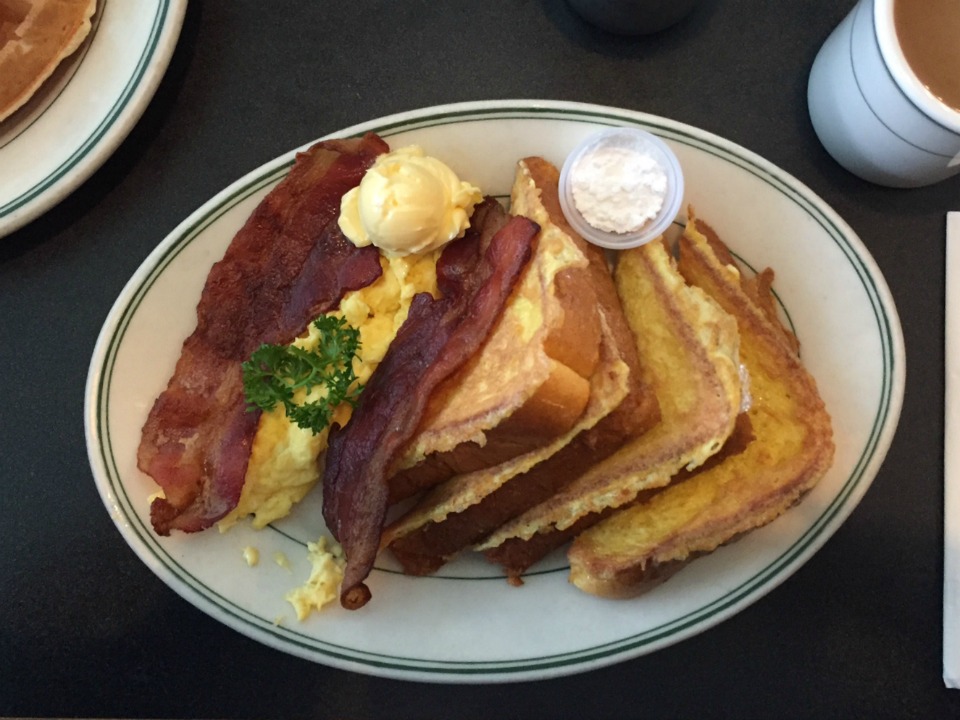 The french toast breakfast sandwich, with eggs and bacon. 
While online reviews for the old diner are undeniably mixed, hidden in between the complaints of roaches, disappointing food and questionable service are some tender homages from long-time customers. 
"My favorite memories here were having my first veal Parmigiana at the ripe age of ten," said Yelper Mike C, who's been eating at Lucky Penny since the 1970s. "Back then, eating western food was a treat, and this is a convenient stop after a Kaiser medical appointment or, in those days, shopping at the Sears across the street."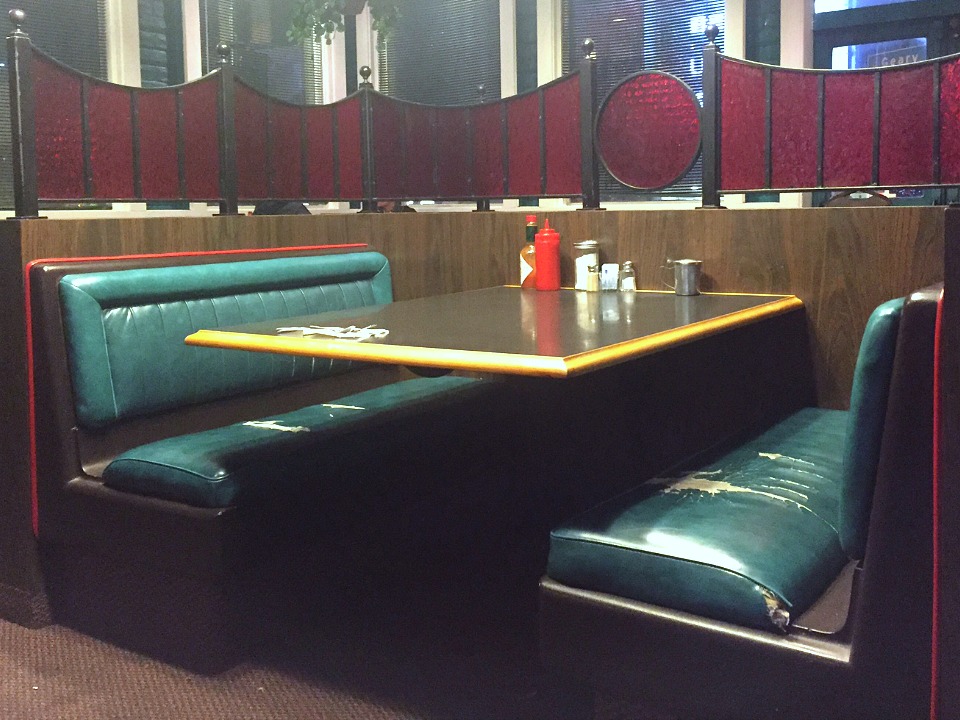 "My first apartment after college was within walking distance and I didn't have a car. Being on a tight budget, it was just the right place to meet a friend for coffee, do some writing over tea, or gorge on pancakes after a hard night of dancing," wrote Reverend M. "It had a unique personality of its own, it didn't demand anything, it provided you what you needed (especially between 2:30-5:30am), and you could make as much fun of it as you wanted and it didn't care." 

"It's a diner. An old diner. Old people eat here and people that like old diners eat here. It is not a dining experience like the French Laundry, it's a dining experience like the Lucky Penny," said Norma L.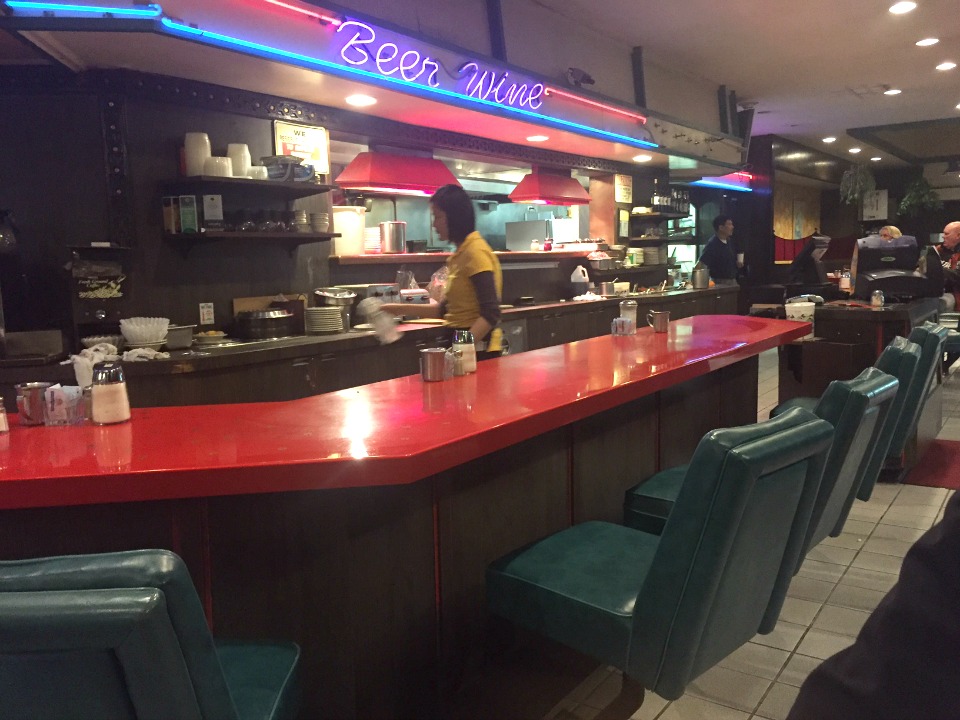 We've reached out to the architect and contractor about when the building could be razed and construction might begin on the new development, which is still wending its way through the planning process, and will update if we learn more. 
[Update, 12/11: we've gotten the first renderings of the new building and some more details. Take a look here.]
In its last few days, longtime fans of the restaurant are flooding to Lucky Penny. Last Friday at lunchtime, the parking lot was packed, tables were full, and a waitress confirmed to us that the old diner is closing this week, though the day has yet to be finalized.
"We'll stay open until Thursday, if we have enough food left," she said. So if you're craving breakfast at 9pm, meatloaf or a plate of spaghetti, we recommend you head over before Christmas Eve for one last hurrah.
If you have your own memories of the diner, please share them in the comments below.
Thanks to tipster D. Bos.