You may have noticed that Shoe Biz 1 & 2 have a new look this week, as both shops, at 1420 and 1553 Haight, briefly closed for renovation and reopened. But there's more to the story than a cosmetic upgrade: after more than 30 years on Haight Street, Shoe Biz owner Mehran Esmaeli is changing roles within the company. 
Esmaeli told us he is stepping back, but not entirely down. He'll still have a role in the shops, along with his wife Nooshin Ansarinia, but the couple's energies will shift to other projects. "Nooshin & I were tired and exhausted, and 35 years on Haight truly takes so much energy," he said of the change. 
The four Shoe Biz shops, which also include the Mission and Noe Valley locations, will become part of an online retailer called NiceKicks, which has merged with Shoe Biz. (It has a flagship store of its own, in Austin, Texas.) 
For the next five years, the newly merged companies will still have Esmaeli and Ansarinia at the helm. They hope to focus their talents on their house shoe brand, Sutro, which is designed in San Francisco and manufactured in Mexico.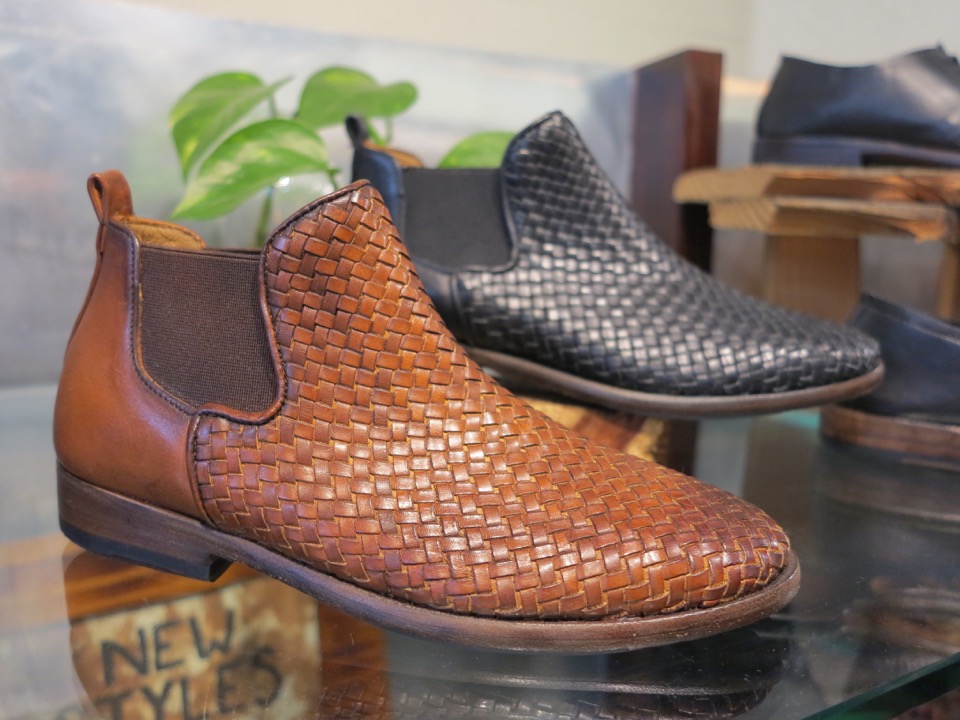 Photo: Stephen Jackson/Hoodline
The Haight stores' identities won't change much. They'll still carry the same brands (and Shoe Biz will still be the only store carrying the Sutro brand), which was Esmaeli's goal. "We were approached by so many large firms who wanted to purchase Shoe Biz, with the intention to change the name and to change the overall direction. Our only alternative was to merge or share Shoe Biz with an investors who would take over the day-to-day operations, while Nooshin & I focused on Sutro," Esmaeli said in an email. 
Stepping back from the daily operation of Shoe Biz also gives the couple time to pursue other non-shoe-related philanthropy goals. Under Esmaeli, Shoe Biz has raised money for victims of natural disasters in Japan, Haiti, and Tanzania, as well as for Compass Family Services here in San Francisco. 
"I am back to do what I love the most: investigate, rehabilitate, and repair earth dams and levees," Esmaeli said in an email. The new merger "will help Shoe Biz be stronger and more focused, and will make sure Haight Street is as unique and vibrant as we first experienced it, over 30 years ago."