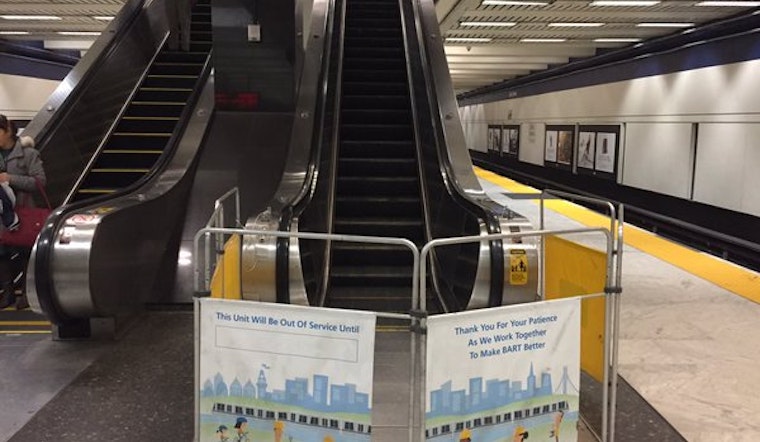 Published on January 03, 2016
A broken BART escalator is a sight with which San Franciscans are all too familiar, but the agency is trying to achieve transparency through a new "Escalator Status" module on its website, which is currently in beta testing mode.
The module shows which escalators are down, the severity of the damage, and when they're expected to be restored, though it lacks data on when each escalator shutdown initially occurred.
At least so far, San Francisco's BART stations appear to be disproportionately affected by escalator failures: of the 12 escalators currently out of service, 10 are located in San Francisco, and none are located in the East Bay. Civic Center, Powell, and 24th Street-Mission had the most escalators out of service, with two broken at each station.
BART announced in late 2014 that it was planning a 2016 revamp of two escalators at Powell and one at Civic Center, at a cost of $12 million.