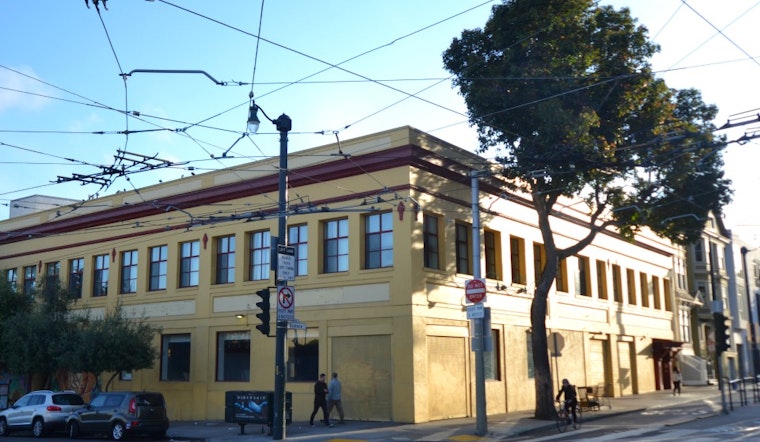 Published on January 27, 2016
About a week ago, we broke the news that Sharper Future, a rehabilitation center for sex offenders, would be taking over the former Out of the Closet space at 100 Church St. 
In the days since the news was published, readers and residents of the neighborhood have raised concerns and questions about the clients, potential crime, and the safety of children who live nearby. Last Friday, Supervisor Wiener called for Sharper Future to pause its move until the community outreach could occur. 
As part of that effort, we were invited to interview Dr. Tom Tobin and Dr. Mary-Perry Miller, psychologists and founders of Sharper Future. Also in attendance were clinician Dr. Kim Yano, who works for the center, and Michael Smithwick, Executive Director of Maitri, which owns the building.
We dug through comments on our last couple articles, and selected a few recurring questions and concerns that our readers raised. Here's what we learned.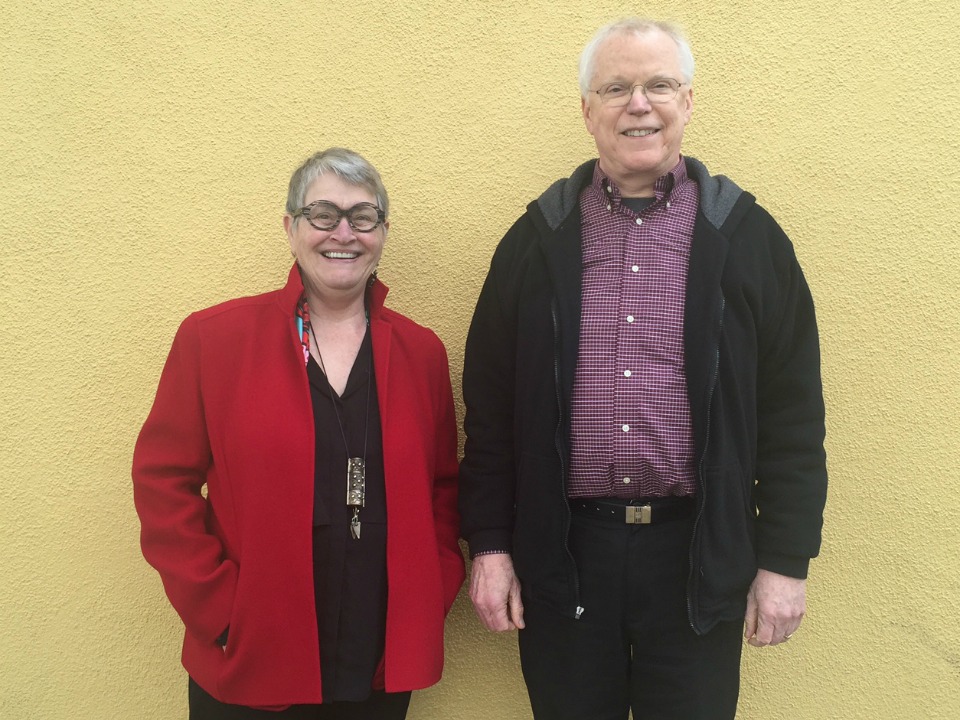 Dr. Mary-Perry Miller and Dr. Tom Tobin of Sharper Future
Who are the clients that Sharper Future serves, and how serious were their offenses? 
Dr. Tobin: "The one problem we see when dealing with sex offenders is the tendency of some people to create 'one size fits all' categories. The reality is that they're all so different—their motivations come from different places, they come from all socio-economic groups, different ages, and different victim choices. They're not alike at all.
"There's a very refined science now that determines how to evaluate risk levels. People have different propensities to reoffend depending on their risk levels. Those who are at really high risk to reoffend are sent to a sexually-violent predator program, so they're in a locked state facility in Coalinga. Only a few of them get out, and only after they've completed a very rigorous treatment in the hospital, and then they're tracked very carefully in the community. We don't work with that population.
"We work with people who are comparatively much lower risk than that group. New research shows that when you look at medium- and low-risk individuals, who we serve, the chance that they will reoffend in a three-year period is only one to two percent." 
Are the people that Sharper Future serves all prior San Francisco residents?
Dr. Miller: Yes. And/or homeless. 
What types of treatments do you focus on? 
Dr. Yano: "We use group therapy and individual therapy as complementary services. We increase services when people are under stress and have a higher need. 

"The most important piece for us, on the ground level doing the work, is about forming healthy relationships. Viewing the person more holistically, and being able to see all of this within a context to be able to better understand how to intervene in their life. 
"A lot of it is about setting rules, setting boundaries. Making sure that we establish what we want our internal community to be, and really being consistent about enforcing that so that when people are able to go into the greater community they understand how to hold boundaries. Each person goes through a specific curriculum, but we are able to cater it to the constellation of people who are there."
Dr. Miller: "A rule-setting example is that clients are not allowed to arrive more than 15 minutes before therapy, or stay longer than 15 minutes after. It's about setting rules and ensuring that people follow them, otherwise we call their parole officer." 
How long are people in this rehabilitation program?
Dr. Tobin: "Again, one size doesn't fit all. Some can work through the curriculum in a year based on their risk level, and only need to attend services once a month. But state parole starts at five years. 
"Our higher-level risk clients go to approximately two 90-minute group sessions per week, plus individual therapy. Lower-risk, the standard is one group per week. But again, this can change based on individual's needs and situation."
What outside systems are in place to help ensure these people don't reoffend?
Dr. Miller: "We work very closely with parole officers and the client to create a containment boundary, and we don't keep secrets from one another—everyone knows everything. No secrets.
"All state parolees, which make up the majority of our clients, wear ankle bracelet monitored by their officer. They can pinpoint exactly where they are at all times." 
Dr. Yano: "Federal parolees make up a small percentage of our clients. They're not required to wear ankle bracelets, but most of them are under a form of house arrest, where they have to get approval to go anywhere other than work or home." 
Dr. Tobin: "This group of people really is the most monitored in San Francisco." 
Do some of your clients have restrictions against being near playgrounds and schools?
Dr. Miller: "Yes, but very few. If their offense was of a nature where they committed it in a park with a child, then they're not going to be allowed to go to parks. And they're monitored closely—so if they're near a park their ankle bracelet gets buzzed."
Dr. Yano: "There was concern raised about the Muni stop near Duboce Park. Agents monitor that, and the trains turn over pretty quickly, so if people are there for longer than is reasonable to wait for a train, they will contact them immediately about it." 
What was the formal mandated process for moving this rehabilitation center into the neighborhood?
Michael Smithwick: "Sharper Future went through the City's formal planning process. They applied for a the Letter of Determination in October [to determine whether or not 100 Church was correctly zoned for medical services]. The approval arrived on December 27th, and was mailed to every neighborhood association in the vicinity, and to several nearby neighbors. There is no way Sharper Future could have done that kind of outreach before we knew that this was a permitted use by the City."
Dr. Mary-Perry Miller: "We requested a meeting with Scott Wiener back in October, before we applied for the Letter of Determination. We met with his aide Andres Power, which happened on November 6th—before we even had a lease."

Michael Smithwick: "We finally entered into a formal lease agreement on January 12th. As soon as it was signed, Sharper Future continued outreach to the community. That was when the backlash started, with people wondering why they weren't consulted. But that decision was made decades ago, when Planning decided that this building should be used for medical services. This wasn't a sneaky thing."
Dr. Miller: "We're in the midst of doing more outreach. We met with the Castro Land Use Committee. We're meeting with the Castro Merchant's Association, the Duboce Triangle Neighborhood Association, and we met with a small group of residents who live directly nearby." 
When will Sharper Future start services, after Supervisor Wiener's request for a pause?
Dr. Miller: "We have to provide continuous services. We would be out of compliance with our contracts, and we have to be in operation. I have been working really hard to delay our move, which is an enormous thing to do. All my staff are in boxes, and we're seeing clients with boxes everywhere. 
"We've had to notify the Feds to let them know about the delay, and why it's happening. The mover has agreed to postpone the move, and I convinced our current landlord to extend our current lease through to February 9th, after the DTNA meeting. This is a really big deal." 
Michael Smithwick: "In the meantime we're planning on installing much brighter LED lighting around the perimeter of the building. We're also installing security cameras on the perimeter of the building, which will be monitored both by Maitri's desk (which is manned 24 hours a day, 365 days a year) as well as Sharper Future at their front desk when they're open for business hours. The sidewalks will be steam-cleaned and the building will go through some cosmetic repairs." 
When will the clinic be open? 
Dr. Yano: "Once we open, we'll be open three days a week, from 9:30am to 7pm." 
Dr. Mary-Perry Miller, Dr. Tom Tobin and Maitri Executive Director Michael Smithwick will all be in attendance to answer more questions at the upcoming Duboce Triangle Neighborhood Association (DTNA) on February 8th. The meeting will be held in the Gazebo Room at CPMC Davies Campus at Castro and Duboce from 7-9:30pm.