A peaceful protest is working its way down Market Street today, part of nationwide demonstrations organized by Chinese-American communities in response to the conviction of NYPD officer Peter Liang.
Liang was convicted last week "for killing an unarmed man who was hit by a ricocheting bullet fired from the officer's gun in the stairwell of a Brooklyn housing project," the New York Times reports.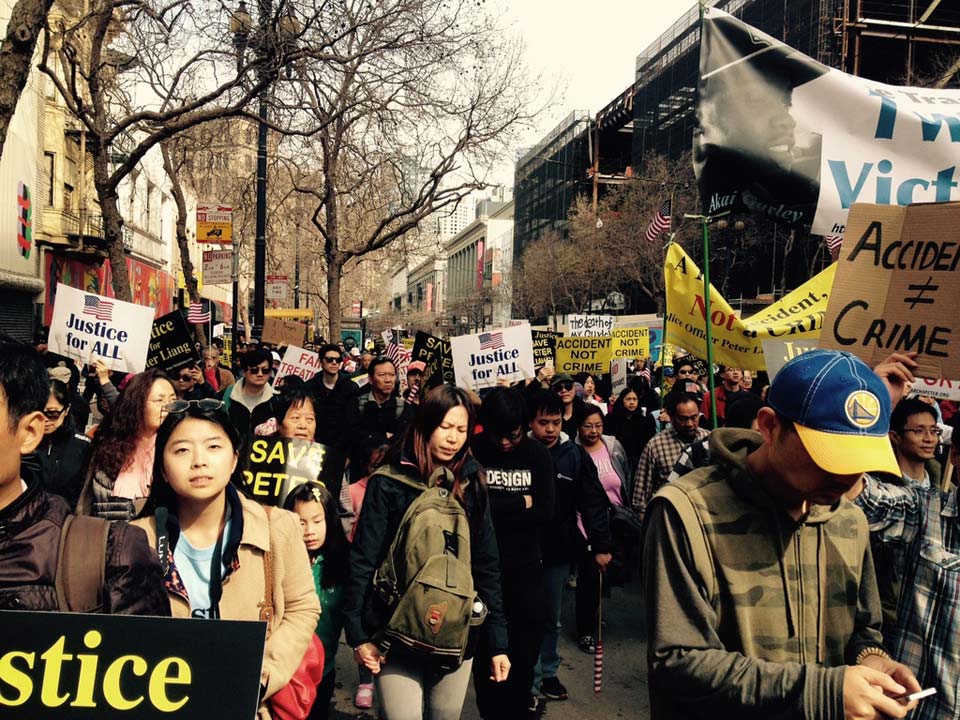 Photo: Nathan Falstreau / Hoodline
Today's crowd includes a diverse mix of participants, ranging from parents pushing babies in strollers to older couples holding hands. Some could be seen holding signs with slogans such as "Justice for All," and "Justice For Peter Liang." Police tell us the crowd size is estimated at a minimum of 5,000 people — much more than they had expected.
SFPD is monitoring the parade with foot patrol on both sides of Market Street. All westbound Muni buses are delayed, and pedestrians are blocked from crossing Market until the march passes.