Unless you were a hardcore heavy metal music fan, it wasn't likely that you would make a trip to Pier 96 at Cargo Way in Hunters Point for fun in the early 2000's.
The location used to be home to a music venue called Pound SF, which drew hundreds of music lovers from all over the Bay Area. In 2007, after many failed  attempts to renew its lease with the San Francisco Port Authority, Pound SF had no choice but to close and relocate to Oakland.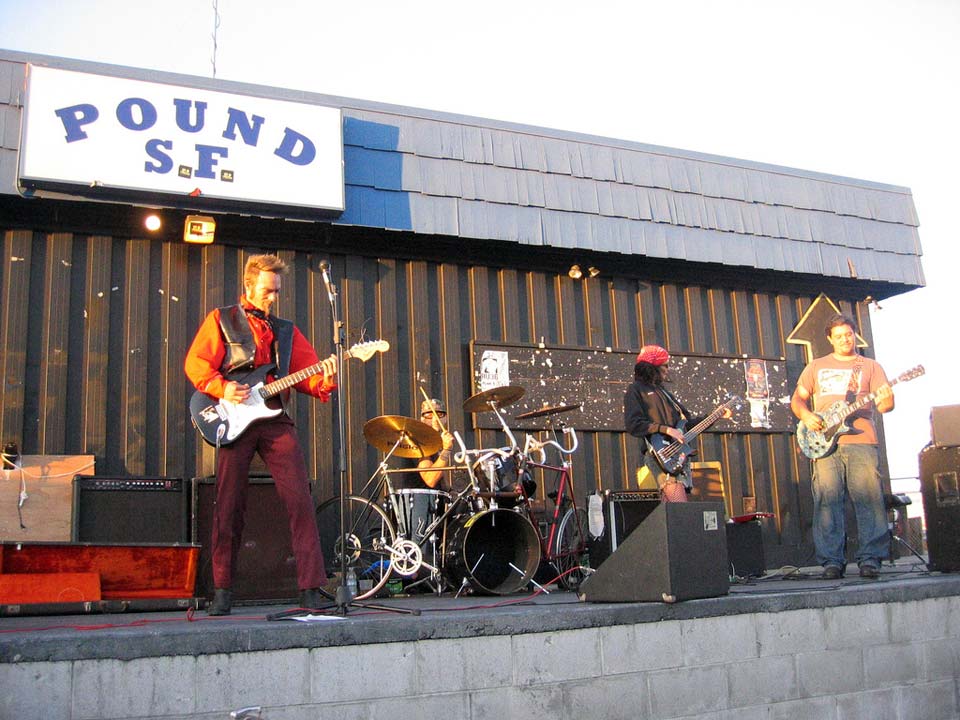 The Port of San Francisco currently manages seven miles of waterfront property in San Francisco, and this area specifically located at 10 Cargo Way (at Jennings St.) sat vacant for years until Geoffrey Coffey and Paul Furman made a deal to run a plant nursery called Bay Natives in 2011. 
"We looked all over the place for a retail location for this business and we couldn't find anything that was reasonably priced," said Coffey. "It was all just outrageous. Once we found this place and set up shop, we realized the weather was an excellent benefit that we had not even planned on."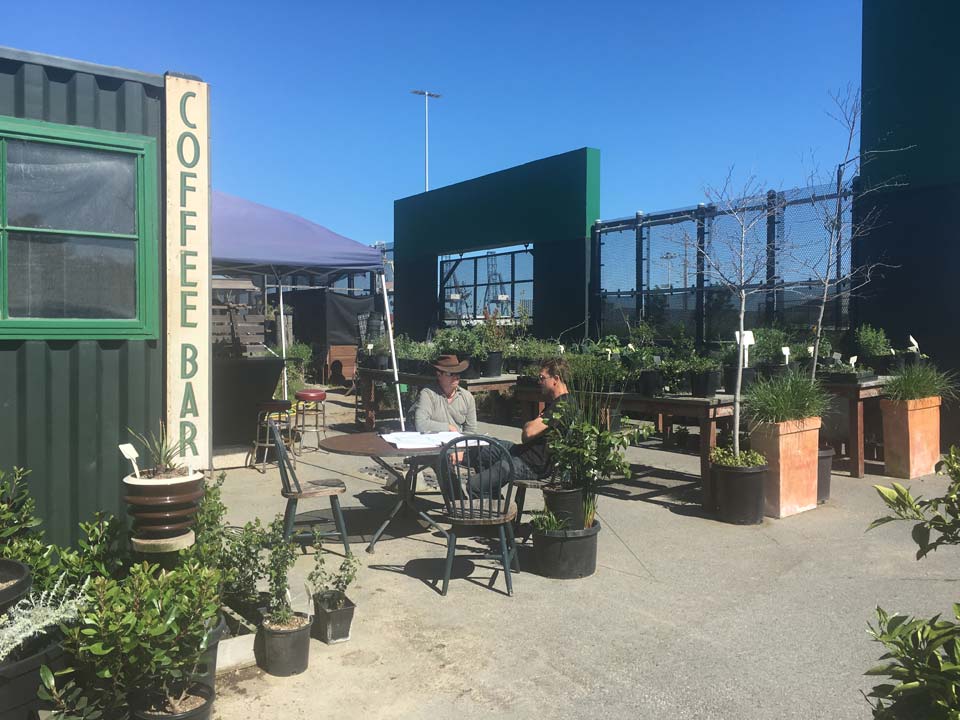 Although Bay Natives found its brick and mortar location in 2011, the nursery has been in business since 2005, when it began as an online retailer carrying over 400 native plant species.
Many of the plants are, as the name implies, native to the Bay Area, and could be found growing here in the wild. However, Bay Natives Nursery doesn't restrict itself only to the Bay Area, carrying a lot of plants that also come from the Southern California desert, the High Sierra, and everywhere in between.
With the current water crisis in California, many people assume that they cannot successfully garden. But Bay Natives challenges that perspective with an inventory of plants that are low water maintenance, like the San Francisco-grown Blue-Eyed Grass plant, and the Franciscan wallflower.
Upon visiting this hidden Bayview gem, if you hear roosters crowing or chickens clucking, it's not your imagination. In addition to raising a wide array of locally-grown plants, Bay Natives also raises wildlife. 
What's even more interesting is the story behind Crazy 8, as Coffey explained:
"We have one rooster and eight hens. A friend that is really good at salvaging things occasionally brings us items that she finds on the beach or something that she convinced some big factory to not throw away. So, she had this rooster—I guess it was her pet—and her neighbors were complaining that he was too noisy. So it was either find it a new home or put him on a skillet. So she brought him and convinced Paul to take him. We call him Crazy 8.

"Crazy 8 led a very lonely single bachelorhood existence for about six months and finally Paul decided that he couldn't take his whining, so he took it upon himself to build this insane rooster/chicken coop and brought along some hens to keep him company. He's a player."
Now the birds have custom-built facilities and transit routes on the property.
"Not only do you have an observation room, but our latest development is an underground tunnel that we built for them to travel from one part of the garden to the other," Coffey noted.
In this full-on ecosystem, there's also a herd of goats nurtured by a neighboring business.
"The goats are owned by San Francisco Bay Railroad and are used primarily to keep the weeds down in the yard and around the tracks," Coffey said. "But they developed a side business beyond that. Anybody could rent one, two or a whole herd to clear your hillside and keep the weeds down on your property. There are a couple of them so tamed that they can be rented for a child's birthday party."
Coffey describes life at the Nursery as "very pastoral... in many ways."
"There's such an unusual interception over here with these different types of land use. Primarily it's very industrial. You know, you have the concrete crushing and recycling operation behind us. You have garbage trucks coming by all day with recycling for Recology at Pier 96. On the other side of the street you have some contractors that supply bricks and other building materials. Then you have the natural element with Herons Head Park being across the street. Then you have commercial with us selling plants and we definitely have a little bit of the natural element as well with our plants. Then you have the totally pastoral element with all these farm animals—the chickens and the goats. So it's pretty interesting to see all these different forms of land use come together in one place operating together."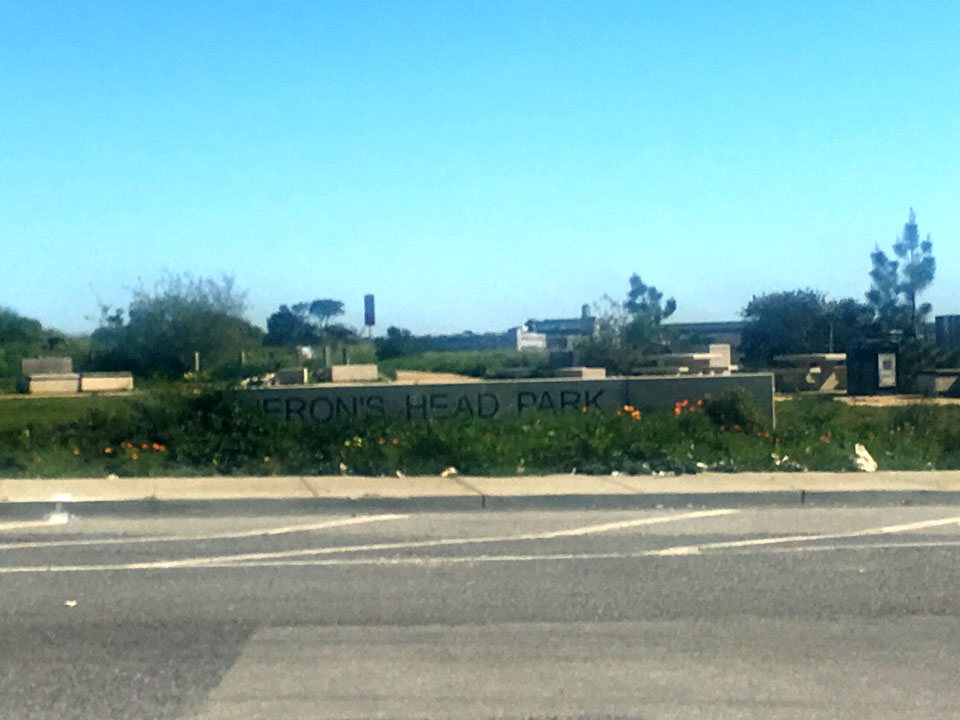 Today, Bay Natives Nursery will be hosting a special event in honor of spring. If you want to stop by and see a part of San Francisco that might just blow your mind, drop by from 9am-4pm.
"We'll have 3 different bands playing throughout the day, a flea market, pony rides for the kids, some food and a coffee bar," Coffey said. "It will for the most part be a festival-like celebration."