Published on March 21, 2016
According to a sign that recently appeared in the front window, Taqueria Dos Amigos at Irving & 15th Ave. has closed, after the Department of Alcoholic Beverage Control suspended its license to sell beer and wine on-site.
The taqueria, open since 2013, was beset by a number of issues. The restaurant last received a food safety score of 66, which places it "in the bottom 5 percent locally," according to Yelp. Many Yelpers cited problems with customer service and food safety, and a few claimed to have contracted food poisoning.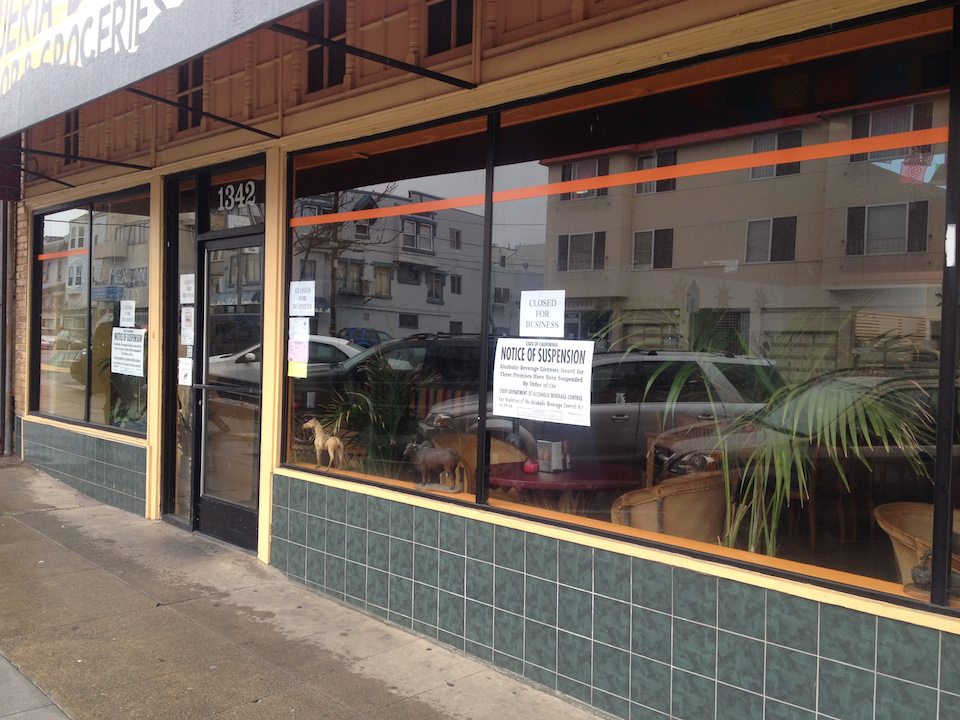 Last May, Dos Amigos closed for extensive renovations, reopening in August with expanded seating, higher ceilings and a new tile floor. As part of the overhaul, the owner removed shelving and refrigeration units used by the previous tenant, a Russian grocery called Europa Express. But despite the substantial changes, Sunset burrito aficionados did not beat a path to Dos Amigos' door.
We weren't able to learn the specific reason ABC suspended Taqueria Dos Amigos' beer/wine license, but the agency most often follows up on complaints from the public. If ABC determines that a complaint has merit, it will then file an administrative complaint before suspending or revoking a license.
Most ABC violations are civil in nature, but serving alcohol to minors or to someone who's already inebriated may constitute a criminal defense.
Normally, ABC licenses are transferred to a new owner after a storefront changes hands. But in this case, any future tenant will need to obtain a new license to sling booze at this location. 
Thanks to tipster James.