Every person who enters and exits Madrone Art Bar crosses over its tiled entryway, where a mosaic of black-and-white tiles spelling out "Green's Pharmacy" is a reminder of how the establishment, now known for its art and music, is an enduring work of art itself. 
The building, with its owl-like oval windows and rounded shingle siding, has been an official San Francisco landmark since 1986. As the city has evolved around it, its exterior has barely changed since it was originally built in 1889 by Samuel Newsom (a distant relation of former SF mayor Gavin Newsom, according to Signature Architects of the San Francisco Bay Area).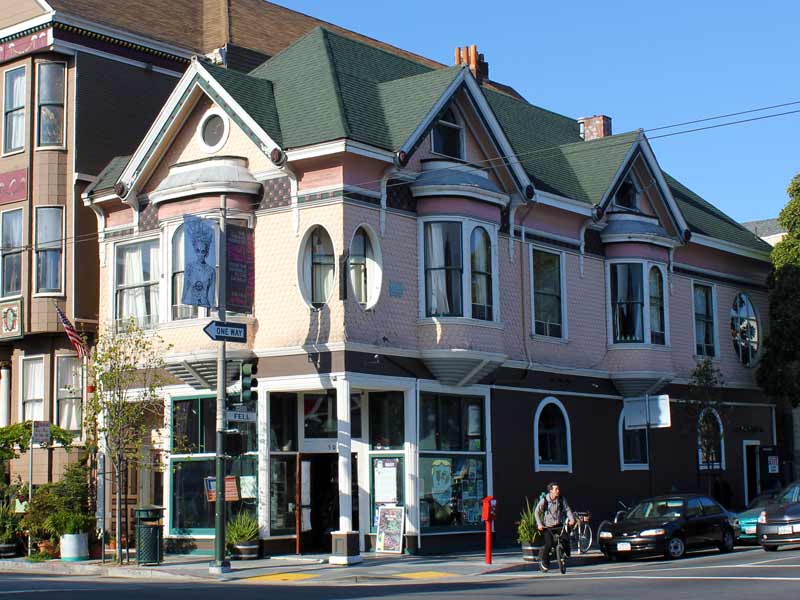 Madrone today. (Photo: Laura Oliva)
As the tiles indicate, over a century before Madrone came on the scene, 500 Divisadero was a pharmacy. The apothecary was opened as Theodore Green and Son. But by 1896, city directories show that the son, Frank T. Green, had taken the helm. 
Frank T. Green wasn't your run-of-the-mill pharmacist. Described as a thin, wiry man with a carefully combed goatee, Green followed in his father's footsteps, beginning his pharmacy studies in 1880 at the age of 17. By the time he was 28, he had become a chemistry instructor, rising to the rank of full professor just two years later.
Eventually, he became the dean of pharmacy at the University of California, the city's toxicologist, and an activist in pharmaceutical law—with an eccentric love for his subject.
The tiled entryway. (Photo: R. A. Schuetz/Hoodline)
A former student remembered "the twinkle in his eyes" when Green "mildly castigated some sorehead." After expounding sternly on his subject, sometimes pounding on the blackboard to drive home his point, "[he] would in sotto voce yell 'OPEN THE WINDOWS!' The windows would be open for five minutes to 'let the breezes of the Pacific fan our fevered brows,' so the dean would say, and then back to the lecture." (This seems to have happened frequently, as more than one student has given a similar account.)
When Green took on the job of City Toxicologist in 1900, he became responsible for determining whether deaths were caused by poison, a method that was especially popular in the early 1900s. His testimony often determined the fate of trials for which the death penalty hung in the balance. His cases included a man who poisoned his roommate's hotcake flour, killing both the roommate and his dog, who also had a taste for hotcakes. He also investigated the death of champion racehorse Phar Lap, who had captured the imagination of the nation during the Great Depression, only to die a sudden and mysterious death.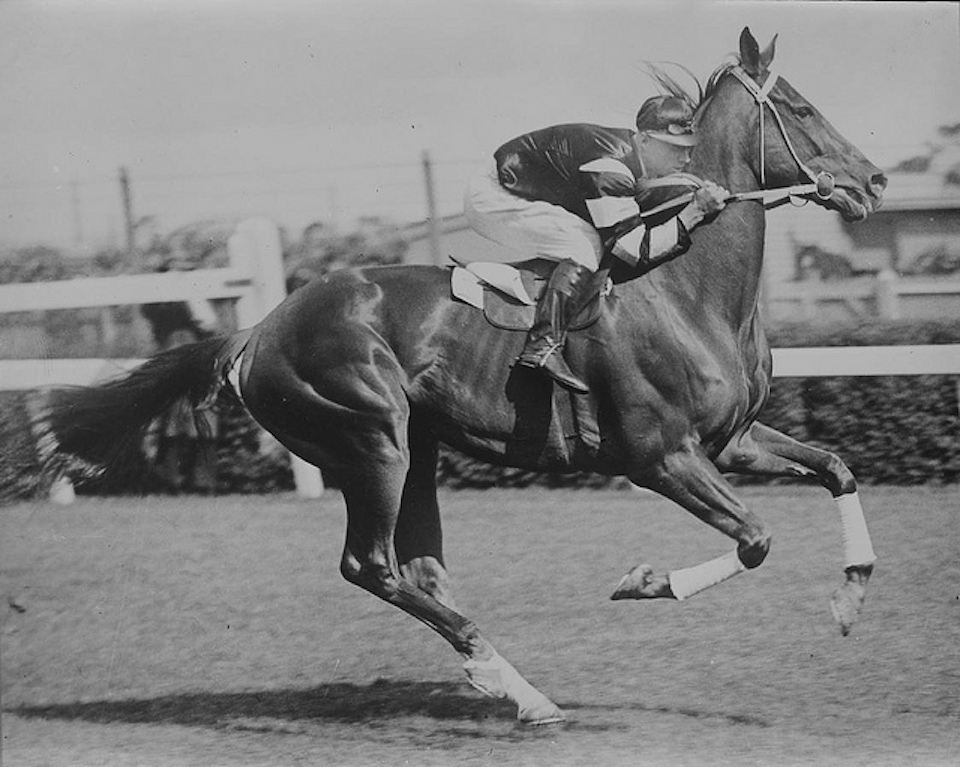 Phar Lap, one of the most famous Melbourne Cup winners, in 1930. (Photo: Charles Daniel Pratt, State Library of Victoria)
Green was well-regarded by his peers. In 1909, the city coroner wrote about him in a letter to the mayor: "I wish to commend the exceedingly conscientious, skillful, scientific and careful manner in which Prof. Frank T. Green, our City Toxicologist, has performed his work. He has cheerfully examined the contents of all stomachs, and all other specimens sent him for analysis, besides assisting the Police Department in any suspicious case that has demanded their attention."
As for his pharmacy, Druggists' Circular described it as a "little laboratory" where you could find Green examining precious stones, one of his favorite hobbies, or happily engaging in target practice with his revolver. Whatever he happened to be doing, the circular noted he always had time for "a cheery greeting, a volume of good counsel in a sentence, or a never failing word of encouragement for the student."
After Green died in 1925, Green's Pharmacy remained a neighborhood staple for roughly a century. It largely stayed out of the headlines, except for a brief splash in 1964 when a serial drug-store robber held up three pharmacies in one day for money, narcotics, and other drugs.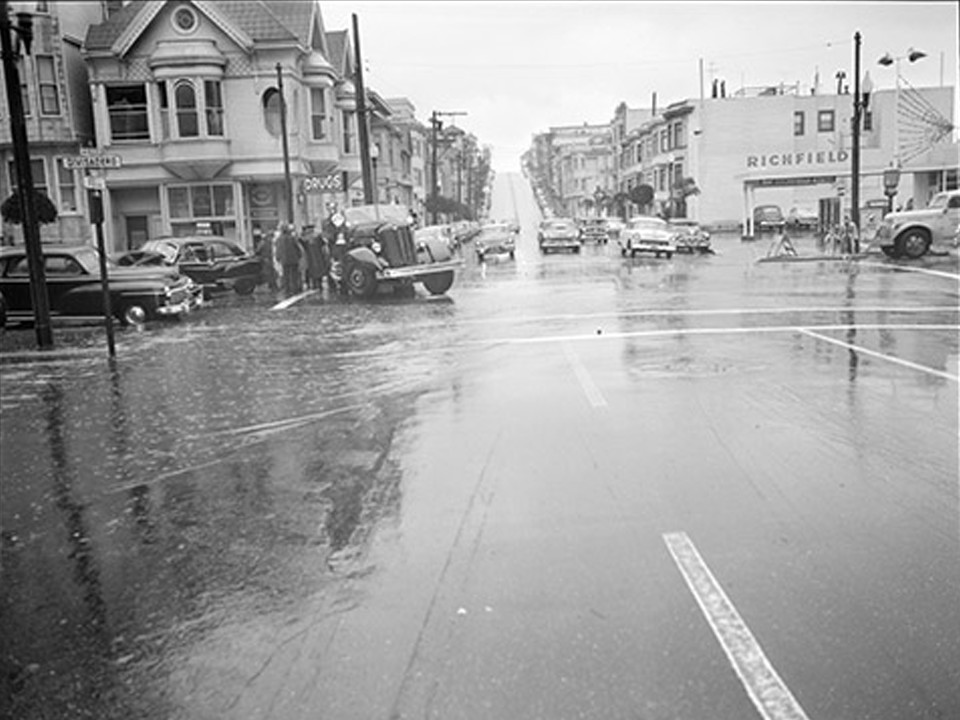 A collision in front of Green's Pharmacy in 1955. (Photo: San Francisco History Center, San Francisco Public Library)

The robberies led to a car and motorcycle chase that "swirled around the park area—along Lincoln to the Panhandle, on Page, Haight, Masonic, and Ashbury streets, then back through the Panhandle area." It ended in a multi-car smash involving the getaway car and two police vehicles.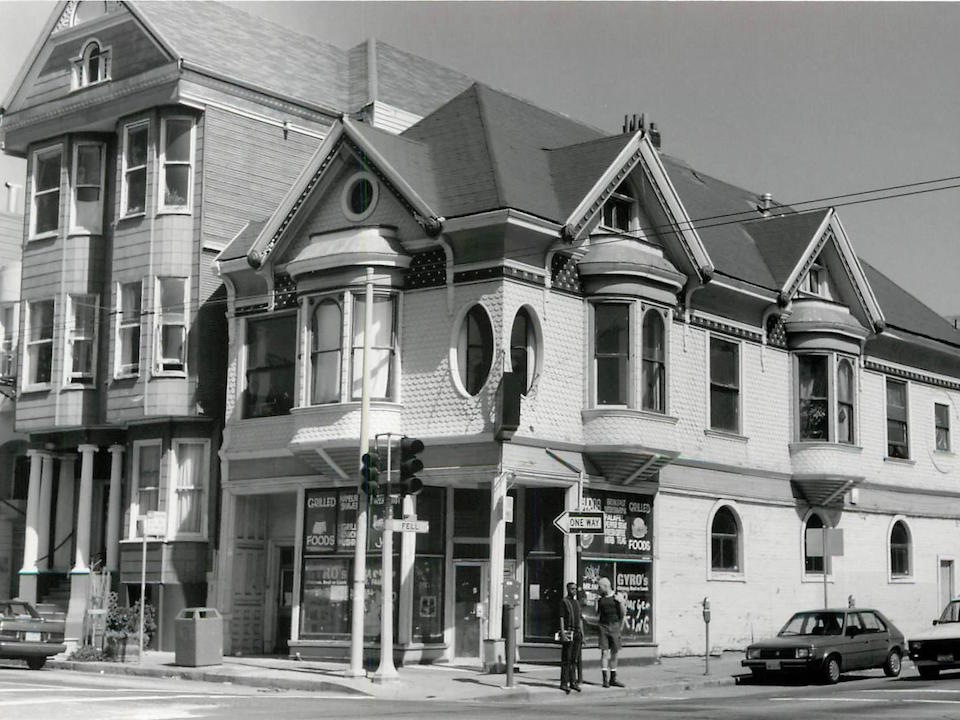 Mr. Falafel, with the words "Burger King" written across the window. (Photo: Heritage News, San Francisco Heritage)
After it closed, Green's enjoyed a stint as Mr. Falafel [Update: and as a sandwich shop called SUAD — thanks, Kaled] before becoming the face of Divisadero's fight against formula retail, as Burger King tried to move in. Eventually, neighborhood activists succeeded in turning Burger King away, and Leila Fakouri opened Madrone Lounge in its place in 2004. She eventually sold the bar to Michael "Spike" Krouse, who changed the name to Madrone Art Bar.
Today, Madrone is serving up medicine of a different kind in Theodore Green's apothecary. Next time you stop in, raise a glass to Dean Green, who embraced life in this tumultuous, sometimes sordid, city and made time to savor the Pacific breeze.