Neighbors and advocates of Coit Tower were concerned last August when a vintage Art Deco-style drinking fountain was removed from its spot near the entrance to the tower. Some were aghast after being told it was broken and couldn't be repaired.
It turns out the fountain, model 30 made by Murdock Manufacturing, in business since 1853, had been sent out and could be repaired (whew!). It's back now, and a small group of friends and neighbors of Coit Tower are gathering from 2–2:30pm Saturday (rain or shine) to welcome its return with an unveiling. Until then, it's obscured by a black trash bag secured with zip ties.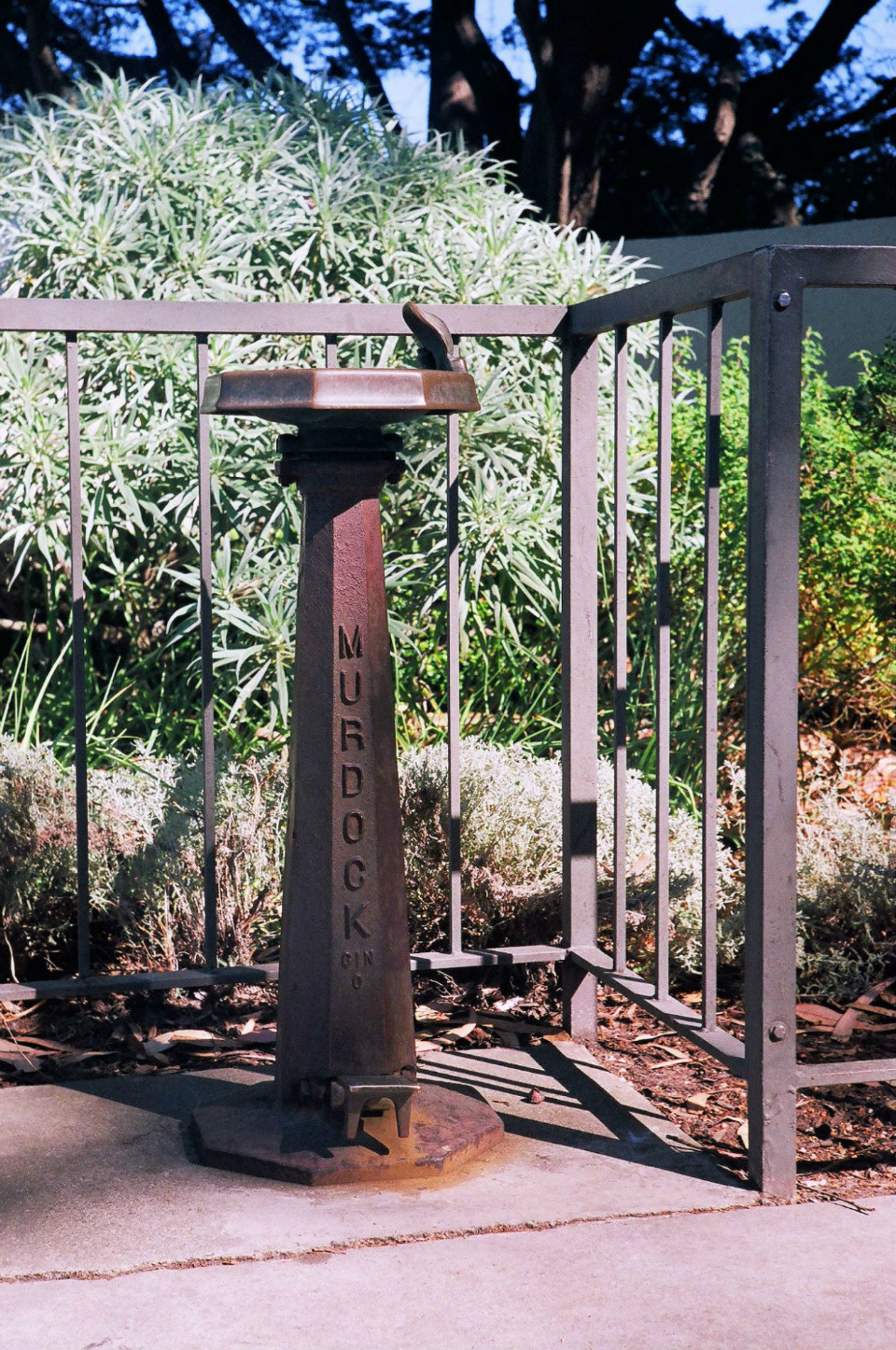 The fountain before repair. Photo: Michael Fraley/Flickr
District 3 Supervisor Aaron Peskin's legislative aide, Connie Chan, who used to work for the Recreation and Parks Department, sent out an invitation to the event. "A representative will present a certificate of honor to Murdock Water Fountain Company for the great work and service that they have done to restore the fountain, which successfully preserves an historic element of Coit Tower," she wrote.
Photo: Nick Madden
"We're very happy it's back," said Stan Hayes, president of Telegraph Hill Dwellers. "We want to make sure we can celebrate that, to help us enjoy and remember and celebrate the history of Coit Tower."
Initially, the repair was expected to take eight weeks. However, the plumbing was no longer code-compliant, and thus needed more extensive work. "With community support, we sent the historic water fountain to the original manufacturer on the East Coast for restoration," said Joey Kahn of Rec & Park. "The fountain was shipped, restored to its historic nature, and reinstalled to its original location on Telegraph Hill, all of which take time."