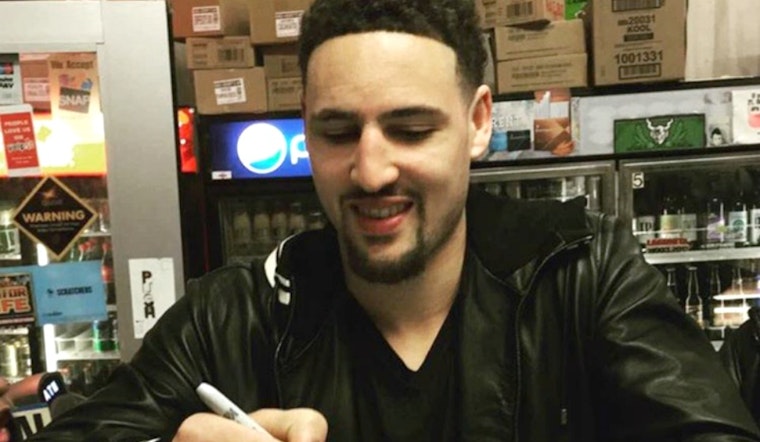 Published on March 30, 2016
Exciting news from this past Saturday night in the Lower Haight, as Golden State Warriors guard Klay Thompson visited Mad Dog in the Fog for a drink with some friends (where we hear he sat unnoticed!) before heading to O'Looney's Market at Haight & Steiner, where he was gifted a bottle of Grey Goose.
Around 10 pm, Ibrahim Mohamad, grandson of O'Looney's owner Ribhi Mohamad, was working at the store when a customer tipped him off that the Warriors star was enjoying a drink down the street. Ibrahim went down to the bar and offered Klay a complimentary bottle of Grey Goose if the star stopped by. Not long after, Klay came in with a few of his friends, offering up selfies and autographs, and generally being friendly with onlookers.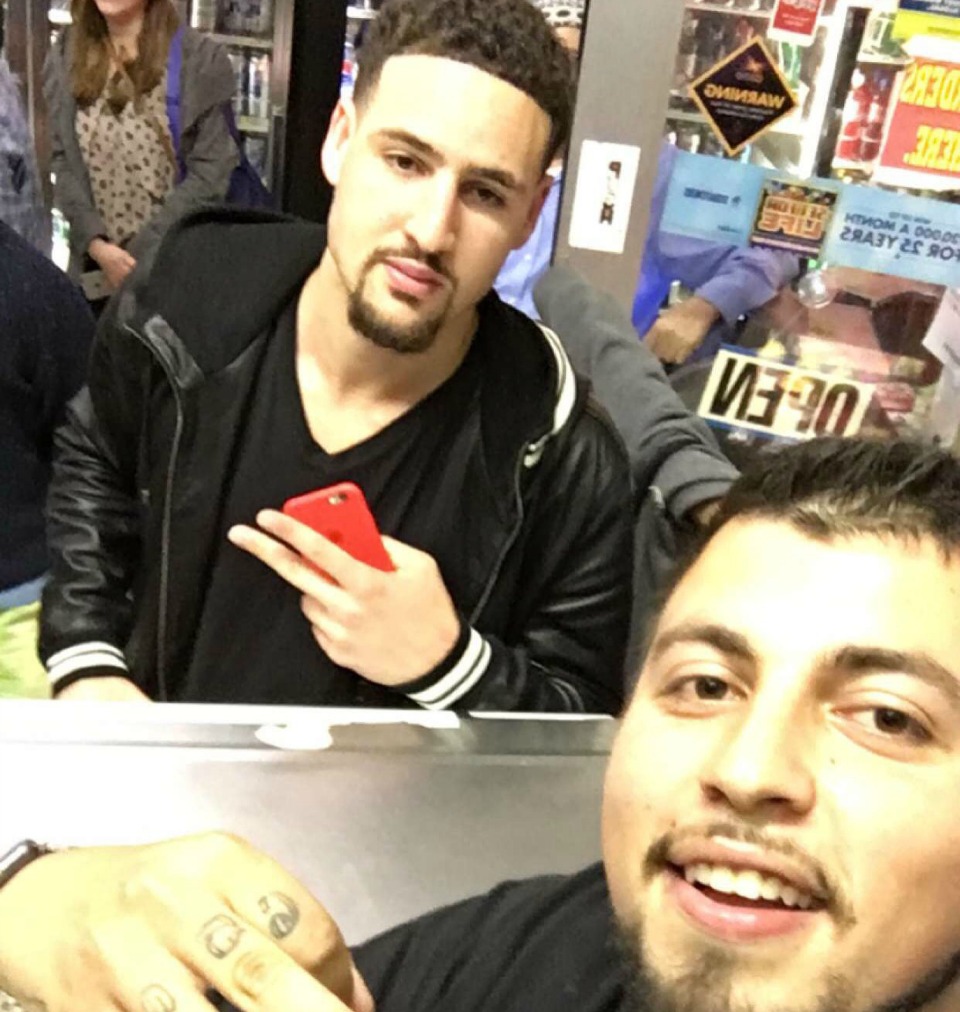 Ibrahim Mohamad takes a selfie with Klay Thompson (Photo: O'Looney's)
When asked to comment, O'Looney's owner Ribhi Mohamad said, "He is definitely the most famous person to come into O'Looney's. Even my relatives back in Palestine are excited. I let the youngsters (Mohamad's grandkids) have the attention ... I was dealing with the customers. Klay played well on Sunday; maybe it was the Grey Goose!"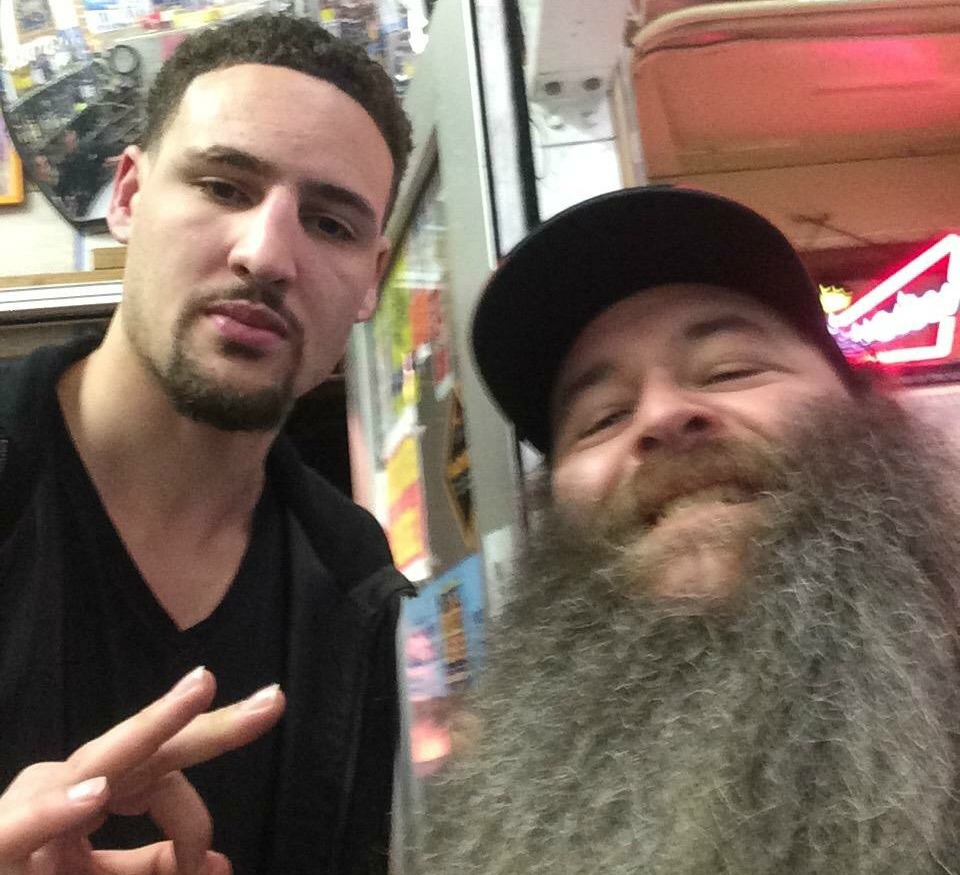 Klay Thompson and Mike Burt, bouncer at Toronado and bartender at Noc Noc (Photo: Mike Burt)
That's not all the excitement that happened at O'Looney's this past week: on Thursday, the market sold a scratch-off lottery ticket worth $100,000. Mohamad says it is by far the biggest winner they have ever had; about four years ago, they sold a ticket worth $47,000 and about two years ago had a $14,000 winner.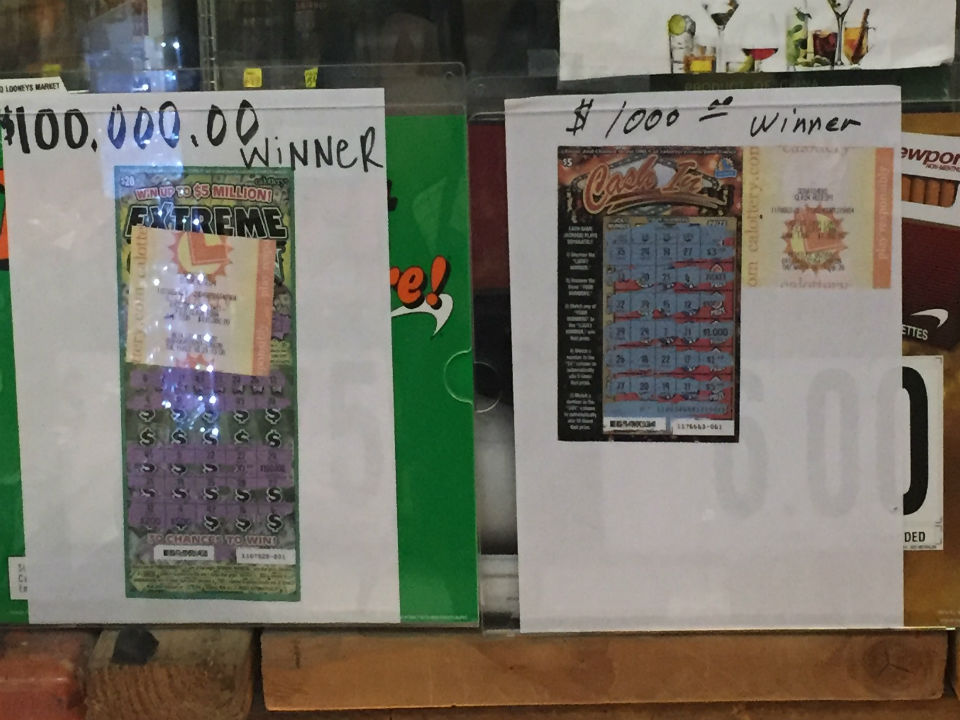 The $100,000 winning ticket (Photo: Diane Zimmer/Hoodline)
You heard it here first: O'Looney's is having a moment.