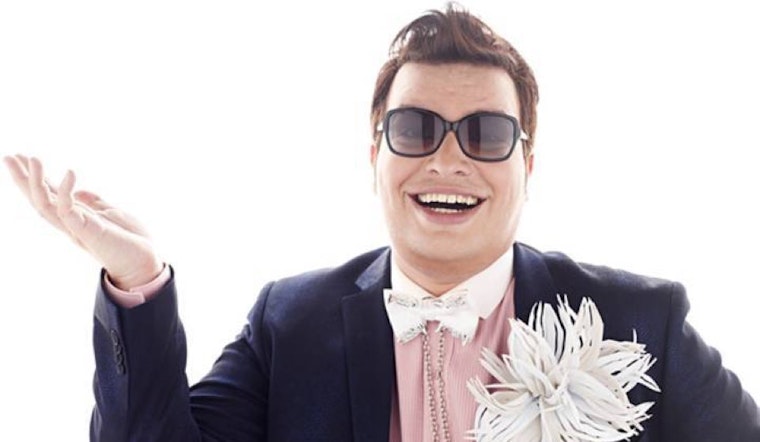 Published on March 26, 2016
In 2012, SoMa resident Jason Brock gained national attention as a contestant on the Fox talent show The X Factor, where he was noted both for his impressive pipes and for being openly gay. Though he had a somewhat combative working relationship with the show's creator and host, Simon Cowell, Brock now says that he remembers the experience with fondness. Because of his worldwide exposure, he now has a broad fan base, and calls his time on the show "life-changing."
Brock has since quit his job in the tech industry, and is pursuing performing full-time. Tonight, Saturday, March 26th, he'll perform his "Television Theme Song Show" at Martuni's, which celebrates his love for classic TV.  The show kicks off at 7pm.
"I honestly love TV theme songs," Brock says. "They have been stuck in my head my entire life, and I've never gotten a chance to share them with the world until now. I had thought about doing a show like this many times, but this is the first time I actually did it!"
Many of the classic TV shows Brock features in his show still air locally on ME TV or Antenna TV, and some of their themes have personal meaning to the singer. "The themes to Family Ties and Who's The Boss?, I can really relate them to my life and relationship," Brock explains. "Others are just totally fun and nostalgic, like The Nanny or The Brady Bunch—which I'm totally jazzing up, by the way." 
Of course, TV fans are welcome to sing along, he says. "It would be horrible to stop anyone. I know how much we love to sing these songs!" (Just "maybe don't sing along the whole show," he adds.) Between tunes, he'll share some interesting facts about the songs, songwriters and about the shows themselves.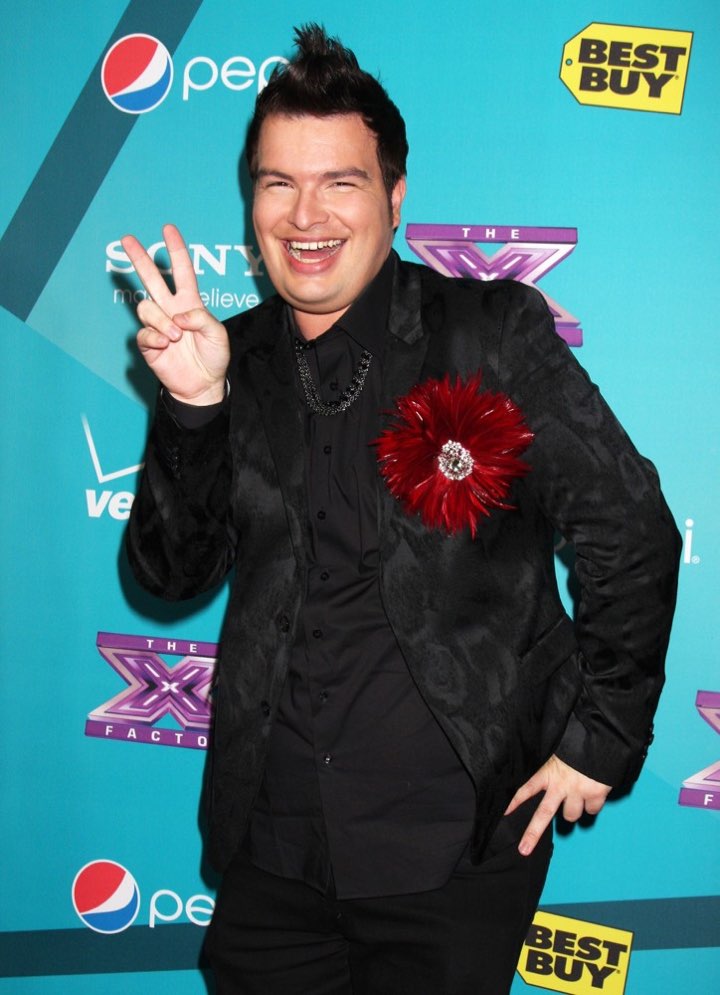 Brock on the runway during his stint on 'The X Factor.' (Photo: Courtesy of Jason Brock)
Brock will be supported on stage by pianist/vocalist Dee Spencer and vocalist Nikki Arias. 

"Nikki Arias is an incredible vocalist and actor," Brock said. "She and I met while working together on Hedwig and the Angry Inch  at the Boxcar Theatre. We always wanted to do something else together, and she loves TV tunes, too! She also sings in a band and is performing with Trixxie at the Oasis next week! In my show, she's doing backup vocals, a couple solos, a couple duets and even some commercial jingles."
Spencer is a pianist, musical director, and head of music and dance at SF State. "She's played with many celebrities and is a generally well-known figure in San Francisco, with a weekly show at Beaux every Thursday night," Brock said. "I love working with her—she'll be playing piano in my show and doing some back-up vocals too."
Brock also has a lot of affection for Martuni's, where he's performed many shows. "Martuni's, its staff and ownership—hi, Skip—mean so much to performers in the community," he said. "It's where I got my chops, and where so many new performers have done the same. Many of us have gone on to do really big things, but have still come back to this place that is always open to us, where everybody knows your name."
Martuni's is but a stone's throw from SoMa, which the rising star is happy to call home. "I think my favorite part of SoMa is Yerba Buena," he said. "I love the park, the Metreon, the bowling, the views, the people asking me for money—OK, maybe not that last one as much! I love the museums; I also love how Salesforce is taking over the neighborhood—I can't wait to see the new building!"
Brock says that he's very grateful to all of those who supported his journey. "It's been amazing. I'm so lucky to be in this wonderful city."