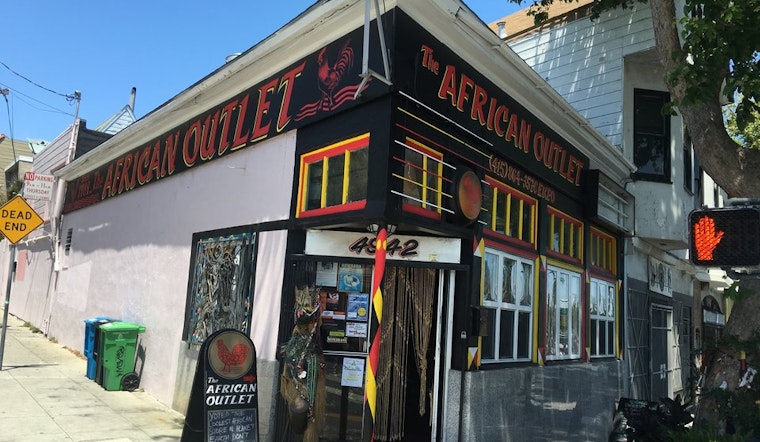 Published on May 24, 2016
The African Outlet stood at 524 Octavia in Hayes Valley for 20 years, but in January 2014, the shop's landlord raised the rent. Unable to afford the increase, owners Judah Dwyer and Horgan Edet tried to rally community support via in-store and online petitions, but that wasn't enough to hold onto the Hayes Valley location, to which they had relocated from Divisadero in 1994.

By that summer, the African Outlet had moved to a new home in the Bayview, at 4932 Third Street (at Quesada). Though their exit from Hayes Valley was bittersweet, "we couldn't have landed in a better place," said Dwyer. "The transition has been wonderful, and we're so happy to be here."
The African Outlet's new space is three times bigger than their old location, and while "it took us about five months to open our doors and get everything in here they way we wanted it," the store has finally settled in. 
"I can't say too much about Hayes Valley, other than that there was a void of culture and appreciation there," Dwyer said. "In Bayview, the response has been varied, but overall, we have been embraced by the community and feel encouraged."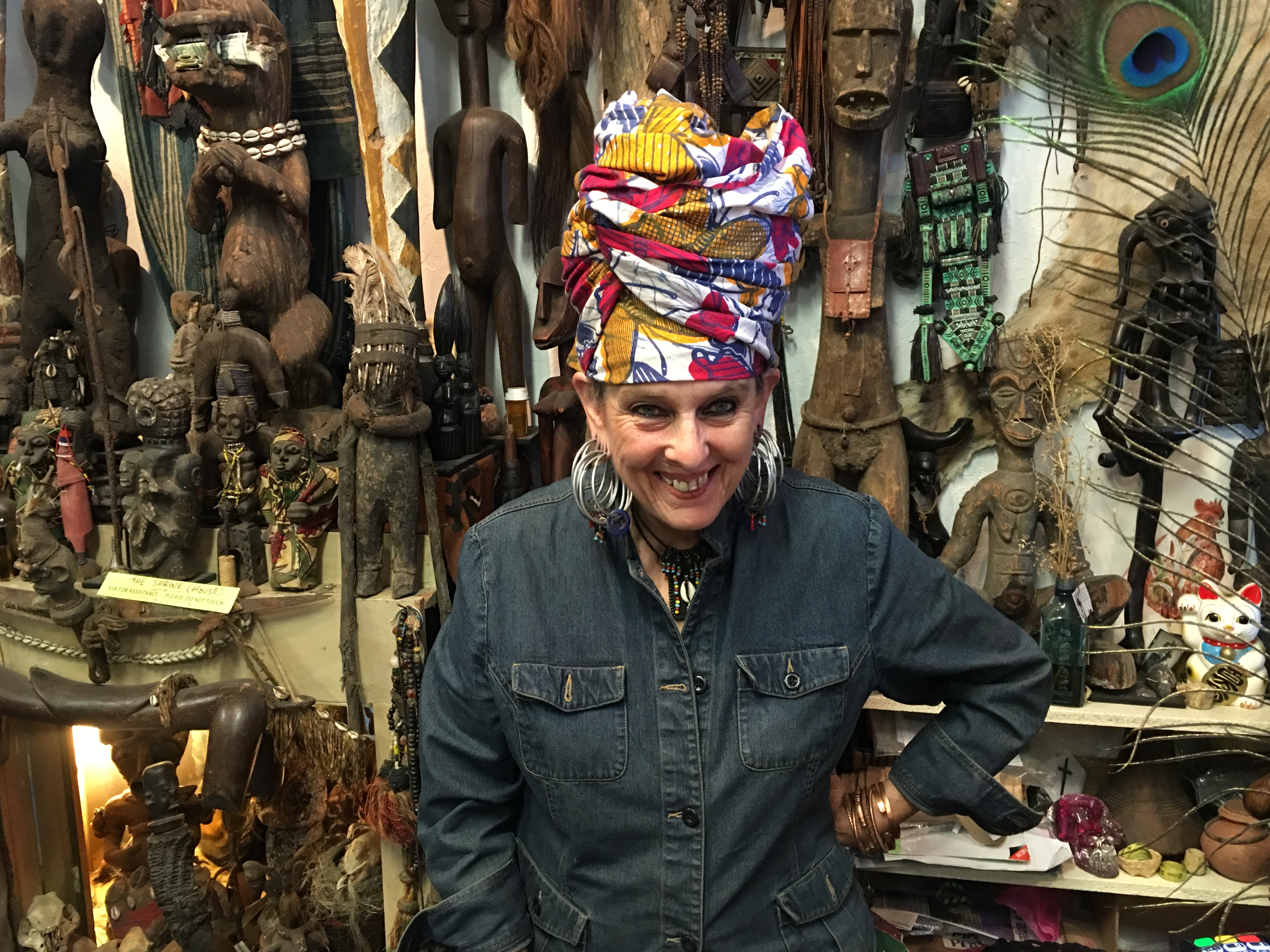 The new shop's look mirrors that of the Hayes Valley location, with a red, green, and yellow facade and the "African Bobcat" guarding the entrance. As customers walk through the beaded curtains into the shop, they're showered with a vast array of African culture: jewelry, masks, sculptures, fabrics, incense, art, and more. The shop also carries shea butter, soaps and amber, which Dwyer said is their signature product.
The African Outlet sources many of its items from friends in other countries. "We've been in business for over 26 years and in that time we've made beautiful connections," Dwyer explained. "There's no warehouse or order forms. When people need things that we don't have, we do our best to get it ... there is always access."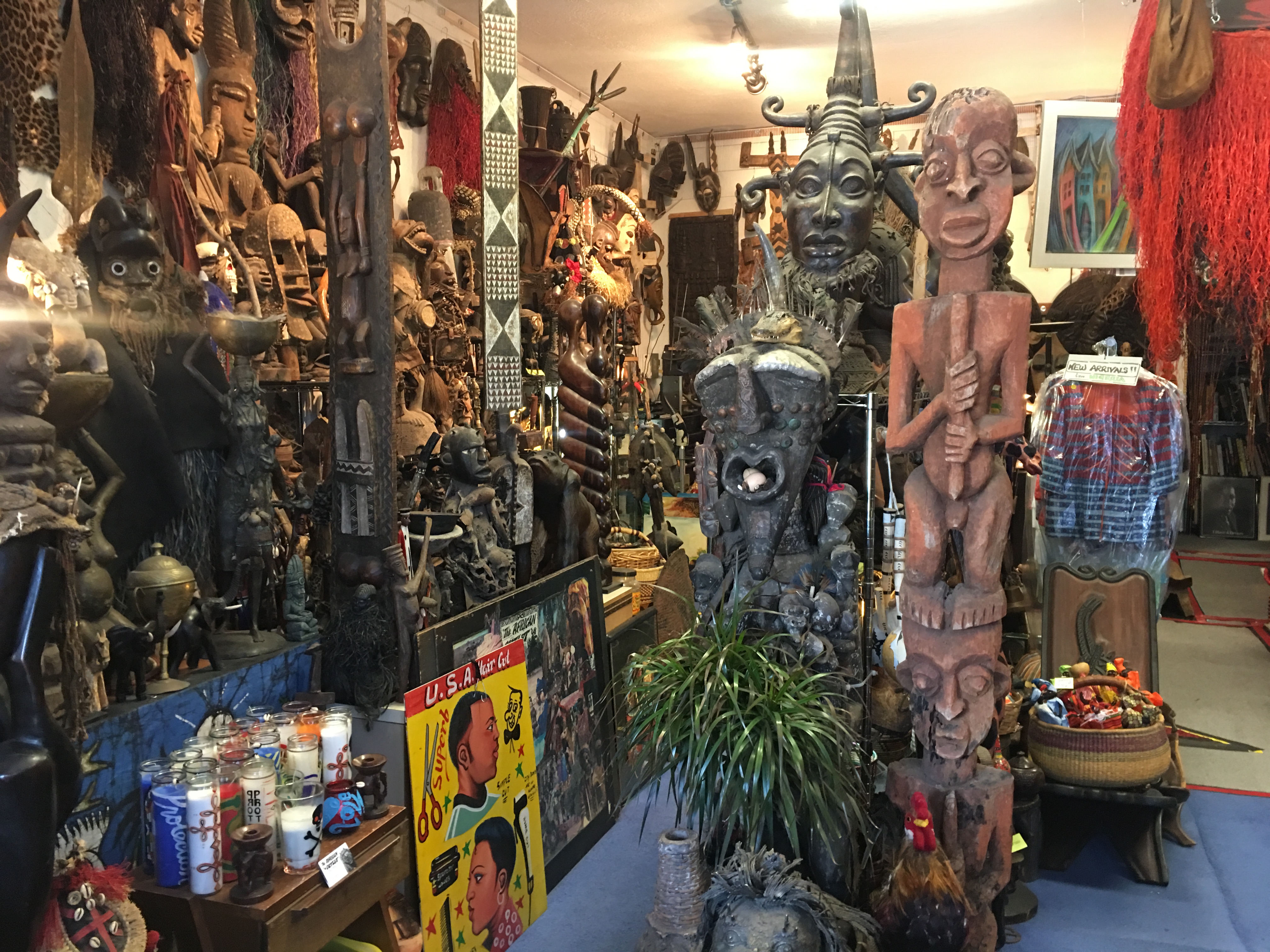 The store is "for those who really want to know more about their history from ancient times," Dwyer explained. "This is a wonderful way for people to connect with something tactile. Every item in here has a story, from the earrings to the sculptures. Even if a person is not necessarily interested in the cultural aspect, we still encourage them to come in. This place is for everybody."

Given the uniqueness of her wares, Dwyer struggled to pinpoint her favorite items, saying she feels a personal connection to everything in the store. "There are certain items I gravitate towards for different reasons. When I think of one, I think of a multitude of others for various reasons, so it's really tricky," she said.
She particularly loves one sculpture of a sheep in leopard's clothing. "It's reversed from the idea of the 'wolf in sheep's clothing' expression. His face is so benign, but he's so fierce. I just love it."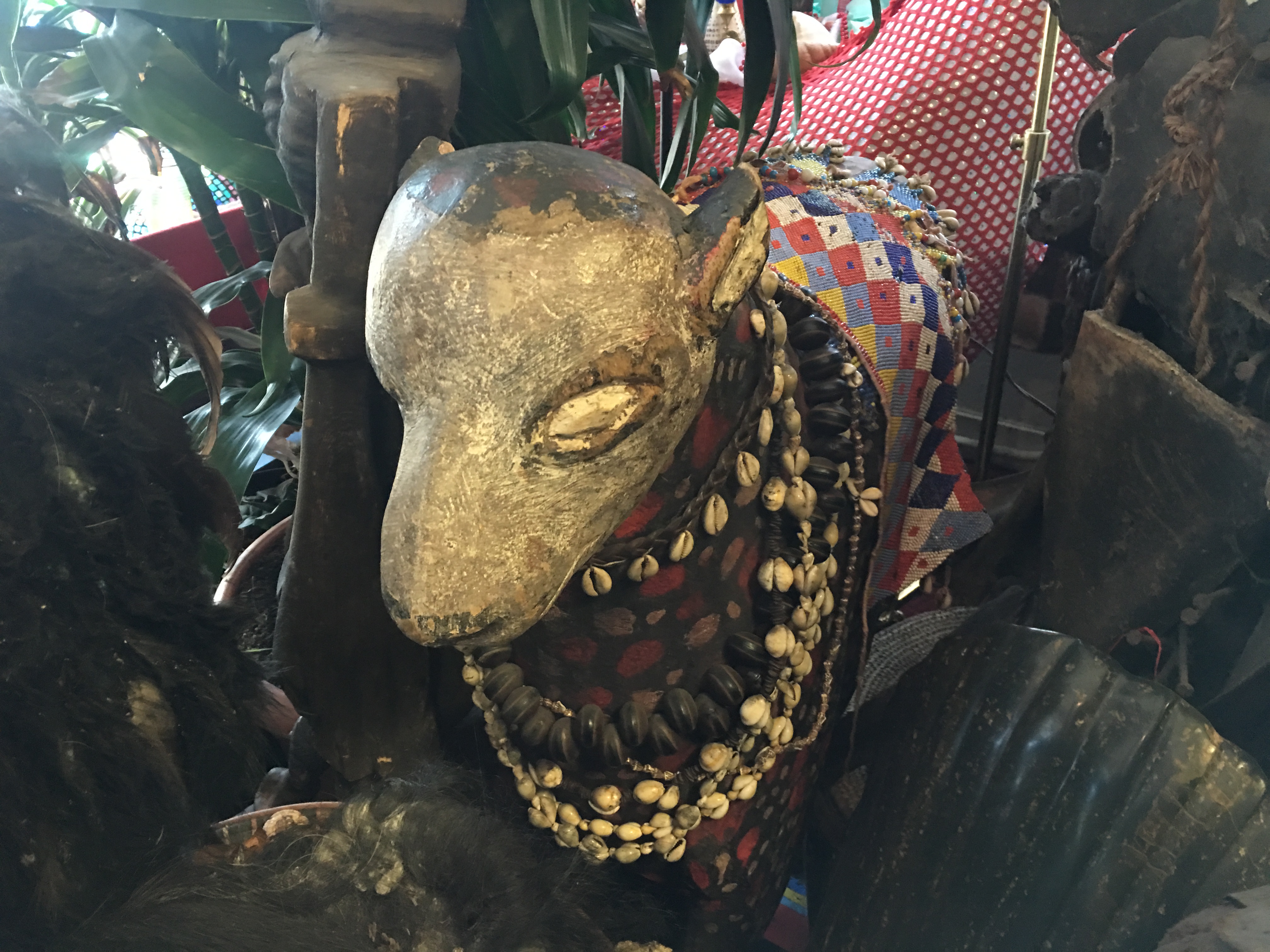 With more space in the new location, the African Outlet has added some new activities to its roster, hosting events and partnering with community-based events like the Bayview Opera House's 3rd on Third. A friend of Dwyer and Edet's from New Orleans visits every Wednesday from noon to 7pm, conducting tarot readings and making spirit packages.
"I really like the turn we've taken, where every other month we're going to have an event here," said Dwyer. "Mike Ross is an artist that we work with regularly, and we host events here featuring his visual art. We are going to do something else with him in July."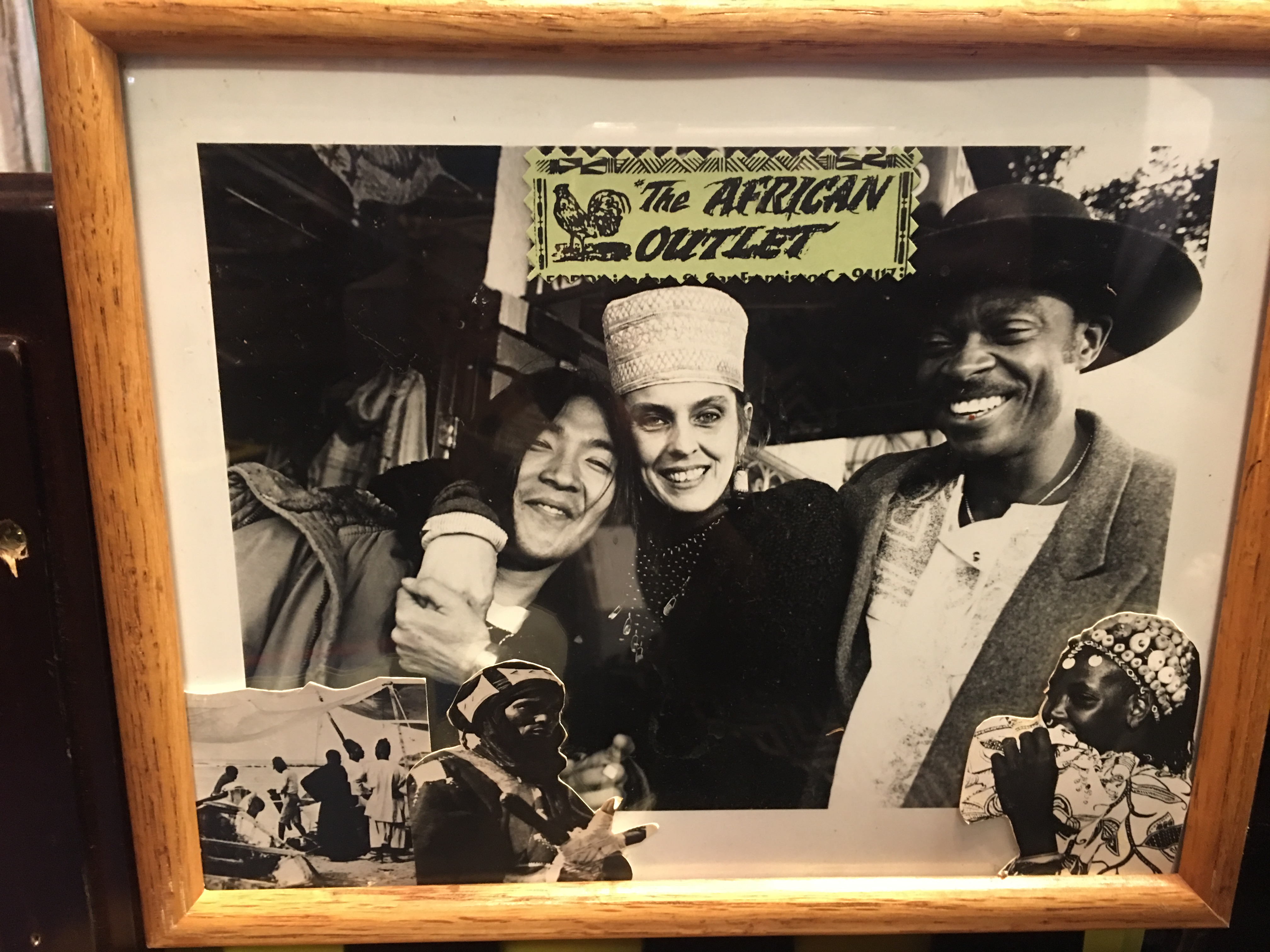 The future of the Third Street commercial corridor remains uncertain. While more and more vacant storefronts are beginning to put up "for lease" signs, the African Outlet remains one of the only retail locations to occupy the corner of Quesada and Third.
Nonetheless, Dwyer says her client base is loyal. "Sometimes we don't see our regular customers for two years, and sometimes, we see them every two weeks. But we stay consistent and make ourselves available. [Laughs.] We have a phone."
She and Edet are grateful to have become a part of the Bayview community, and appreciative of its longstanding businesses and organizations. "I like the perspective that so many people here have, and I always have to be cognizant of that," she said. "I hope the beauty of Bayview stays, the community, family and generations. There is a cohesiveness here that I feel that you really don't get anywhere else."
The African Outlet (4942 Third St.) is open Monday-Sunday, from 10:30am-7pm.