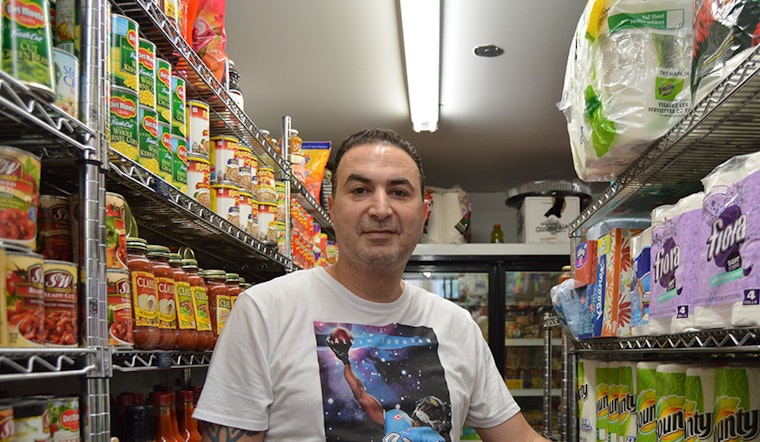 Published on May 04, 2016
Looking for a place to check the score during Warriors games? Try stopping by Cindy's Market. 
The unassuming bodega on the corner of Hayes and Cole always plays Bay Area sports, and is a quiet place to catch a glimpse of the game.
The owner, Tony Habash, tells us the store has been in his family for almost 50 years (since 1968), since his parents moved here from Palestine. Before then, it had already been Cindy's Market for some time.
A television usually plays sports behind the deli counter, and you can spot bobbleheads of Giants second baseman Joe Panik and early-'90s Warriors player Šarūnas Marčiulionis. When Bay Area teams are playing, regulars often trickle in to catch the game.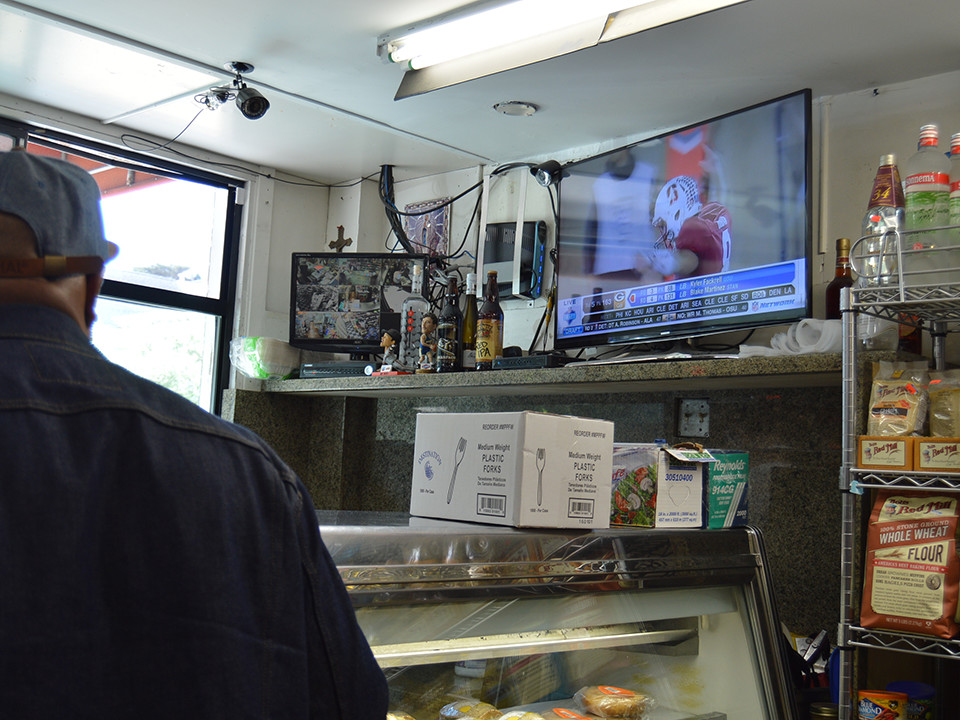 According to Habash, the tradition of watching games in the store started when the 49ers went to the Super Bowl in 2013. "A group of us bonded over that," he said. "We barbecued outside for the game—we put on kebabs, steaks, whatever people wanted to bring, and had Middle Eastern drinks that taste like licorice." 
By the next year, when the Giants won the World Series, the group had swelled to 50 or 60 who showed up for the final game; there were so many that some stood outside and watched through the window. "It was electrifying," Habash said of the atmosphere when the Giants won the game. "People going crazy—they were buying champagne, and we were giving away champagne, and then more people started coming. Oh, people stayed hours."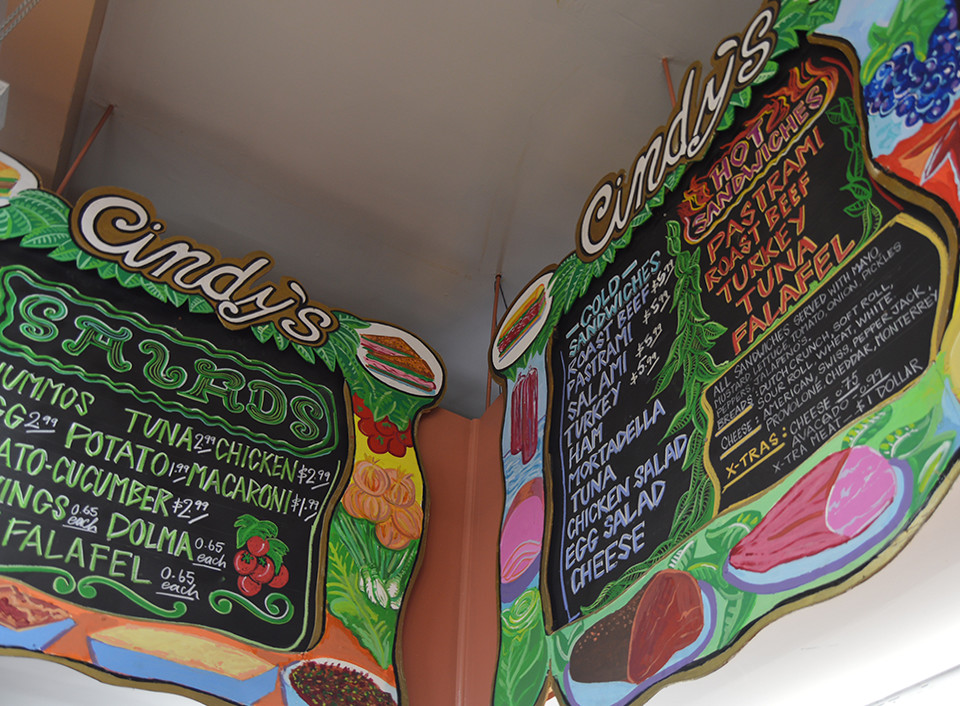 Besides sports, the store's offerings include the deli's inexpensive sandwiches (yes, there's Dutch crunch), locally imported coffees with names like "Tony's off the Wall" and "Fog Lifter," Californian wines, and fresh fruits and vegetables.
There are also paintings for sale by a local artist named Charlie. When Habash learned that Charlie was homeless, he offered him the use of the store's basement as a workspace, and you can see his artwork hanging around the market.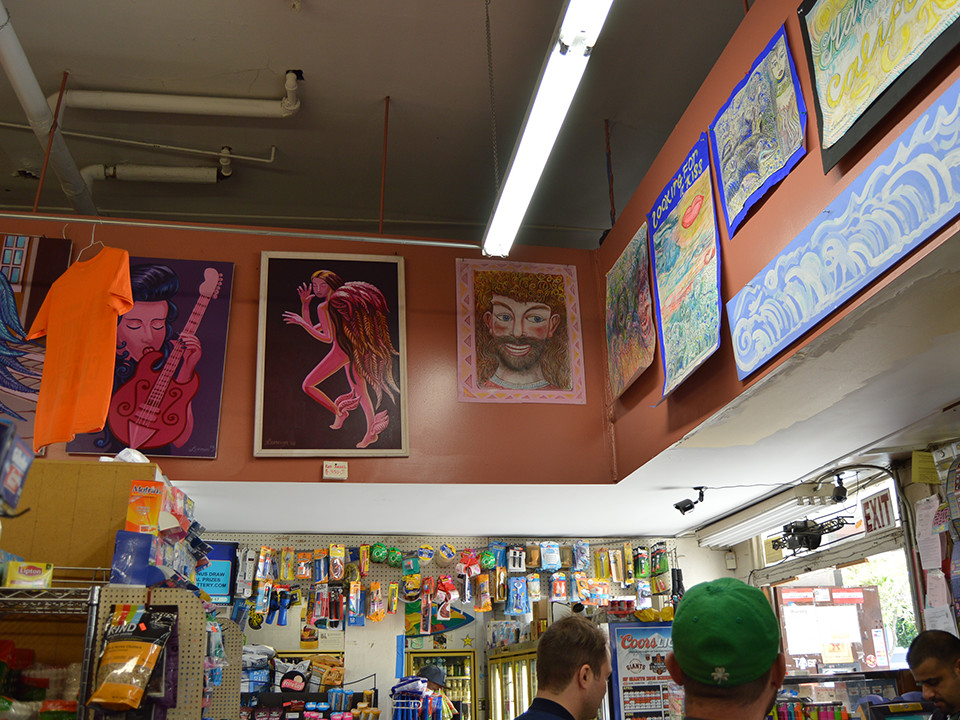 But Cindy's Market is perhaps best known for its sense of community. Habash grew up in the Sunset, and even as a kid, he spent a lot of time in the store, "So I got to know everyone." He's also gotten to know his customers, some of whom have come to work for him. 

"I just like being here, seeing all the customers and friends," he said. "And I like watching local teams—I like that it brings more community together."