Since its debut last March, Uforia Studios (1561 California St) has had one goal: To help people get sweaty together.
With a goal of bringing joy to the process of working out, Uforia's trainers—or 'rockstars,' as they're called—create handcrafted playlists and choreography for their classes, to help folks perspire in style and maybe make a few friends while they're doing it.
Uforia's CEO and founder, Sarah Lux, opened the first and only other Uforia location in Palo Alto in 2011, before opening in SF last year. We caught up with her the other day to chat about her business, her philosophy on getting fit, and how group exercise has evolved since the aerobics age of the 1980s.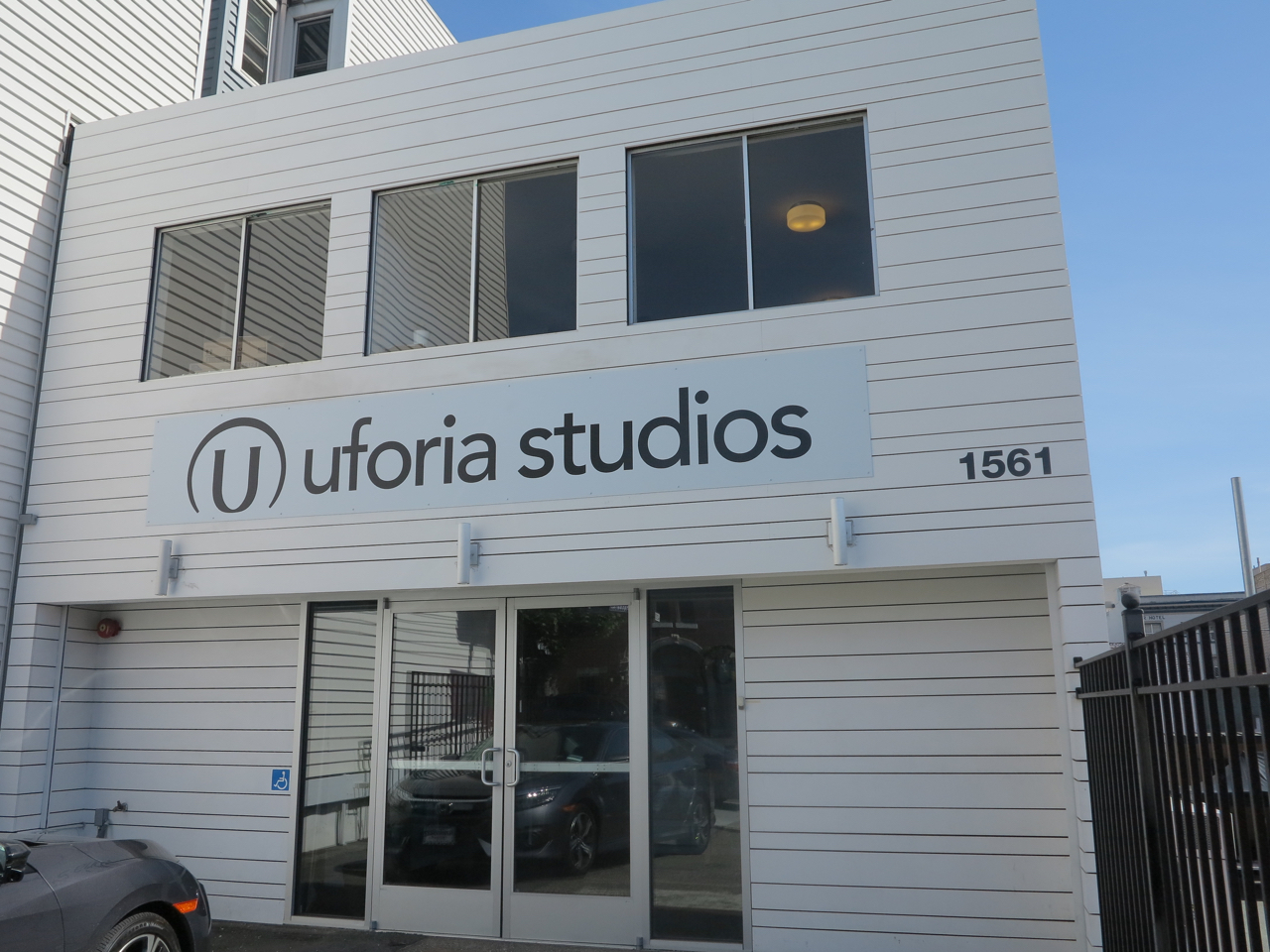 Photo: Stephen Jackson/Hoodline
Where are you from and how did you get here?
Well, I'm from Canada originally. I moved down here almost 10 years ago, when my husband was going to grad school. We were only supposed to stay one year, but we ended up moving here and having children here.
My background in fitness didn't exist before we opened our Palo Alto studio. I'm a scientist, and was working in biotech when I came down here. However, I was a triathlete and my husband was a pole vaulter on the national track and field team in Canada, so we had this sense of what a good team was, what it meant to have teammates and coaches. We thought that we could bring that to people, understanding that most people can't or don't have the desire to train for something big or crazy. 
Your first location was in Palo Alto. Why did you decide to move to the city? Why this neighborhood?
We wanted to open a location in the city because we love being up here. Lots of our teachers already lived up here, and lots of our clients already lived up here and worked down on the peninsula, so it seemed like a really good fit.
As for Nob Hill specifically, we were looking for a neighborhood where people both lived and worked, because we wanted a real community-focused place. It just seemed like a lot of great people lived in this neighborhood.
This building had been unused for about 30 years. It was a market in the '70s, a family had owned it back then and closed it, and then it was nothing for over 30 years. It was super scary when we first got in here.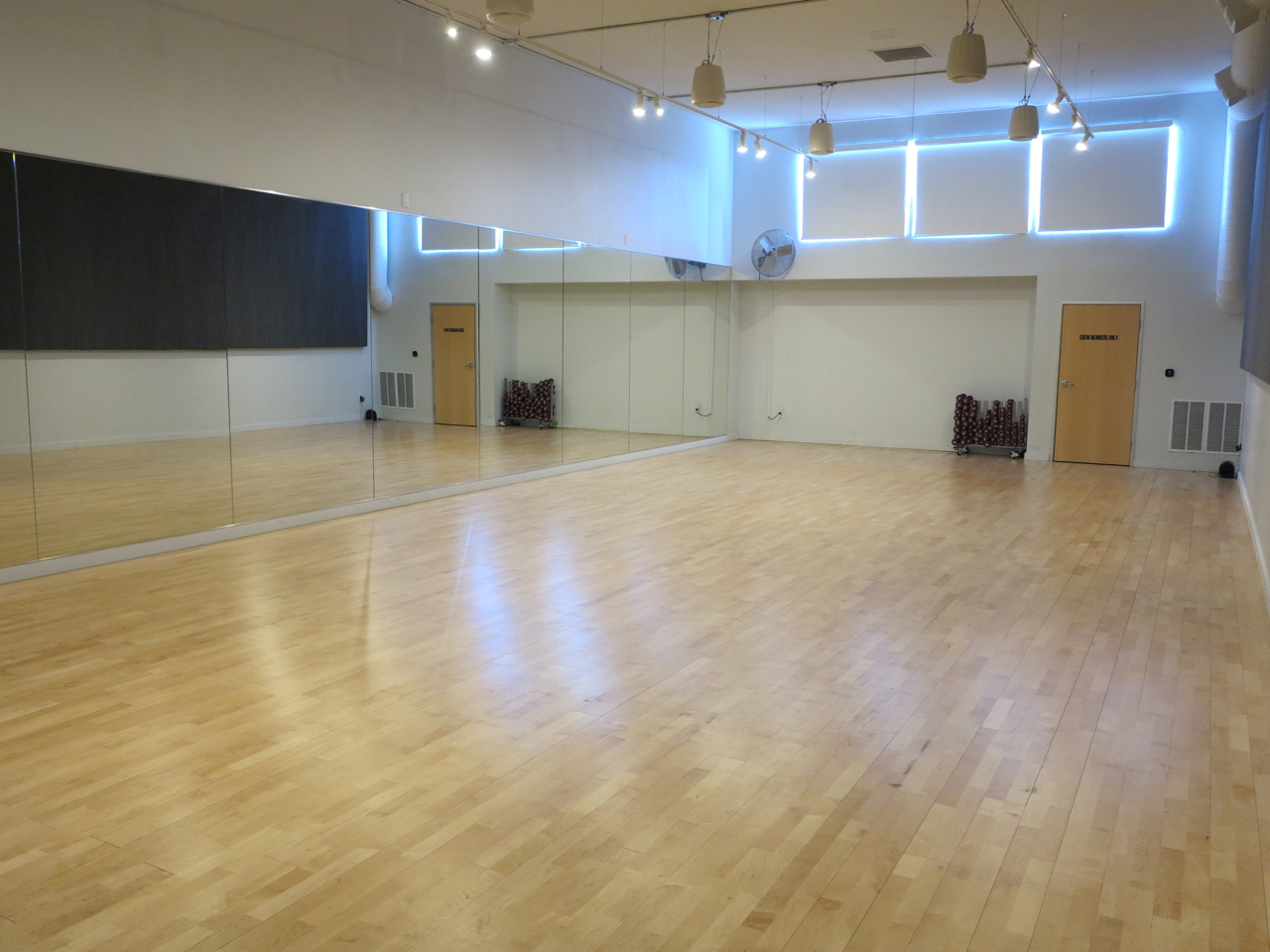 Photo: Stephen Jackson/Hoodline
What's Uforia Studios' philosophy on fitness in general?
We wanted to pull people together in more of a community setting, and make fitness fun. We realize that most people don't like to exercise, but there's also a big push right now for people to get together for something other than grabbing drinks or dinner. We're fun. You don't have to look a certain way and you don't have to dress a certain way to be here. We're very open to everyone. 
When we first started, we had no idea what we were doing, and we had all these classes on the schedule: yoga, barre, TRX, like every class. We were basically trying to be a gym. We quickly realized that wouldn't work, and that we needed to figure out what to do. But we had this one dance class on the schedule, and right away, it filled up. We realized, 'Hey, people like loud music, they like to dance.'
So we figured out that in order to hold people together and have a lot of fun throughout the workout, we needed to continue those elements into other classes. From there, we launched a cycling class called 'Revolutions,' which is like a dance class on a bike. Basically, having music, choreography, and a really strong rockstar is what our thing is.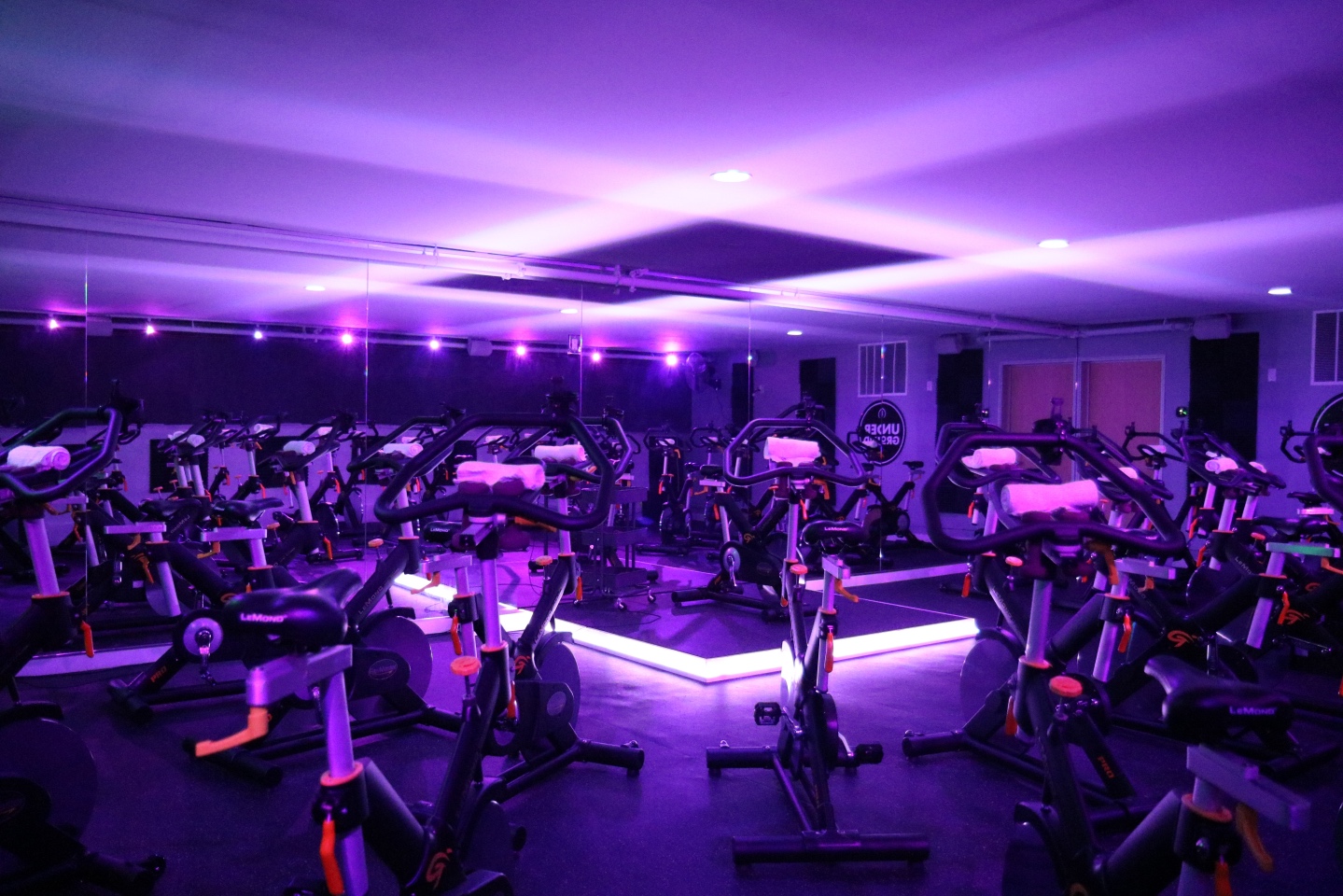 Photo: Courtesy of Uforia Studios
What do you mean by 'rockstar'? 
That's what we call our teachers. They all have a performance background: they're actors, singers, DJs, musicians, you name it. Everybody has some kind of performance angle. 
How do you choreograph something on a bike?
[Laughs.] Well, you'll have to take a class to find out! Basically, there are movements that you're doing on the bike to the music. All of our classes are driven by music.
How do you go about choosing the music for the classes?
All the rockstars choose their own music. We have a very comprehensive playlist creation process, so they learn how to come up with the best playlists for their clients. 
And then they come up with the routines?
Yup! Every class has a specific format, and we have a very intensive training process, but they are the artists—they're the ones that are inspiring their clients, and they have to be inspired by their choreography and music.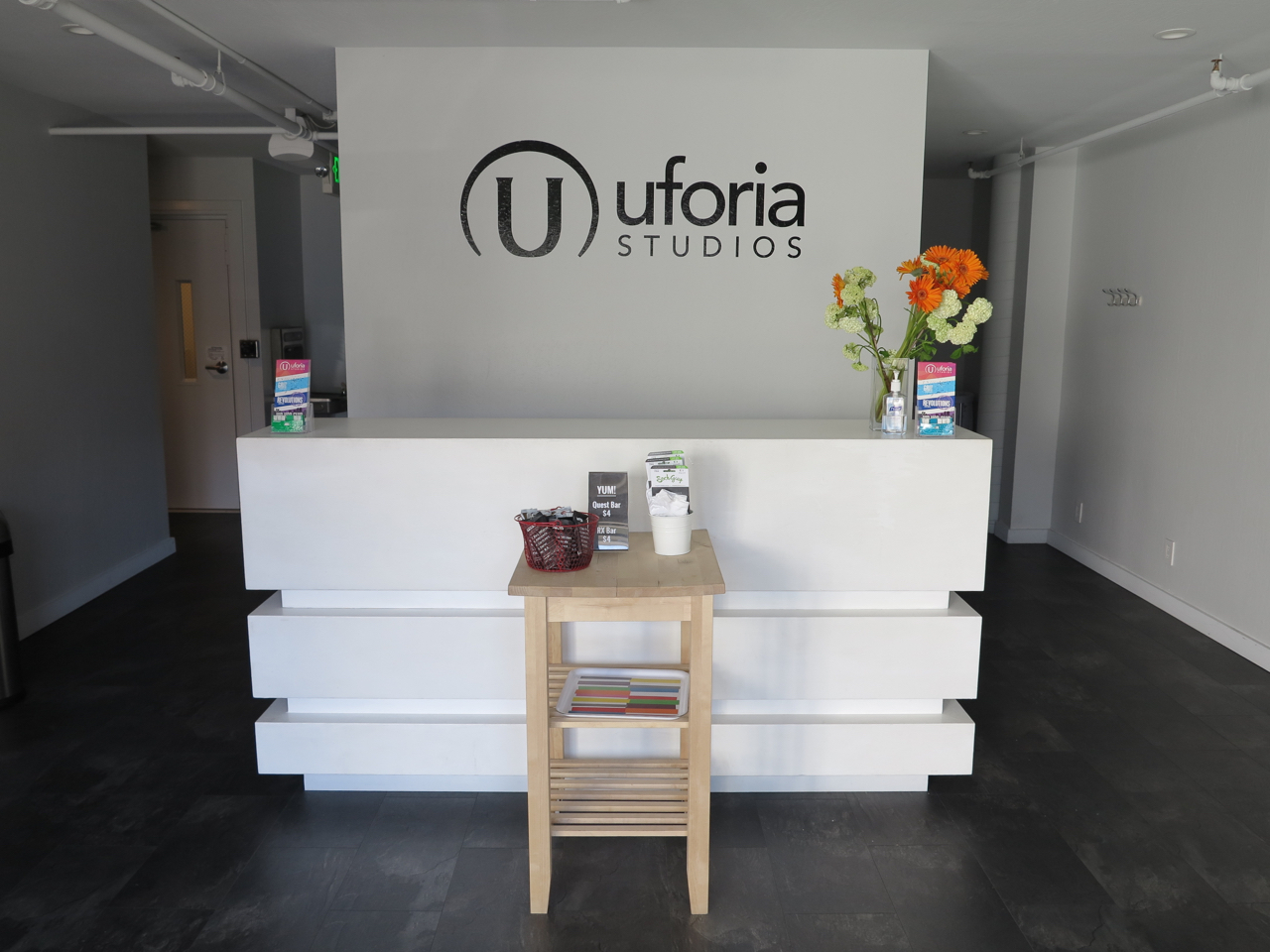 Photo: Stephen Jackson/Hoodline
How has fitness culture changed since the initial aerobics craze of the 1980s? 
Well, now it's more about the experience, it's much more about really having fun and enjoying what you're doing. It's less about burning calories. People aren't exercising now because they have to, I think they're doing it because they're actually enjoying it, and the more they enjoy it, the more they do it.
We're not like a gym, where we don't care if you come or not, since we'd keep making money every month. We actually need you to come for us to make money, so we're incentivized to make it fun and make it enjoyable for you. 
Any plans for the future?
We're planning to open more studios in the Bay Area, and another couple in San Francisco. The market here is awesome; it's full of people who want social interactions and who want to get sweaty together. It's a great city for that.