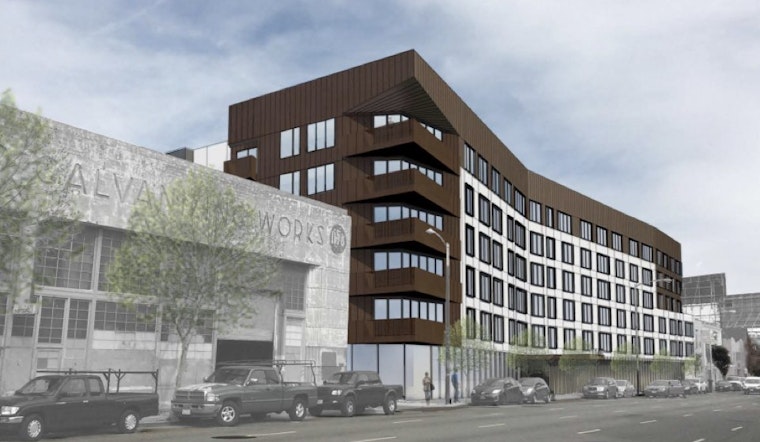 Published on June 06, 2016
The German Motors Collision Center on Harrison at Seventh Street may soon give way to a market-rate apartment complex.
The property owner—MHM Properties, LLC—has submitted preliminary plans to demolish the two-story brick masonry building spanning 1144-1150 Harrison St. (between Seventh and Eighth) to construct a 65-foot mixed-use building with 381 apartments.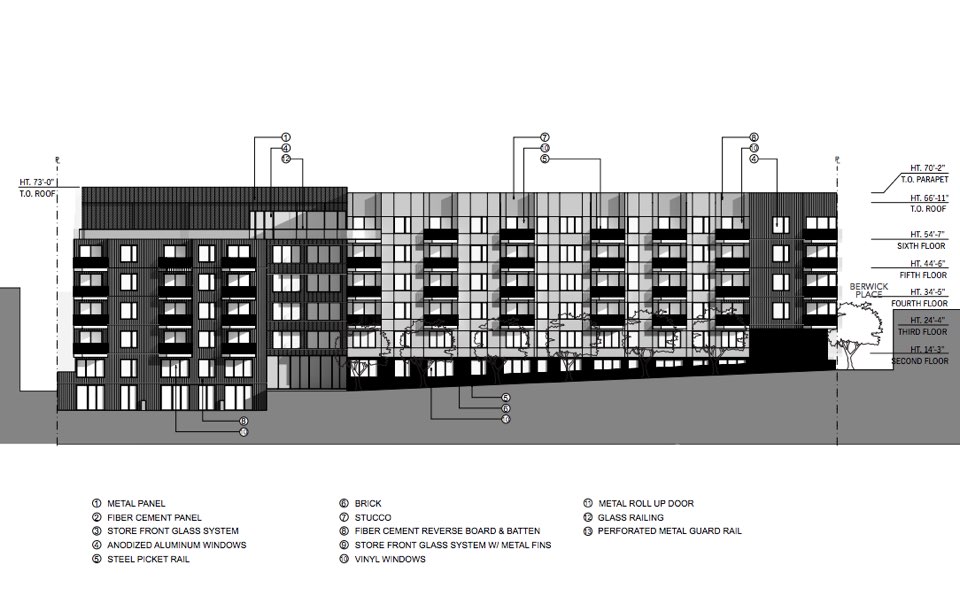 As proposed, the building's skin will be a combination of brown metal and fibre cement panels, as well as brick, stucco and glass. Adding an industrial slant, the building's many private balconies will have steel picket rails.
Maximizing its 65-foot height limit, the new construction would include six stories above ground and two below. 42 of the 381 units would be located in the basement over a second basement level dedicated to 200 vehicle parking spaces and 382 bike parking stalls. 41 units would be located on the ground floor along with a residential lobby and lounge, and two 1,500-square-foot commercial spaces. The rest of the studios and one- and two-bedroom apartments would be located above.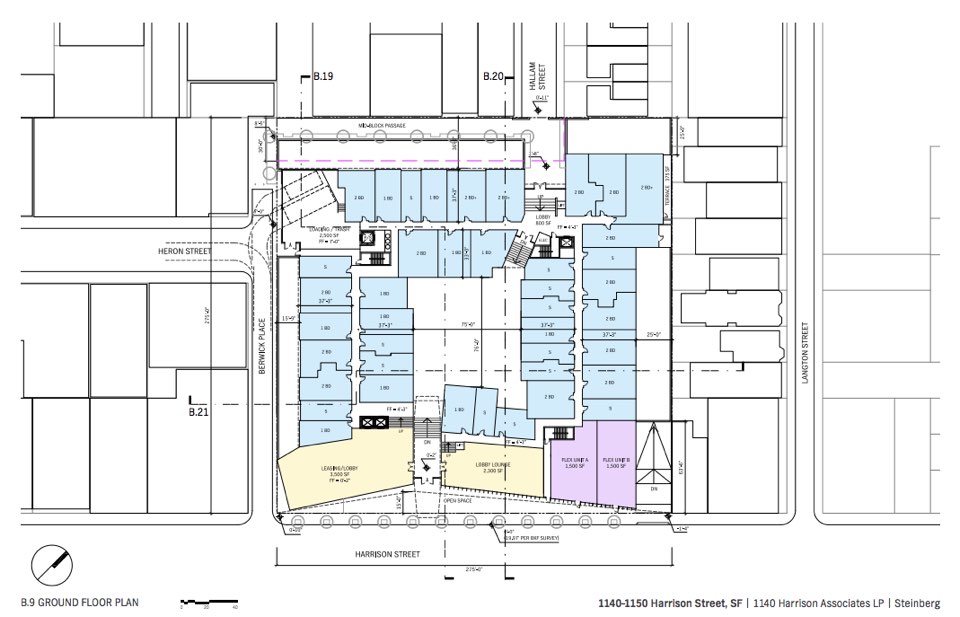 So far, it appears the developers have not yet decided on how to satisfy its affordable housing contribution. The plans list both zero and TBD in regards to how many units will be affordable.
Amenities for residents will include 24,730 square feet of usable open space through an inner courtyard and common terraces, as well as a 2,000 square-foot basement-level gym.
As for public benefits, the property owners are proposing a mid-block pedestrian connection from Berwick Place off Folsom Street to Hallam Street off Harrison. In total, they're planning to include 5,850 square feet of public open space.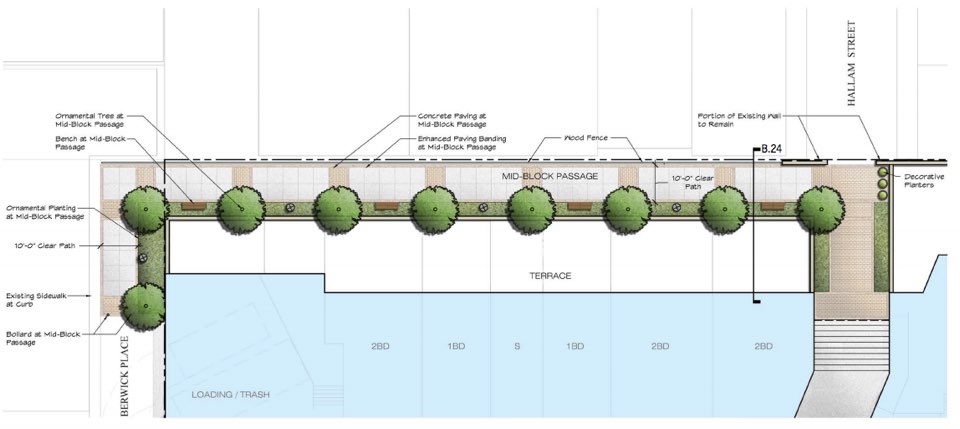 While the development is located roughly a block from Victoria Manalo Draves Park, the shadow analysis included in the Preliminary Planning Assessment application suggests that the new building would not cast new shadows on the neighborhood's largest public open space.

This project joins two other recently proposed developments for the area: Folsom and Russ and Seventh and Folsom. Stay tuned for more details as all of these developments progress through the planning process.