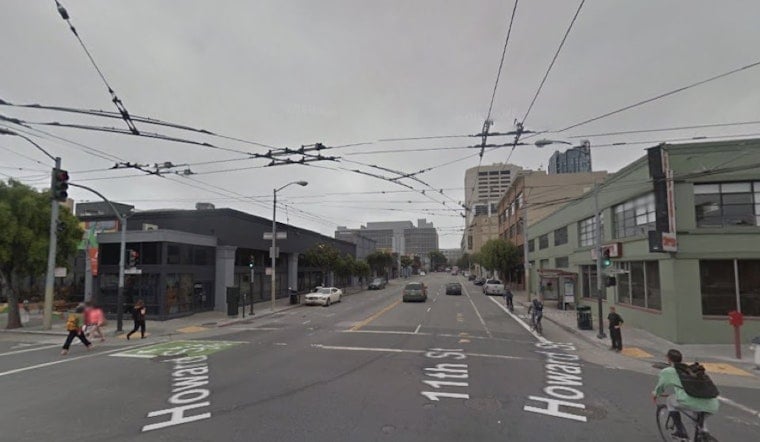 Published on June 13, 2016
A cyclist suffered severe head trauma on Friday afternoon following a crash at 11th and Howard.
According to the SFPD, the incident occurred around 4pm, when the victim—a 60-year-old woman—was traveling in the wrong direction in the southbound bike lane on 11th Street. She became startled when a vehicle began making a turn and slammed on her brakes, causing her to be thrown from the bike and land on her face.
The victim was transferred to the hospital with a severe head injury, including brain bleeding. Details on her current condition were not disclosed.