For over 19 years, vintage shop Ver Unica has been providing San Francisco's fashion-conscious with a steady supply of denim jackets, flowered dresses and striking pieces of jewelry. While the outside world—and the city—have changed a lot, Ver Unica's fare hasn't, and despite some setbacks over the past two decades, it's still going strong. 

Cindy Spade first opened Ver Unica in Duboce Triangle in 1997, in a pink building on the corner of Noe and Henry streets. After the building's owner died, she moved the shop to 437B Hayes Street, the former home of Zeitgeist Watch Shop, and stayed there for 16 years. 
Unfortunately, that location had no gate, and numerous break-ins took a toll on Spade and her business. "I was commuting in from the East Bay in the middle of the night every time a break-in happened," she told us. So she opened up a second shop (with a gate) at 526 Hayes, and eventually consolidated everything, closing up her former space.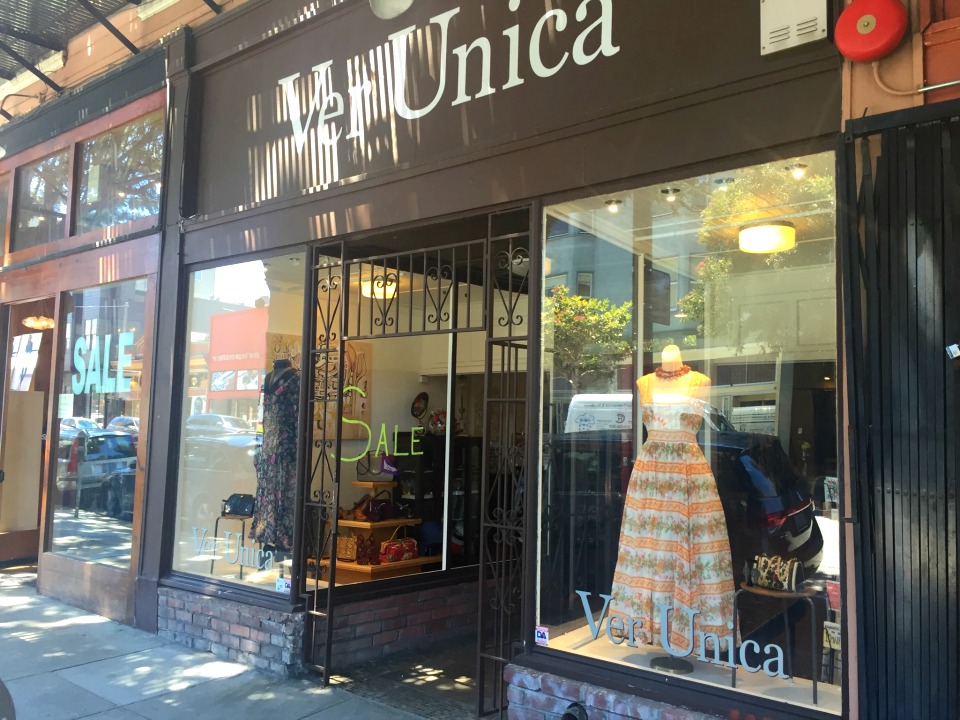 Spade's collection spans a wide range of eras—lacy Edwardian fashion, fringed dresses from the 1920s, bright big patterns from the '60s, denim from the '80s, and more.
While she wouldn't divulge all her sourcing secrets, Spade told us that she sources her items primarily from dealers with whom she's developed a relationship with over the years. She prefers to purchase items from large personal collections, as opposed to piece-by-piece acquisitions, and hits up flea markets on the regular.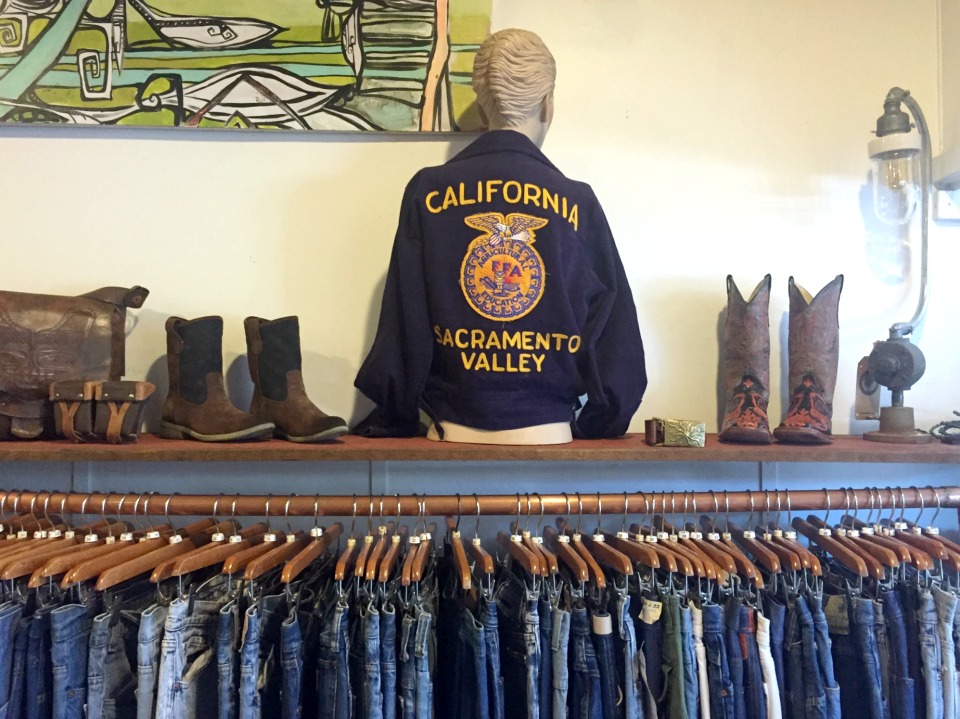 Ver Unica's customer base has varied over the years. "We used to carry a lot more men's clothing when we were in Duboce Triangle," Spade told us, because of her proximity to the Castro. In Hayes Valley, Ver Unica's customers are primarily women, but that's where the similarities end. During our interview, one woman came in to buy a vintage one-piece denim jumpsuit she had on hold, while another dropped off an elegant fur jacket to be sold.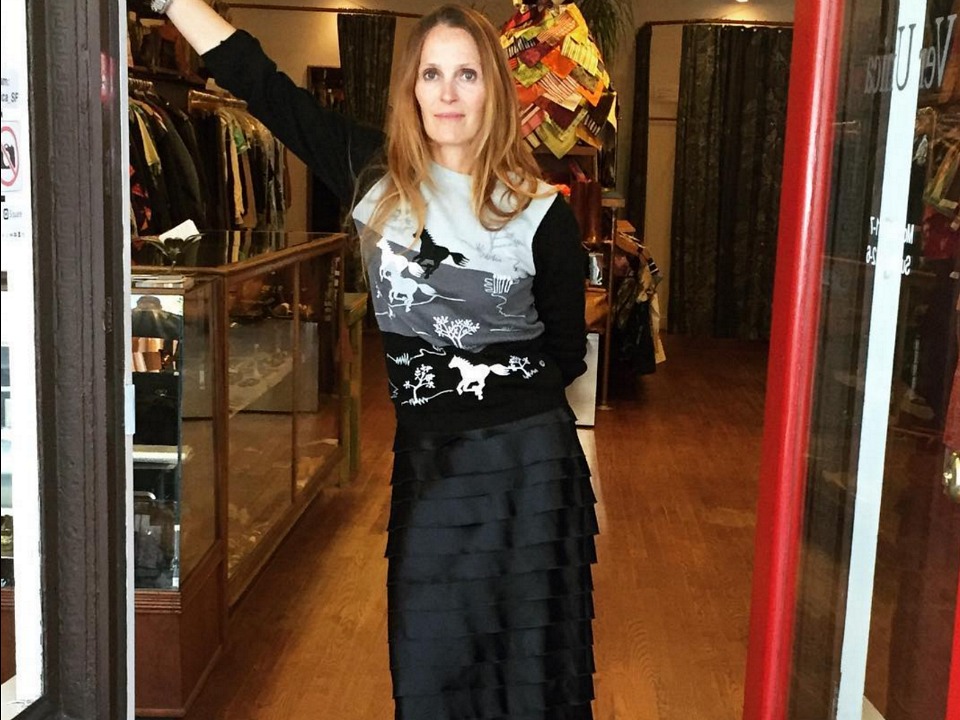 "One of my favorite types of customers are the girls who come in looking for a dress for prom," Spade told us. "Not only are they searching for something different, but they're thinking about the future, and recycling clothing."
This environmental focus is part of what drives Spade's mission. Old clothes, she tells us, are made of natural, decomposable materials like cotton, silk and wool. Even rayon used to be made of old pulp. Today's clothes are full of chemicals that don't decompose in landfills the same way, she says.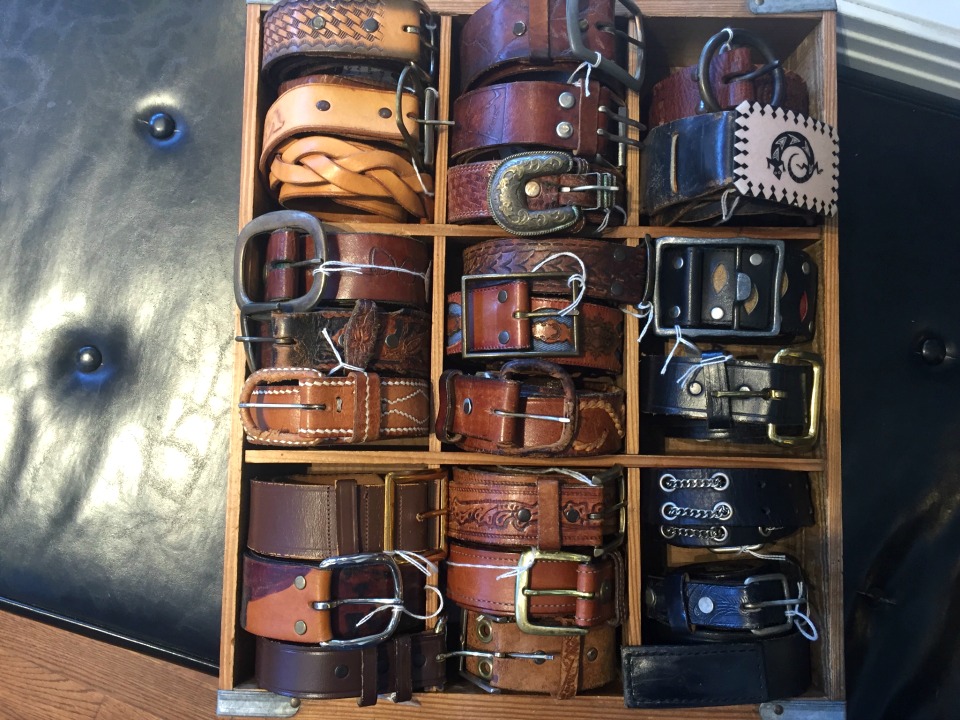 Running a vintage shop in a changing neighborhood comes with its struggles, including economic downturns, lease losses, break-ins and changing fashions.
"Back in the day you'd just walk to Mad Magda's Russian Tea Room & Café and see people in crazy outfits," Spade told us. "It was wonderful; there was great flavor." But modern fashion has taken a turn, along with the city's population, she said. "Everything feels so whitewashed and safe now."

Rising rents in Hayes Valley are also a concern, with larger retailers like Kit and Ace moving in. With each new retailer that can afford skyrocketing commercial rents in the neighborhood, it gets harder for the small shops to stay afloat. "I've seen way too many businesses leave this block," Spade told us. 
But she isn't planning on throwing in the towel yet. 
Ver Unica (526 Hayes St.) is open Monday through Saturday, 11am-7pm, and Sunday from 12-6pm. To stay in the loop with the shop's ever-rotating selection, follow them on Instagram, where new items are profiled daily, and check out their Etsy store.