If you found yourself wondering how sandwich shop Ike's was able to join forces with Castro bakery Sweet Inspiration without filing for a conditional use authorization, you weren't alone. When the team-up was announced last week, a number of our commenters expressed that something wasn't quite right, and now the Planning Department is taking action against Market Street's latest sweet-and-savory collaboration. 
Because Ike's has 31 locations—and is rapidly growing, with at least two more locations planned in SF alone—it's defined as formula retail, which is barred in the Castro without a conditional use permit. After receiving at least four separate complaints, Planning will submit an official notice of enforcement to 2239 Market St. tomorrow.
According to Planning spokesperson Gina Simi, an investigator visited Sweet Inspiration on June 30th, and determined that operations at the address violated city code. Among the violations: Ike's sandwiches were being offered via a separate menu, window façades advertised Ike's, and bags and other products used Ike's trademark logo.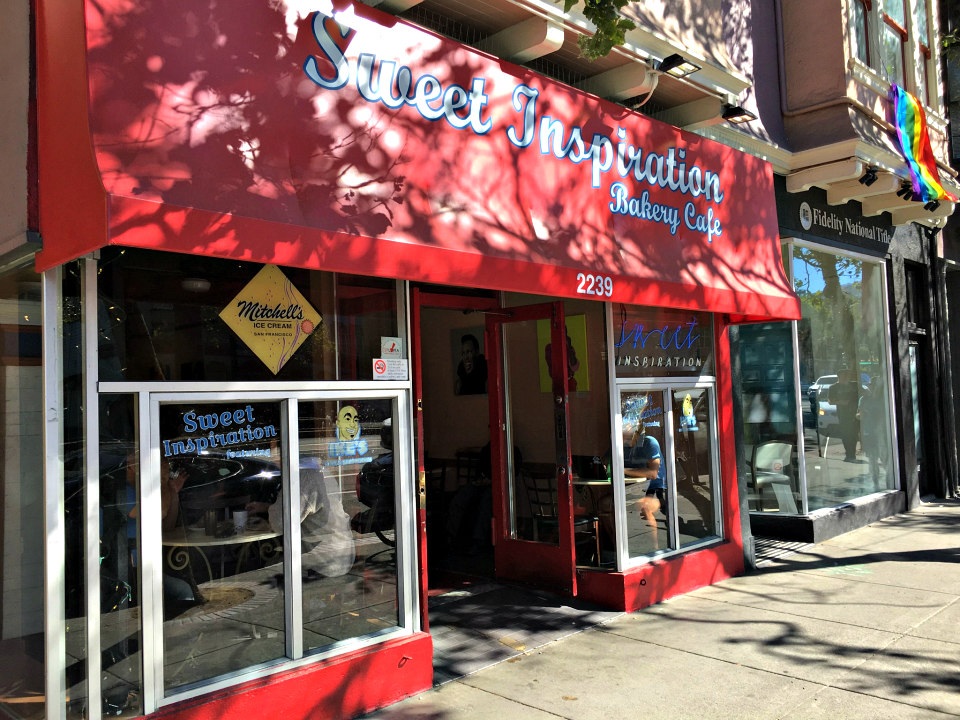 Ike's still has another location in the Castro (3489 16th St.), but its lease is up, and the sandwich shop will have to vacate that space at the end of July.

Though the bakery has up to 15 days from receiving the notice of enforcement to either come into compliance or protest the violation, Ike's owner Ike Shehadeh told us that all references to the name of his sandwich shop have already been removed from Sweet Inspiration.
Shehadeh says that Sweet Inspiration will continue to sell "versions of my recipes," with proceeds going to Sweet Inspiration and no mention of Ike's products on signage, menus, bags, or façades. (We reached out to Sweet Inspiration separately to confirm this, but were unable to get a comment at this time.)
Shehadeh attributed the recent events to "some misinterpreted information," and admitted to not communicating the transition properly. He told us Sweet Inspiration, which is in no way owned by Ike's, felt that having Ike's name appear in its cafe would help to generate more business.
"I love having them in the Castro, where I live, and did not want them to close," Shehadeh said, lamenting the number of businesses that have recently closed on that block of Market Street.
With the closure of his other shop, Shehadeh confirmed that come August, Ike's will no longer have a Castro location. Pending the approval of a separate conditional use application, Ike's will be moving operations for its 16th location to 901 Polk St., as we reported last month.